Share your group's Travelbound trip memories
We always hear about the awesome time you have on your trips, but we rarely get to see our student groups on location which is why we're running our BIGGEST group photo competition ever.
---
Following the success of our last student photo competition, we decided to go one step further for our next Instagram collection. We want you to capture images of your college or university group on a Travelbound student tour. Whether it is seeing your group in front of an iconic landmark, engaging with one of your favourite excursions or seeing students be inspired by culture, we want to see it!
---
Previous winners
This year's winners' circle comprised of three entries judged by a guest panel of judges, including photographers Emma Wilson, Francesca Moore and, Travelbound's Student Tours General Manager, Helen Clifford.
Check out the finalists below…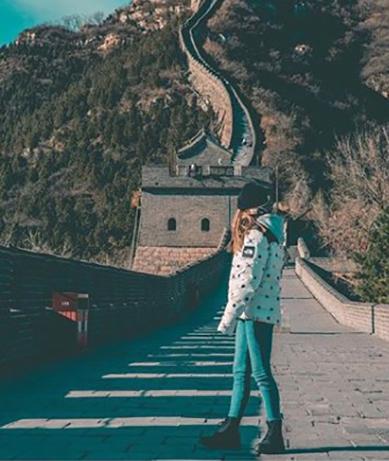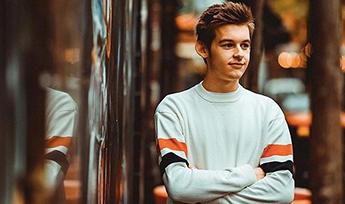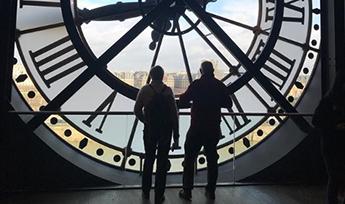 Image 1 (left) – First place @elliewaugh15 | The Great Wall of China | Bury College
"Fantastic use composition. This image shows so much of a story – I can imagine how far she has come. Really really love this piece and would love to buy a print."
Emma Wilson
Image 2 (top right) – Second place @neotronnimznn | The Breakfast Club | Staffordshire University
"This image is a great travel lifestyle portrait. The colours are rich and fantastic, and the composition leads your eye into the subject from the left side over that reflective surface really nicely. The shallow focus really serves to highlight the subject and make him stand out from the background, he's standing confidently, clearly having a good time wherever he is, and it really could be anywhere because here we have the 'essence' of a place, but no clear defining landmarks. I think this image really serves to embrace the feeling of travel photography anywhere, and the mottled lights and saturated colours add to the warmth and ambience of any highly desired destination."
Francesca Moore
Image 3 (bottom right) – Third place @amylou3799 | Musée d'Orsay | New College Pontefract
"The Musée d'Orsay not only houses a fantastic collection of artworks, the building itself is a timeless work of art! This image is really well captured and invites the viewer to look through the hands of time and discover the spectacular views of Paris. Designed to be seen from the outside, this photo cleverly captures the mechanics of the clock and plays interestingly with shadow and light. I love the natural simplicity and composition of this image, it makes me want to venture to the top of the building and peer out over the rooftops of romantic Paris."
Helen Clifford
A word from our winner
"Travelbound is an amazing travel company and it was a fun competition to have the opportunity to take part in. I'm very thankful they chose my photo as the winner. Thank you so much again for choosing my picture – I still can't believe it!"
Emma Waugh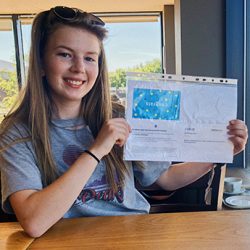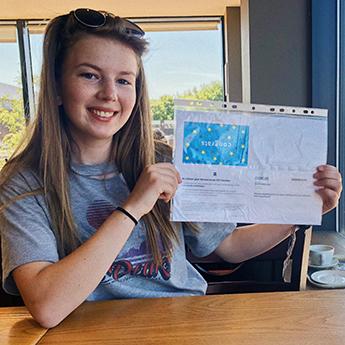 ---
How to take part
Simply upload your group photos to Instagram and tag @Travelbound with #OurTravelboundTrip along with the name of your college or university for a chance to win.
Closing date for entries is 7th June 2019
Prizes
1st Prize: £500 Amazon Vouchers
2nd Prize: £200 Amazon Vouchers
3rd Prize: £50 Amazon Vouchers
Terms and Conditions
Entry into the Travelbound Group Photo Competition is explicitly for the students and tutors of student groups travelling on a Travelbound Student Tour from the 1st September 2018 to 7th June 2019. Entries will be accepted for group photos featuring students following the instructions laid out in 'how to take part'. By entering a submission for the Travelbound Group Photo Competition, entrants are allowing future use in Travelbound promotion with photo credit. Three winners will be chosen by Travelbound's Student Tours General Manager, Head of Creative and Head of Content Creation. Winners will be individually contacted after the 7th June 2019 and results made publicly available at a date to be determined.