How can teachers take art and language curriculum to Paris in order to develop students learning in a tangible way?
While the French capital remains an obvious choice for teachers seeking out language opportunities for their students, an increasing amount of school groups are venturing out to the 'région parisienne' for their annual art trip.
Here, we'll take a look at how the city's extensive collection of masterpieces and attractions translates into good value and exciting opportunities to unpack the curriculum for art and language students.
Defining Paris as a school trip destination
The school trip to France has evolved from simply being a short-haul destination to providing tangible educational value to students. Filled with not only some of the most famous landmarks in the world, Paris has effectively become a Mecca for art lovers from around the globe.
Teachers are provided with the opportunity to open their students' minds with access to notable works of art; the chance to engage with key cultural focal points; and enable their students to enjoy a learning experience they may not otherwise encounter.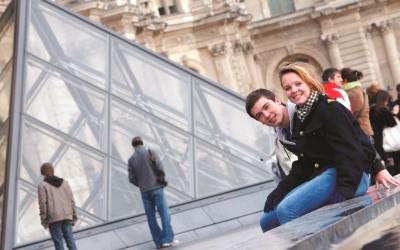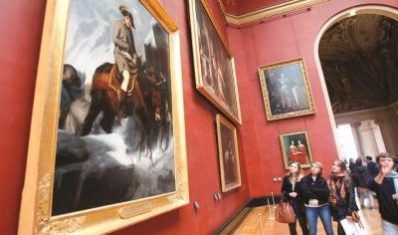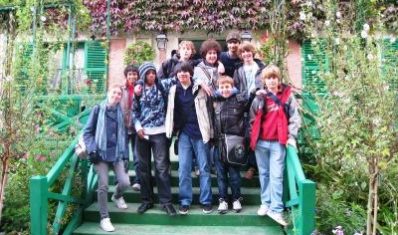 Being in a new environment brings fresh meaning to learning and stimulates the learner to engage and interact with their new surroundings. The Council for Learning Outside the Classroom (LOtC) states that 'for many people, it is not sufficient to acquire knowledge without seeing its relevance to themselves and the world around them'.
The principle applies across the curriculum stages with school trips therefore supporting the pathways to learning. Due to the nature of learning opportunities available, Paris is a great example of a 'built environment' not only allowing students to learn about the relationship between the environment and its inhabitants, but affording them the opportunity to visit both historic and contemporary buildings such as The Louvre and Musée Marmottan.
'…for many people, it is not sufficient to acquire knowledge without seeing its relevance to themselves and the world around them'
Translating art in the curriculum
Young people are intensely curious. Across the spectrum of attitudes used to help define an individual's learning style, this aspect remains. As educationalists, there is a need to identify how it is possible to support students in their enthusiasm to explore the world around them. For art teachers, there is the prospect to tap into the sensory and kinaesthetic pathways to learning, which the LOtC aim to address.
From Key Stage 3 to GCSE-level, the subject aims encourage students explore their ideas. In order for students to expand upon their ideas they need to be provided with a creative input; something to stimulate their thinking and engage them in learning. It needs to be an experience that supports learners of different personal styles.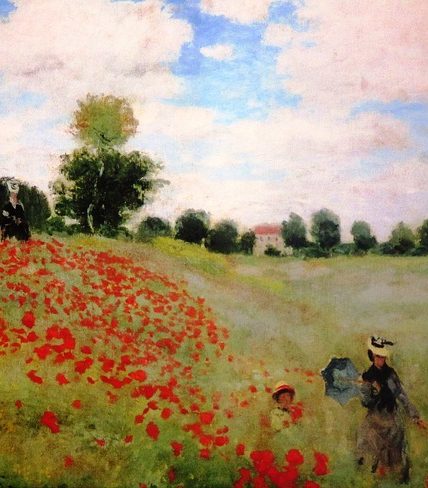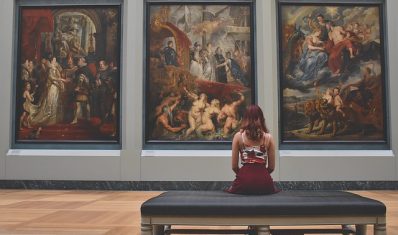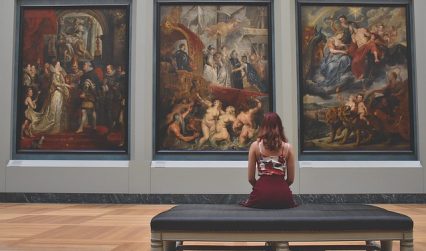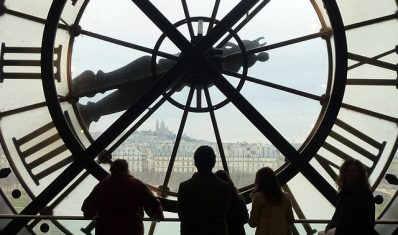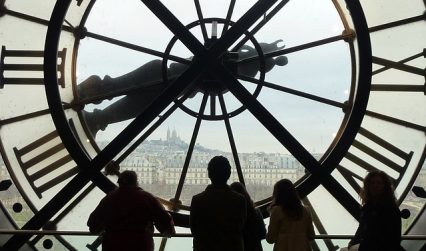 The Musée du Louvre is one of the perfect ways to kick-start a Paris trip and the exploration of existing ideas.
Home to the famous Mona Lisa by Leonardo da Vinci, The Louvre brings together some of the world's most pivotal works. Across its grand collection of more than 35,000 works of art spanning different periods, the museum's painting collection arguably attracts the most interest. Students will be able to explore works by Jacques-Louis David, Johanne Vermeer, Caravaggio and Rembrandt. Work alongside your students to identify and discuss the contrasting styles, learn about any changes to the artists' styles during their years active and support them so they can formulate their own ideas of the works they explore.
Providing a platform to evaluate artists and their contributions
To further develop students' knowledge of artists and be able to develop a critical understanding of their skills, Paris hosts numerous museums dedicated to key artists and their styles.
The Musée d'Orsay is an ideal place for students to start in exploring the Impressionist and Post-Impressionist movements. Boasting the largest collection of Impressionist and Post-Impressionist masterpieces, students can compare the works of leading artists, including Monet, Manet, Paul Cézanne, Degas and Renoir.
A visit to the Musée de l'Orangerie extends the study of this movement with a collection located in the west corner of the Tuileries Gardens. The Musée Marmottan also proves to be a useful inclusion to school groups thanks to its large collection of works by Monet. Sparking appreciation for the artists' work, students are able to delve deeper into understanding the Impressionist movement and discuss how it can be defined.
A must-see visit to the Claude Monet Foundation at Giverny allows students to walk through the gardens that provided so much inspiration to the master of Impressionism. Combining an inside-look into the inspiration behind the work with being able to study the final product gives students a platform to evaluate the works of notable figures from this field.
Visiting the Musée de l'Art Moderne de la Ville de Paris enables students to dive into the creative works of the Modern and Contemporary periods. Featuring works by Pablo Picasso, Georges Braque, Henri Matisse and Pierre Bonnard, the museum was originally constructed for the International Exhibition of Arts and Technology of 1937. Teachers will be able to direct the focus towards looking at how artists responded to historical and cultural development in their art forms.
A tour of the Pompidou Centre, which houses a large collection of Modern and Contemporary collections, allows students to consider the art forms and broaden their own influences.
The combination of themes found within these museums and galleries supports students in developing creativity in their ideas following their trip.
Fostering curiosity beyond the language
Students are presented with an opportunity to interact with native speakers. This could be the purchasing a souvenir, asking for directions to museums or developing conversations with French students. There remains no better place to develop these verbal skills than the country of study itself.
However, Paris not only stands as a chance to engage with the French language. It is important to remember that the study of languages is not just about developing skills alone, but encouraging pupils' curiosity and to help them deepen their understanding of the world.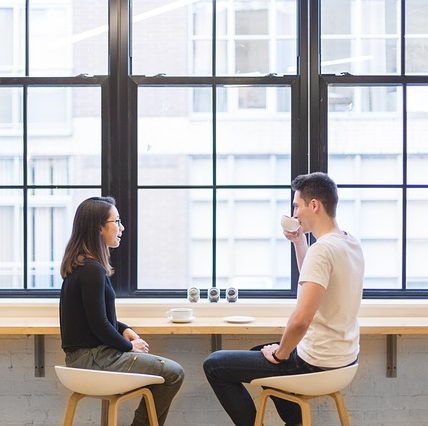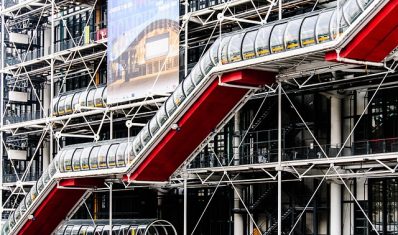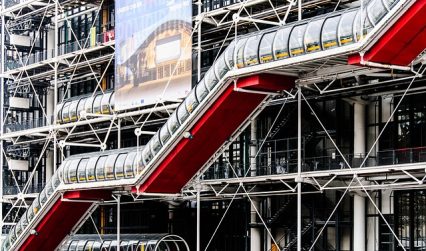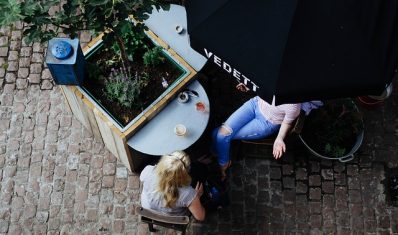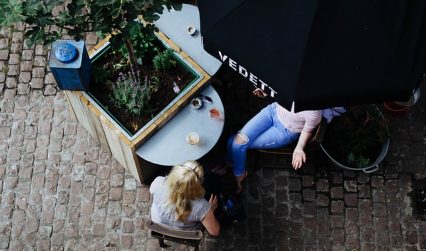 The study of modern foreign languages encourages students to embrace new ways of thinking by expressing their ideas and thoughts in another language. The Parisian language trails allow students to do just this with a series of activities that stimulate social and cultural engagement.
Exploring key landmarks across Paris, students will be able to improve their use of the French language in understanding and responding to speakers. Practice makes perfect! When it comes to languages, that is all the more true in improving the accuracy of the students' pronunciation and intonation. By being able to have the chance to listen to a variety of forms of the spoken language students can work to attune their hearing to broaden their range of vocabulary.
Learning experiences outside the barriers of the classroom
For art students, Paris may present a city of galleries and museums providing inspiration and insight into some of the world's finest artists. For teachers, it is understanding this city can shape their group of individuals. It can foster their own interpretations of masterpieces. This equips students with the knowledge and skills to experiment, invent and create their own works of art.
Dive into the mind-set of Dali's take on surrealism, absorb the views across the Parisian skyline and develop confidence of the French language. Paris provides a broad range of experiences to support the attainment of targets highlighted in the national curriculum.