Why should you take your schools art students to New York? Isn't it just a cross-curricular destination with little subject focus? Join us as we explore exactly how it offers so much more educational benefit.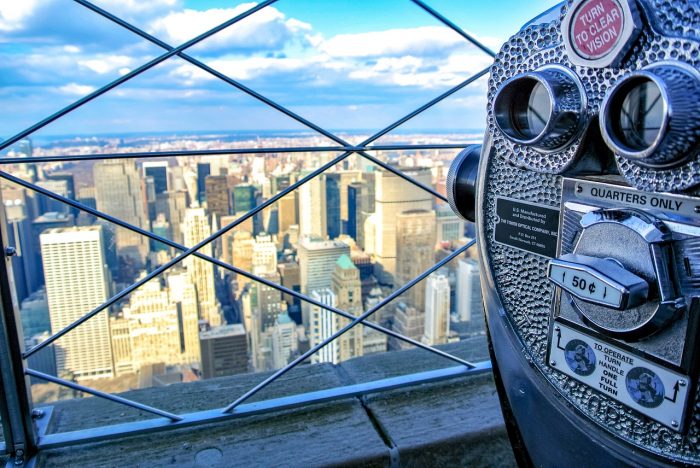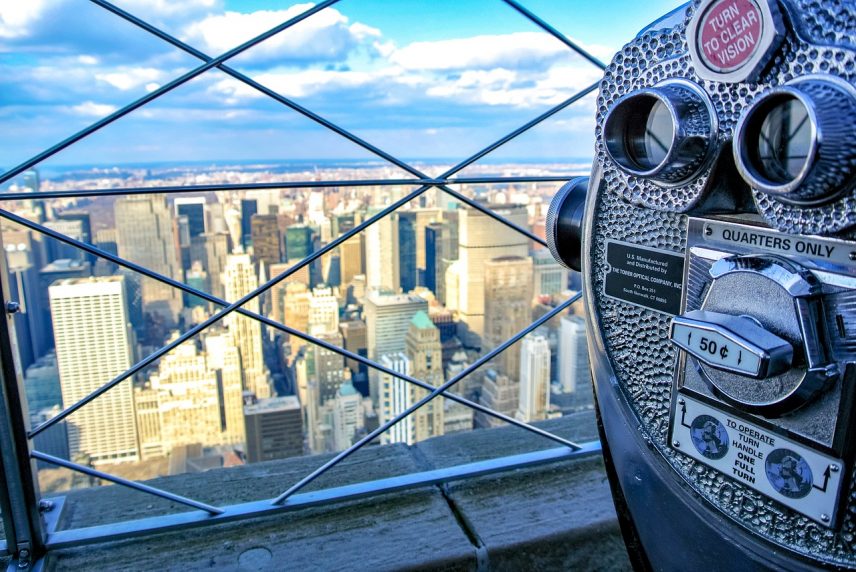 New York City offers more than just skyscrapers, yellow taxis and Broadway shows. More often than not, it's known as the epicentre of the arts; the cultural capital of the USA and it provides the perfect base for your art students to expand on their in-class knowledge.
With numerous museums, tours and exhibitions, you'll be able to engage with your students and explore past, present and contemporary art exhibitions – providing a real diverse and truly beneficial educational art experience.
Why should you take your art students to New York?
School trips to the Big Apple have come far from being just a sightseeing tour. They now offer true educational value, giving students the opportunity to actively engage in the creative process of art and explore key cultural focal points clearly exhibited across the city. Teachers will be able to experience some of the world's most famous landmarks with their students, as well as art-world icons that make New York a nexus of creative inspiration.
With more than a few educational opportunities on offer in The City That Never Sleeps, students will get to witness a new learning environment that they may not otherwise encounter. They'll be able to witness a visually stunning experience that will leave them with lifelong memories, as well as an improved understanding of both historic and contemporary art, architecture and design provided by some of the city's most powerful draws such as the Museum of Modern Art or the iconic Empire State Building.
The perfect base to explore the art world
New York is home to an extravagant amount of art museums, tours and exhibitions. This makes it the ideal base for students to develop their knowledge of art movements and artists as well as explore and compare historical and modern art styles.
The Metropolitan Museum of Art is a more than perfect place to start. It houses over two million artworks and contains art spanning 5,000 years from a diverse range of cultures. This gallery provides students with a range of inspirational pieces spread over 17 acres. Together, students can analyse artworks from different eras, gaining different perspectives and giving them an experience of how different time periods alter from our own.
To expand on students' knowledge of influential modern art, a trip to the Museum of Modern Art should definitely not be missed. One of the superstars of the modern-art scene, the labyrinth of glass walkways lead to galleries amassed with almost 200,000 artworks. This fact makes it one of the world's leading collections of contemporary art. Highlights range from work by Van Gogh, Picasso and Lichtenstein to Rothko and Matisse. Your art students will get a real insight into creative ideas and movements of the late 19th century and those that dominate the present.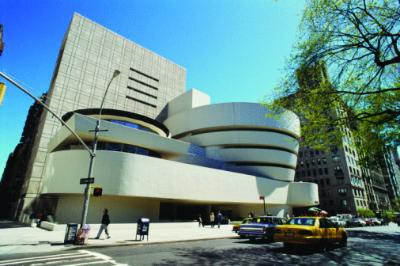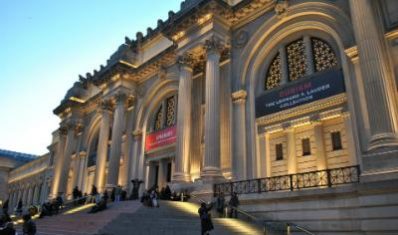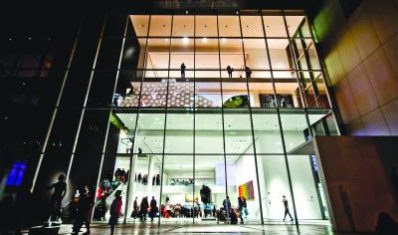 Moving into the 20th century and beyond, the iconic Guggenheim Museum boasts a rotating permanent collection. Time to brush up on avant-garde and impressionist movements! Housing artwork from heavyweights such as Picasso and Gauguin, the conical white spiral building provides a solid understanding of cultural development and a look into an evolving museum dedicated to 20th century art and beyond.
The Frick Collection gives students a chance to explore an exceptional display. The collection spans the Renaissance to the late 19th century. This captivating collection is housed in a mansion built by steel baron Henry Clay Frick, sitting on what was once known as 'Millionaires Row'.
Another unmissable art experience in New York is the Whitney Museum of Art. It's the perfect place for teachers to focus their students' attention to gain valuable insight into new art movements. It boasts a phenomenal collection of 20th-21th century American art including pieces from Edward Hopped, Rothko and Georgia O'Keeffe.
Students are provided with unique opportunities to analyse differing art movements and sub-cultures that exist only in the city. A must-see is the democratic art form spread throughout the Brooklyn neighbourhoods. The group will be taken on an alternative New York street art tour that will reveal an ever-evolving mix of art across the streets of Bushwick and Williamsburg, gaining an insight into a unique subculture that spans the past fifty years.
How does an art trip to New York help your students' learning outcomes?
While a trip to New York is justifiable purely for the benefits of out-of-class learning, it is also a effective way to reap the educational learning valuable for your Key Stage 3 and GCSE art students.
With the wealth of museums and art-related excursions available on a trip to The Big Apple, your students will be able to actively develop a critical understanding of the various art movements exhibited throughout the city. They'll be able to improve their understanding of art in both historical and contemporary contexts thanks to venues such as the Museum of Modern Art and the Metropolitan Museum of Art hosting some of the world's most influential works.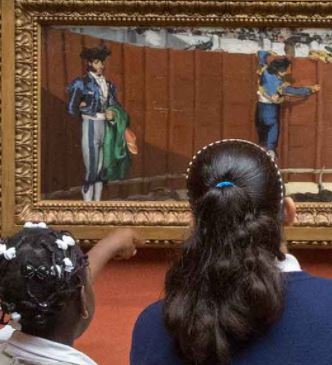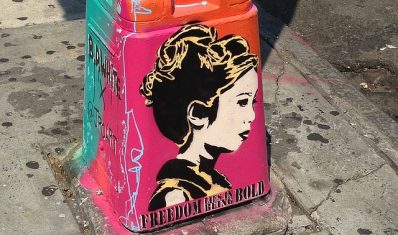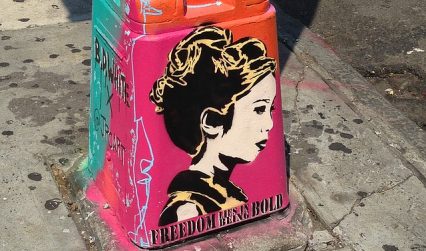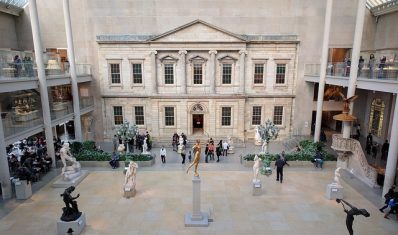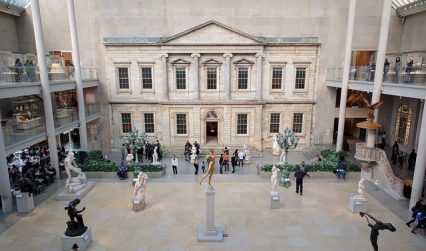 Teachers will also be able to focus their students' attention on changes to various artists' styles over time thanks to the truly phenomenal amount of art on display. After gaining a valuable understanding of different art forms and movements on display, students will be able to develop their own ideas and bring this to their own work.
---
The benefits of learning away from your classroom walls
A trip abroad has a copious amount of benefits for your students. With the obvious advantages of exploring art throughout the city, experiencing travelling to learn will equip your students with the ideal skills to become well-rounded, compassionate citizens of the world.
Taking a school group across 'the pond' is a thoughtful way to provide a real world experience for your students. Raising their aspirations and re-motivating them will lead to them becoming more invested in their education. They'll feel the importance of improving their personal and social development through these experiences.
They will also benefit from learning in a new environment, helping to give them a fresh outlook and stimulation to delve into their surroundings, interacting and engaging within an educational setting.
---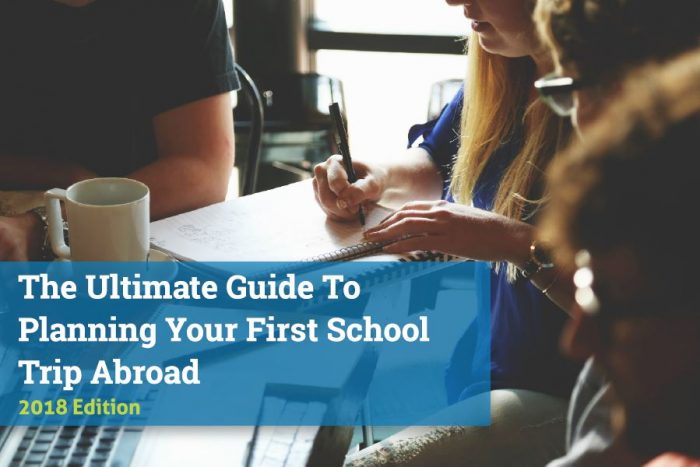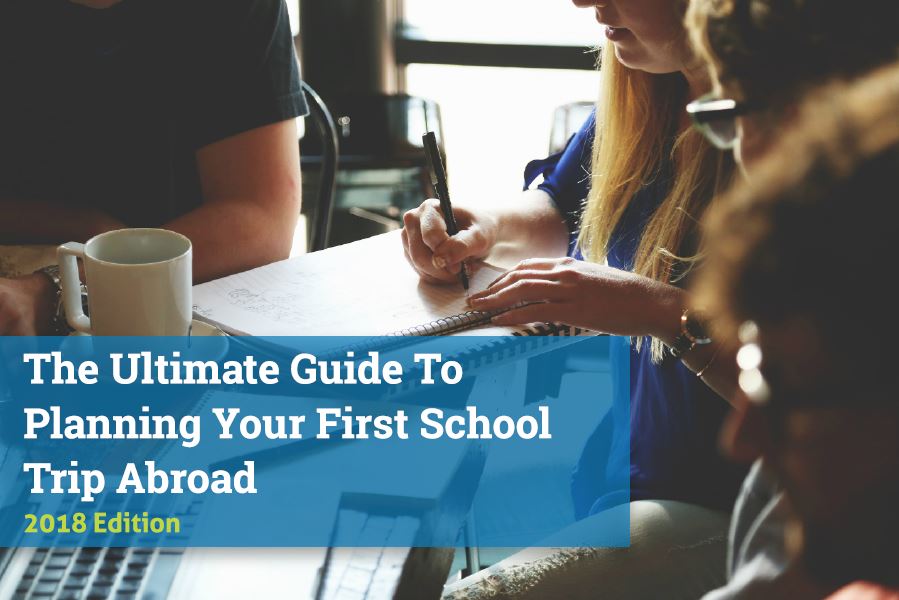 ---