Access to New York is made simple with direct flight routes from the UK to Newark and JFK airports with Delta, Virgin and British Airways. However, Party Leaders still need tips for travelling around New York City with their students.
We compiled our top tips on how to maximise your group's New York experience in this post.
Seeing New York on foot
New York City is divided into five boroughs (Bronx, Manhattan, Queens, Brooklyn, Staten Island) which themselves are split into neighbourhoods. The big advantage about this layout is that you can decide which part of the city you want to explore and build an itinerary from there. Manhattan has over 40 neighbourhoods, each of them with unique attributes for your students to discover. Whether you decide to take them to Harlem, the Upper East Side, Central Park, Hell's Kitchen, Soho, Tribeca, or Chinatown – to name a few – you will be able to easily walk around and appreciate everything New York has to offer.
With the help of your Tour Co-ordinator, Party Leaders can organise a day around a specific area as well as a specific subject. Harlem without a doubt will appeal to music students. Take them on a tour of the capital of African-American culture and experience the soulful sounds of gospel music. Students with an interest in finance and business studies will be excited to wander round the streets of the Financial District and find themselves on the notorious Wall Street. Art students have the opportunity to go on a fascinating street art tour in various districts of the city including Lower Manhattan and Brooklyn. Any music or drama student, and every student who's ever watched a movie filmed in New York, will be ecstatic to visit the Theatre District and walk pass famous Broadway venues and walk up the one and only Time Square.
New York is made of wide streets and long avenues with big pavements which makes it easier to walk around with a group. Manhattan's famous grid layout is also a massive bonus. Once your students get their heads around it, they will be able to direct themselves with confidence in this skyscraper jungle.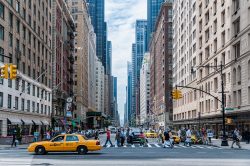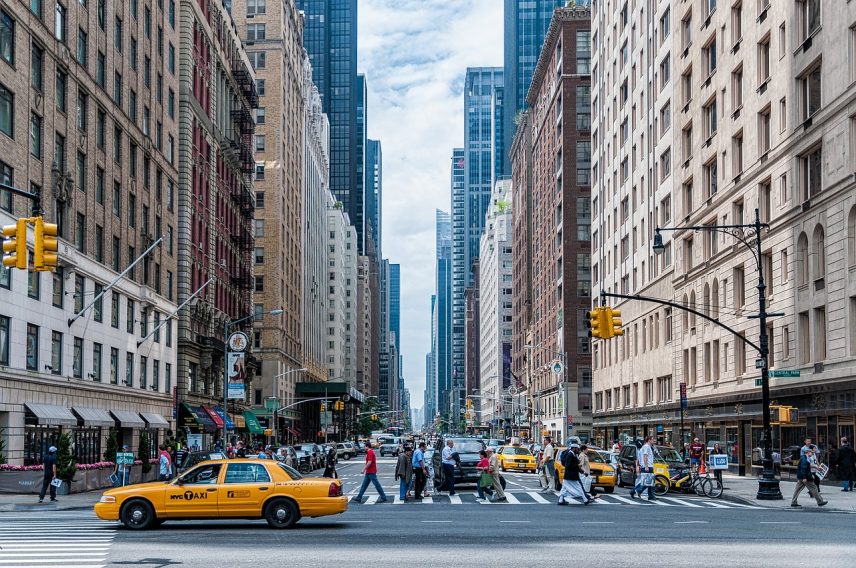 Visiting New York by Subway
Your students will get the chance to ride one of the world's oldest public transit systems. Opened for business in 1904, the New York City Subway is a landmark in itself and you must experience it. With 236 miles of routes and 472 stations in operation, it is a quick and convenient way to move around all the different boroughs.
Using the subway is a good option if you wish to save time and visit different neighbourhoods in the same day. It can also give everyone a break if walking gets a bit much or the forecast is not on the sunny side.
The lines are divided by colours and numbers which makes the NYC subway map an easy one to work out. There are a number of free apps available to help navigate the subway and even pick the correct exist!
Your Tour Co-ordinator can pre-order the tickets and send them over to you before the start of your trip. That way you can arrive in New York and get going straight away, everyone armed with their MetroCards, the equivalent of our Oyster Cards in London. No need to worry about buying tickets on arrival and finding out what option to choose, leave the hard work to us.
Students will enjoy riding the Subway and looking at the differences with the Tube or the Métro.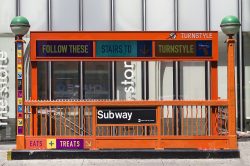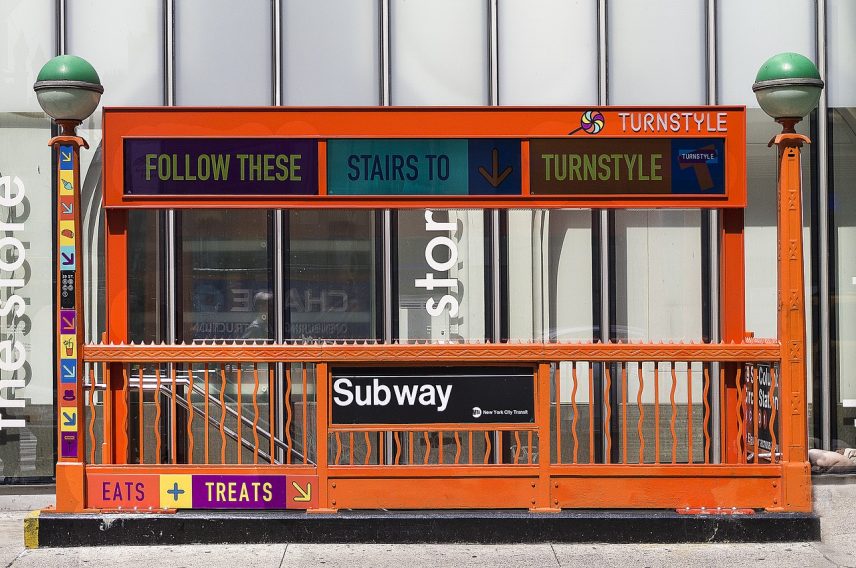 Cruising New York by boat
Another option to visit the Big Apple and appreciate the scale of the city is to go on a boat cruise. Students can sit back and relax whilst seeing over 100 landmarks and taking amazing pictures from a new perspective. Our Tour Co-ordinator can advise on which cruise suits your group best, whether you wish to see a maximum of landmarks in one go or to take a trip to Ellis Island via one of the world's most iconic structure and living symbol of freedom, the Statue of Liberty.
Most of groups enjoy travelling with Statue Cruise which starts from Battery Park and goes all the way to Ellis Island, where students will be inspired by the history and stories of the immigrants entering America between 1954 and 1992.
A boat cruise is a nice option to avoid crowds and make the most of the hop-on hop-off services, allowing you and your students to explore the city at your own pace.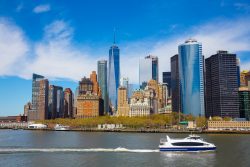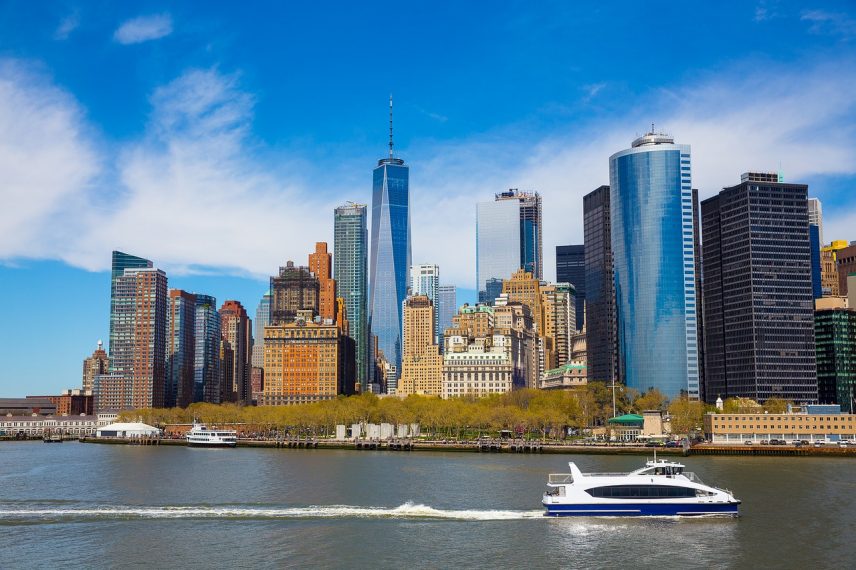 Our top five tips for travelling around New York City with a large group of students
Matching cap/t-shirts/bags – might sound simple but very effective to keep an eye on students in a crowded city;
Lanyards

– with addresses, contacts, phone numbers, emergency numbers, a subway route back to the hotel, etc and give to each student. They can keep hold of their lanyards throughout the whole trip and access this useful information at all times;

Familiarise yourself with the city layout and subway map prior to the trip – if your students can see how easy it is for you to travel around NYC, they will feel more confident about doing so themselves;
Set meeting points – for every day and every visit, establish a meeting point;
Google Maps is king – if you or your students do get lost, there is always the beauty of Google Maps to help you get back to your hotel or meeting point. The app can be used offline which means you don't need to worry about using data abroad. Make sure to ask your students to download the New York map beforehand. They can easily pinpoint key locations (landmarks, hotel, subway stations) in advance. If you're not a Google fan, Maps.me and other similar apps are also available.
To find out more about Travelbound's New York trips, click here.