How can excursions in Amsterdam be integrated in subject-specific curriculum aims for Key Stages 3 and 4? Combined to create a cross-curriculum trip, Amsterdam is an excellent destination for art, World War Two history and holocaust studies offering insightful excursions which will directly relate to subject-specific learning objectives.
From its canals to world-famous museums and historical sites, Amsterdam is a distinctive city that will tick all the boxes on a school trip with your school students.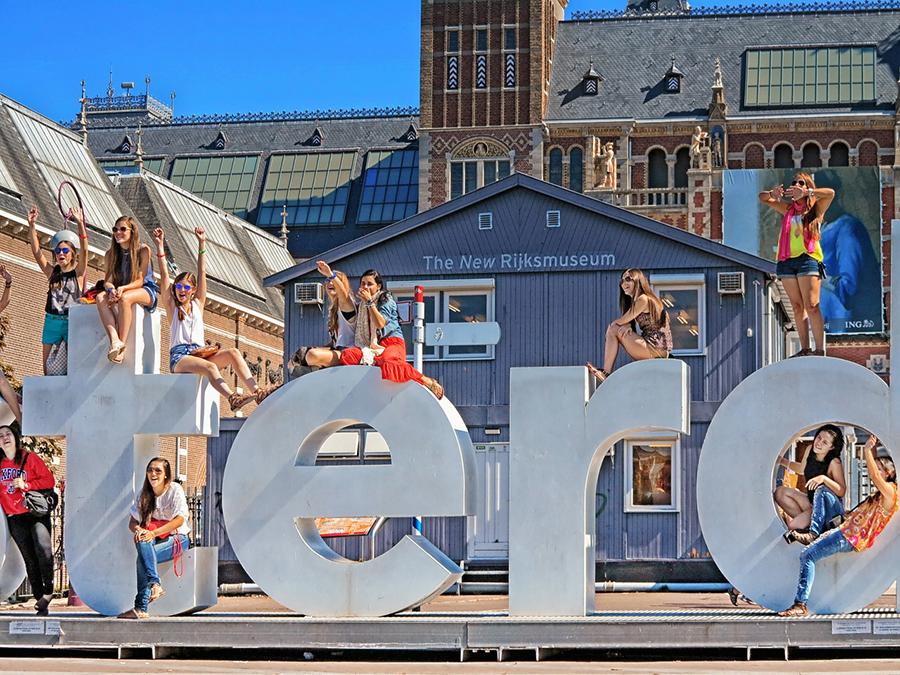 Give perspective on the Holocaust in historical Anne Frank's House 
Visit the home of Anne Frank, where she and her family hid from the Nazi regime which gives a fascinating insight into Jewish life in occupied Europe.
The fully-recreated rooms where the family hid provides:
the immersive means for pupils to ask perceptive questions
a case to understand the complexity of people's lives, the diversity of societies and relationships between different groups
a way for students to reflect on their own identity and the challenges of their time.
The collection at the museum also focuses on the wartime persecution of Jews, contemporary fascism, racism and antisemitism.
You can use this focus to link your teaching of understanding the historical concept of the Holocaust to encourage students to make connections and draw contrasts with what they've learnt in the classroom about World War Two.
Journey through different periods in Amsterdam's prestigious art collections
Cover a wide spectrum of periods, styles and movements in one trip. Visit the Dutch Masters at the Rijksmuseum, follow the Impressionist journey of Van Gogh at the Van Gogh Museum and finish your creative exploration at the Stedelijk Museum of Modern Art. Booking your school's visit to these museums is made simpler with Travelbound.
Rijkmuseum
The Rijksmuseum's world-renowned collection allows students to explore the Golden Age for Dutch painting with a focus on detailed realism translated by everyday life and landscapes painting instead of religious scenes. 2019 marks 350 years since Rembrandt's death and signals a year-long celebration of his work with 22 paintings, 60 drawings and over 300 examples of Rembrandt prints in one location.
Van Gogh Museum
At the Van Gogh Museum, which hosts more works by the artist than anywhere else in the world
students can retrace the artist's journey as a painter and analyse his work
they can analyse common themes, techniques, use of colour, composition, light and materials
and develop their language of art, craft and design
Biographical elements will support their understanding of the historical and cultural development of his art forms and will encourage students to draw parallels between Vincent's life and his artistic development.
Top Tip: Cross this excursion with scientific exploration and look at Van Gogh's work from a technical perspective; these free teacher's guides from the Museum cover KS3 and KS4 curriculum subjects such as how eyes perceive colour.
Stedelijk Museum
Deepen your KS4 students' awareness of the purposes, intentions and functions of art in the 20th and 21st century at the Stedelijk Museum, home of modern art and design masterpieces including works by Malevich, Mondrian, Chagall, Matisse, Appel and Warhol.
With the extension to sculpture, photography, design and video as creative supports, students can broaden their scope of material use and individual work practices.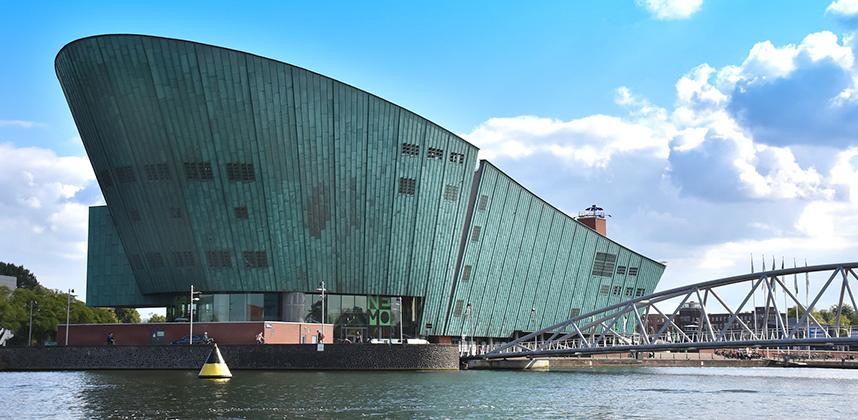 Experience the world of science at the NEMO Science Centre
Take your students to the NEMO Science centre where the many interactive attractions provide pupils with an exciting and engaging way to learn about science and natural phenomena as they get to experience and experiment with it firsthand.
An excursion with your curriculum in mind
With five floors each dedicated to a theme and hundreds of games designed to demonstrate how engineering, physics, chemistry and biology work, a trip to the NEMO science centre will not only support your science KS3 curriculum aims but engage students in discovery.
You will be able to extend pupil's learning of natural phenomena with activities uncovering how light, sound and static electricity occur
The space physics section will show students how everything around them, including themselves, is composed of atoms and showcases stars that existed billions of years ago and how they now make up our world.
Hands-on biology experiments will support your students in finding out how the human brain works.
Pupils will learn all about their health, memory, happiness, face and behaviour considering genetics and evolution.
The museum focuses largely on why it is better to replace fossil fuels with renewable energy sources and features sculptures and installations that students can play with on the rooftop while everyone can enjoy incredible views of Amsterdam.
Other attractions
In amongst cultural excursions, your school group can enjoy a canal cruise and views of elegant merchants' mansions, carillon-crowned churches and warehouses with their rich history from Holland's Golden Age.
Your students go home with new favourites and exciting insights!


Need ideas on how to combine different subjects in a school trip? These articles might be of interest: