With a fascinating mix of historical sites and natural wonders, Sicily offers a lot more than you hoped for. Students will enjoy learning about the different civilisations who lived on the island and its role in the development of the Mediterranean region.
The largest of the Mediterranean islands, Sicily lives just off the 'toe' of Italy's boot. It not only benefits from cultural influences due to its close proximity to Malta, Greece and North Africa just around the corner but is also home to one of Europe's highest active volcanoes.
A window to ancient civilisations
Many civilisations understood the potential of the island and decided to settle here, stretching from the Greeks, the Carthaginians, the Phoenicians, the Romans, to the Elymians, an indigenous population of Sicily. This rich past can be witnessed thanks to the many temples and monuments still present today.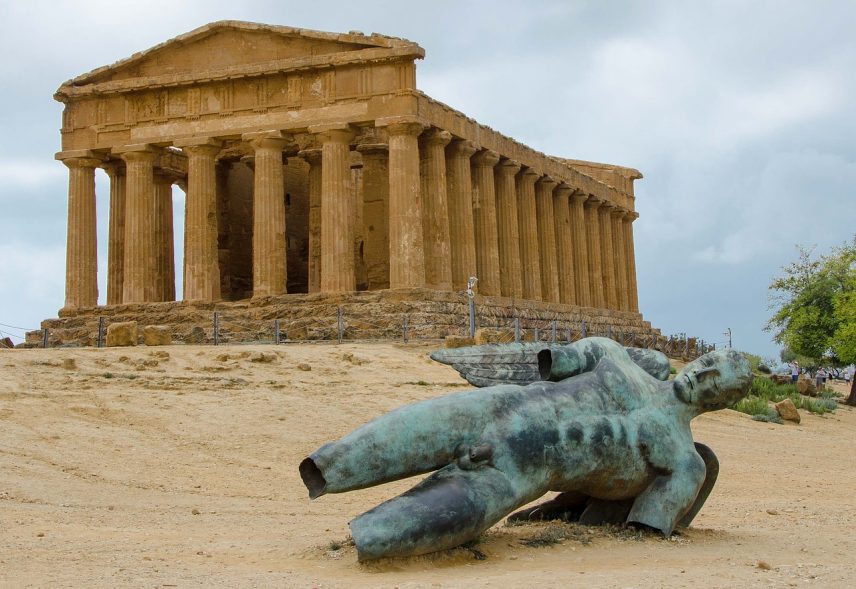 Classics students will be mesmerised when visiting the stunning site of Selinunte, a huge city built in 628BC, and the most impressive ruins in Sicily. Walk amongst the numerous temples, acropolis and agora to have a feel of what life may have been like back then.
Visit the temple of Segesta built in 4th century BC by the Greeks and Elymians. Beautifully preserved throughout centuries, its large semi-circular theatre is still being used during the summer months as a venue for Greek plays and concerts.
Make a stop on the coastal city of Agrigento, known for its vast archeological site the Valley of the Temples. The Greek influence comes alive through the numerous well-preserved 5th and 6th century temples and excavations that live here.
The Romans have been without a doubt one of the biggest influences. Visit the famous Villa Romana del Casale where students can admire extensive examples of Roman mosaics. The hillside town of Taormina is also worth discovering, with its medieval streets and stunning views of Mount Etna. Its ancient Greek-Roman theatre is a popular venue welcoming plays, fashion shows and film festivals from all over the world.
A window to nature's wonders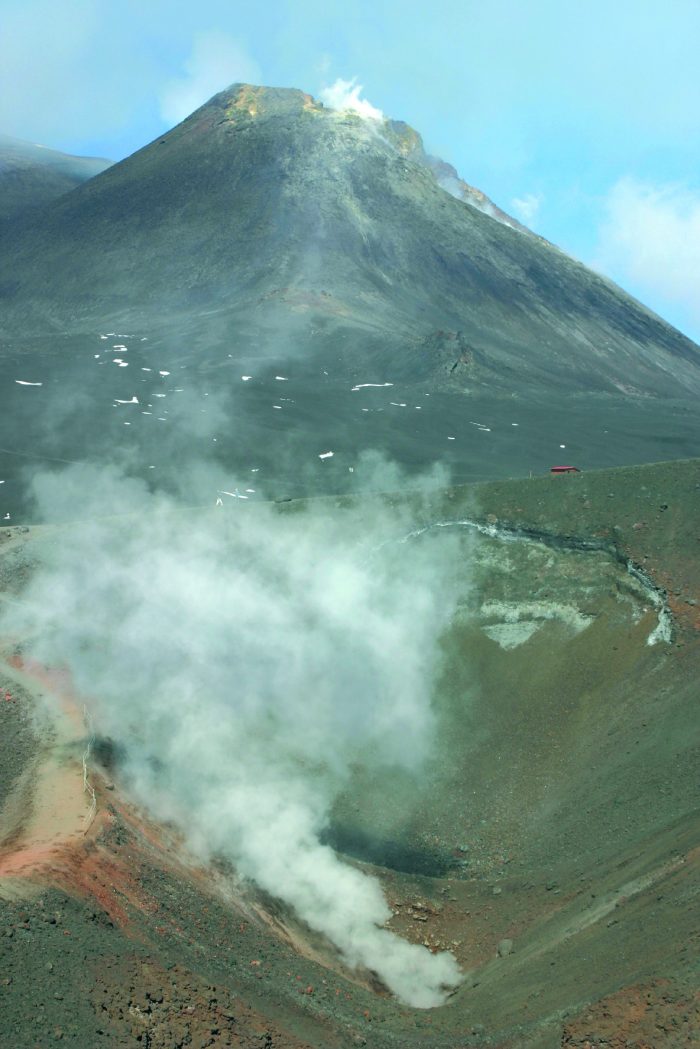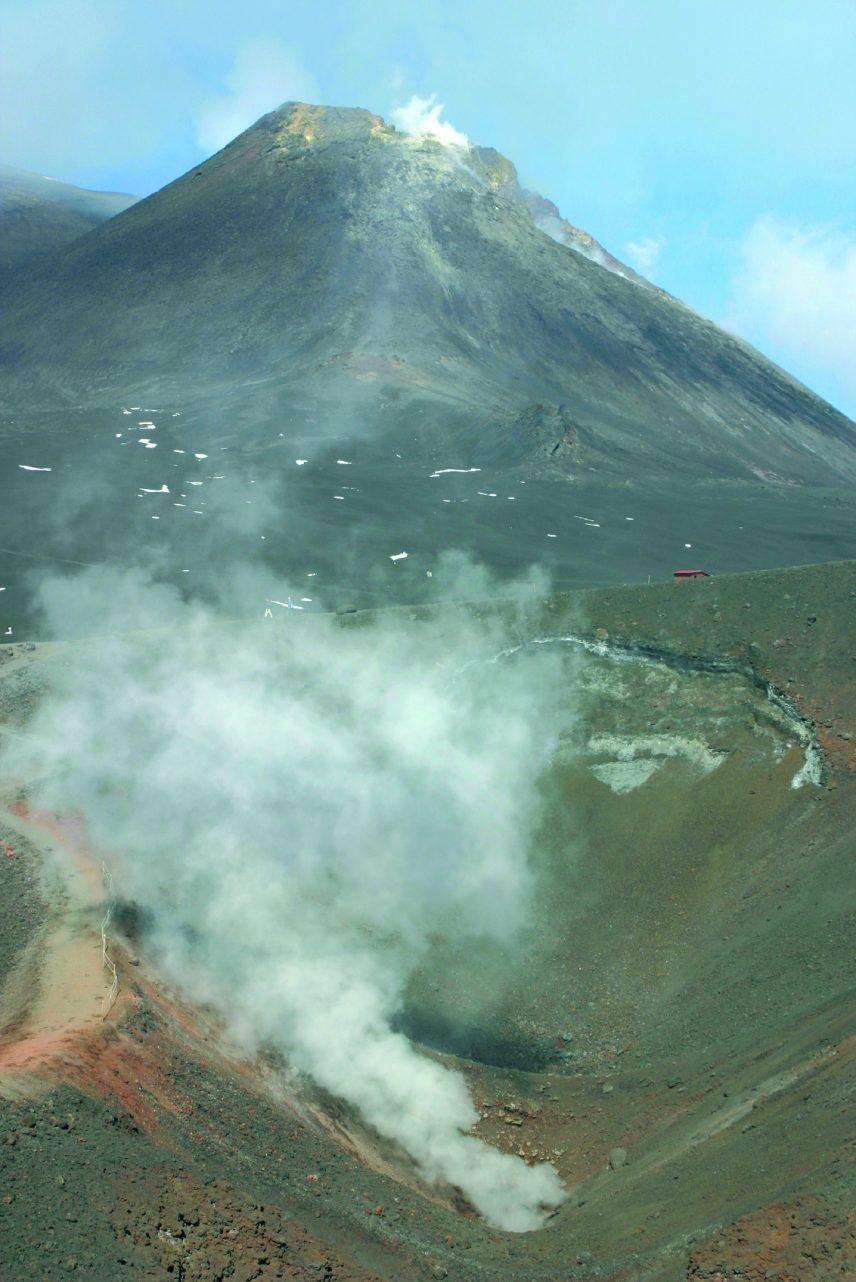 Sicily is home to one of the most active volcanoes in the world, Mount Etna. This stratovolcano, is 3,326m high and covers an area of 1,190m2, with rocks ageing from 350,000 to 500,000 years. Standing on top of an active volcano is what geography students' dreams are made of with opportunities to open up discussions on the impact of the fertile soil in supporting agriculture. We can help you plan a trip up to the crater by cable car and jeeps accompanied by a local guide for all those special facts.
Geography students can explore the geological influence of Etna on the local region in the Alcantara Gorge. A stunning site where thousand years' old eruptions and lava flows met with the Alcantara river, resulting today in impressive gorges and ravines.
Bring geography lessons to life and travel with your group north of the island to discover the Aeolian Islands, a volcanic archipelago named after the demigod of the winds Aeolus. Students will learn about the hydroactivity and pumice found on Lipari island, whilst the island of Vulcano is known for being home to one of the four active volcanoes in Italy that are not submarine.
When visiting the town of Taormina, ensure your school group pop down to Giardini Naxos, a quiet fishing port that has recently become a popular seaside resort. A great opportunity to carry out a case study looking at the impact of tourism on a local community and its environment.
Other educational benefits when visiting Sicily
Sicily will engage your class and take them a journey through time, learning about ancient civilisations and the evolution of local volcanoes over 100,000 years old!
Students will immerse themselves in a new culture and try some of the local dishes. Sicilian cuisine differentiates itself from Italian cuisine and has Greek, Spanish, French and Arab influences. Some of the traditional dishes include fish couscous, cannoli, and eating an almond granita with a brioche. Why not give it a go?



Ask students to learn a few words from the local language known as Siculo, and challenge them to be able to order a gelato all in Sicilian by the end of trip. Discovering Sicilian and engaging with the locals can become one of their personal highlights and create lifelong memories.
With excursions and visits suitable for classics and geography students, Sicily is a strong contender when considering destinations for your next trip.
Get in touch with our travel experts to find out how teachers can team up itineraries to this beautiful Mediterranean island and make the most out of their trip.