Modern Foreign Languages School Trip To Bremen
The North German cities of Bremen and Bremerhaven are a great place to improve your German language skills.
Young learners have the opportunity to practice during various educational activities.
Other popular modern foreign language choices include French, Spanish and Mandarin, or we can help with other languages as needed.
Highlights
01
Experience changing global climates at the Climate House
02
Bremen Town Hall and Bremen Market Center
03
A visit to the Universum Bremen Science Centre
04
German Emigration Center, Bremerhaven
Price
Typically
£388
Price per student
Based on a 4 day, 3 night tour for 30 students travelling in February 2023
Schools - New York - Generic
Very good service and personalisation of our trip
Kelvinside Academy
Suggested itinerary
Flight to Hamburg or Bremen. Approximate flight time 1 ½ hours
Coach transfer to accommodation
Evening meal. Own evening sightseeing we suggest a walking tour of the city
Breakfast
Language lesson
Your own sightseeing in Bremerhaven. We suggest the Climate House
Evening meal
Breakfast
Language lesson. Your own sightseeing in Bremen (coach included)
Bremen Town Hall. Universum Bremen Science Centre
Evening meal. We suggest bowling
Breakfast
Flight time permitting, we suggest a visit to the German Emigration Centre, Bremerhaven
Coach transfer to the airport
Return flight Bremen or Hamburg to the UK
What's included*
Return flights UK to Bremen or Hamburg
Return airport coach transfer to your hotel
2 x 2 hour language lessons
One day coach hire (9hrs)
1 teacher place for every 10 students
Recommended excursions
×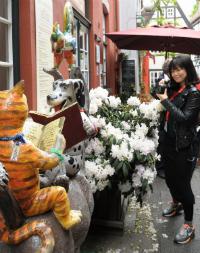 ×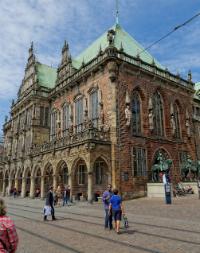 ×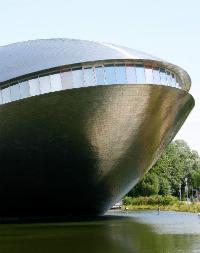 ×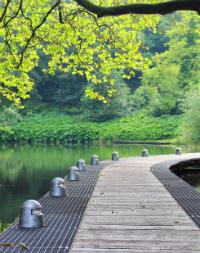 ×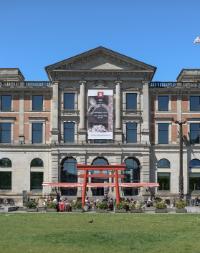 ×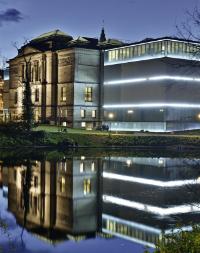 ×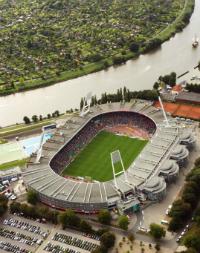 ×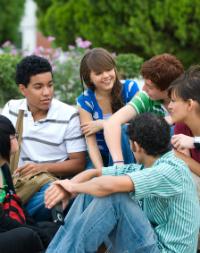 ×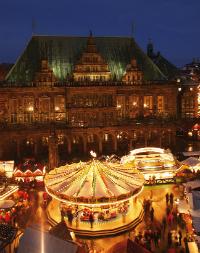 ×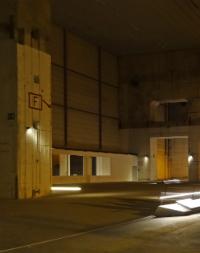 ×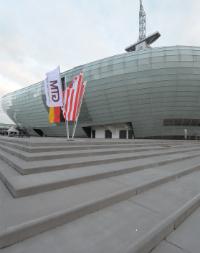 ×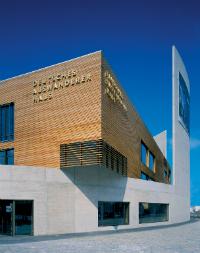 ×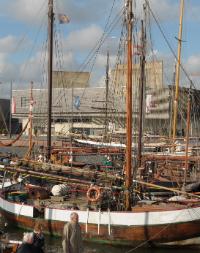 ×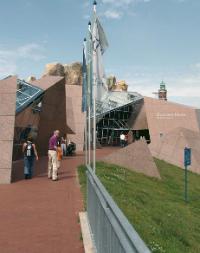 Typical accommodation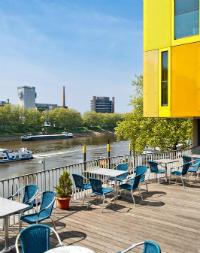 Bremen Youth Hostel
See on map
Why groups like it:
Modern and comfortable youth hostel
Centrally located
All rooms with private bathrooms
Facilities:
Restaurant with river views of the River Weser
Roof terrace
Billiard table and table football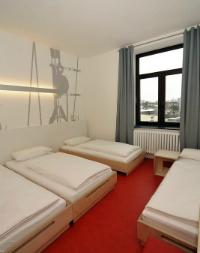 Havenhostel, Bremerhaven
See on map
Why groups like it:
High quality modern and comfortable hostel
All rooms with private bathrooms quiet residential area
Located approximately 2kms from the visitor attractions of the Havenwelten
Facilities:
Terrace with BBQ and Pizza Oven
Outdoor table tennis plus a games room featuring billiard table and table football
Lounge with snack bar
Learning outcomes
Subject focus
Students can:
Experience learning outside the classroom in another country – the language, culture, history and geography
Practise speaking a foreign language
Build confidence and learn to value the skills and techniques needed for personal and team success
Broaden the mind with the study of another culture
Discover and have fun with fellow students and teachers
Student outcomes
Students will have had an opportunity to:
Visit a foreign country and experience another language and culture
Gain independence and self-confidence
Strengthen existing friendships and make new friends
Understand more about history
Modern exhibition concepts allow the present to be understood by viewing the past
Understand personal organisation, co-operating and working with others in a variety of environments