Music & Concert Tour To The Rhineland
Land of castles and pretty spa towns, Rhineland's friendly crowds love to be entertained in bandstands and churches by your travelling music group.
Highlights
01
Beethoven's House in Bonn
02
Boat trip on the Rhine Gorge, a UNESCO World Heritage Site
03
Slides and saunas at Tauris Waterpark
04
Music boxes at Siegfried's Mechanical Musical Cabinet
Price
Typically
£310
Price per student
Based on a 5 day, 4 night tour for 40 students
Music Performance-Rhineland-Music
WDR was a real hit and highly recommended (also free!) though they loved the chocolate museum and the Burg Eltz as well, which had such beautiful grounds they children had plenty of free time to enjoy the stream. All excursions were highly enjoyed. Even the mechanical music museum, which I wasn't sure the children would fully engage with, fascinated them!
Winchester House School
Suggested itinerary
Day

1
Day

2
Day

3
Day

4
Day

5
Depart school by coach for Germany
Arrive at the Apostelhof Hotel
Evening meal
Breakfast and packed lunch
Take a cruise on the Rhine, visit Siegfried's Mechanical Music Cabinet - concert on Rüdesheim Market Square
Evening meal - bowling
Breakfast and packed lunch
Visit Beethoven's House in Bonn, the Chocolate Museum and the Cathedral in Cologne
Evening meal
Concert in All Saints' Anglican Church
Breakfast and packed lunch
Visit Marksburg Castle - concert in Bad Ems
Evening meal - talent show at the hotel
Breakfast and packed lunch
Coach travel to the UK
Arrive at school
What's included*
Travel by full-specification coach
Coach use in resort subject to driver's hours
Organisation of 3 performances
Full-board hotel accommodation
24/7 emergency support on tour
*Excursion fees may not be included in this tour – please contact us to learn more.
Subject based excursions
×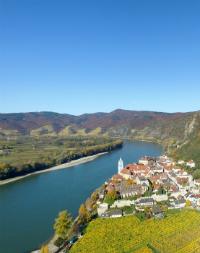 ×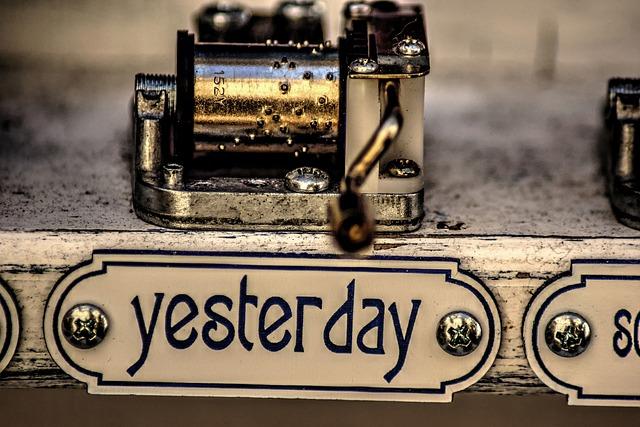 ×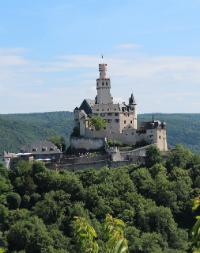 ×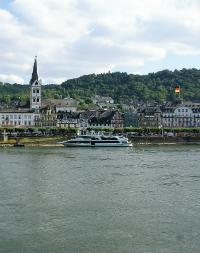 ×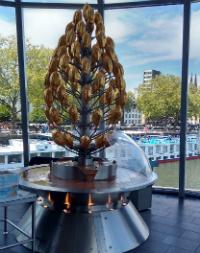 ×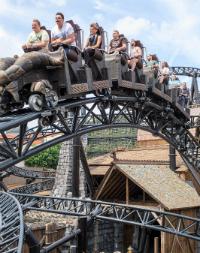 ×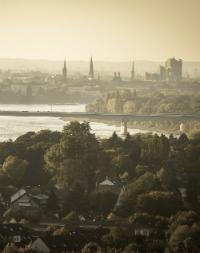 ×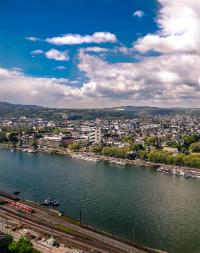 ×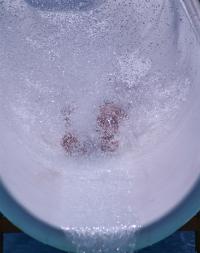 Music venues
Bad Neuenahr Revolving Stage
Groups can perform on the revolving stage either indoors or outdoors. The stage is slightly smaller if groups perform outside. A piano, chairs and microphones are available for the group if they are wanted.

St Florins Church, Koblenz
A very popular venue with all types of groups, this church hosts regular concerts and audiences are always good. It has a recently restored three-manual organ, which is available to choirs.

Cologne Cathedral
A guided tour can be arranged and it is possible to climb the tower for a small fee. This monumental Gothic masterpiece is a remarkable survivor of the bombing of Cologne, which permits visiting choirs a brief performance.
Bandstand, Bad Ems
A fine example of the spa days of the town, the Kurhaus here offers a pillared and opulent setting for any concert. Emperors, Kaisers and Kings have entertained and been entertained in the grand Marble Hall. More informal performances can be arranged.

Rudesheim Market Square
Everyone who's been on a concert tour will probably perform on this lovely square surrounded by traditional cafes. Audiences are appreciative and encouraging, and you can enjoy a visit to the eccentric Siegfried's Mechanical Musik Kabinett!

Boppard Bandstand
Situated in the gardens along the Rhine, the bandstand is in a fantastic location with plenty of footfall. Concerts are arranged daily from April to October in the afternoon as entertainment for the tourists which flock to the town in the warmer months.

All Saints' Anglican Church, Cologne
It is a modern building with sympathetic acoustics, making it suitable for very varied performances. The local congregation is supportive, particularly of visiting British groups, and are very hospitable to young musicians.

St Peter's Church, Bacharach
This lovely, intimate church welcomes both choirs and orchestras for an early evening performance. The local organisers promote concerts extensively within the town and ensure each group is featured in the local newspaper so a good welcome is guaranteed.
Typical accommodation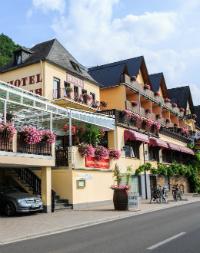 Hotel Anker
See on map
Why groups like it:
Ideally located for exploring the Rhine and the Moselle
Traditional and family run
Riverside location on the Moselle

Facilities:
All rooms with private facilities
Bar, cafe and sun terrace
Skittle alley