Christmas Markets For School Groups In Trier, Germany
Picturesque historic Trier sits on the Moselle river and was founded by the Romans. It boasts an impressive 9 sites recognised by UNESCO which makes it a beautiful location for a school Christmas markets break.
Highlights
01
95 festively decorated wooden huts
02
9 UNESCO World Heritage Sites!
03
Jewellery, candles, ceramics, handmade arts and crafts
Price
Typically
£271
Price per student
Based on a 4 day, 3 night tour for 40 students, travelling December 2022
Schools - Amsterdam - Generic
Trip was wonderful overall, the students are all scoring it 8/9/10 out of 10 which is very positive
Cramlington Learning Village
What's included*
All travel by British touring coach
Accommodation, full board
1 teacher place for every 8 students
24/7 emergency support on tour
Recommended excursions
×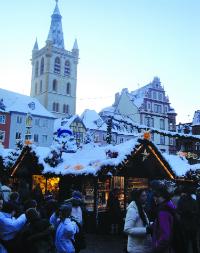 ×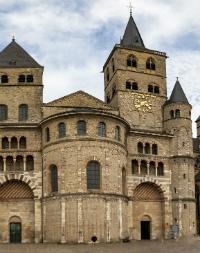 ×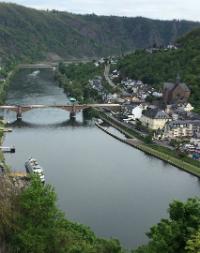 ×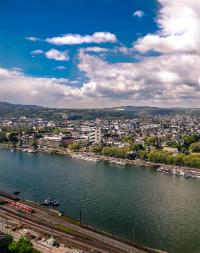 Typical accommodation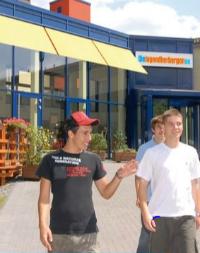 Jugendheberge Trier
See on map
Why groups like it:
Good location on the banks of the Moselle
The old town can be reached on foot
Clean, comfortable modern hostel
Facilities:
Up to four bedded rooms with private facilities
Outdoor games beach volleyball, basket ball, 5 a side football
Meeting rooms and indoor games
Learning outcomes
Subject focus
Students can:
Take language practice beyond the classroom, engaging in spontaneous, unscripted conversations with native speakers
Develop students' confidence and fluency in a foreign language by speaking it in practical situations
Experience another culture
Develop students' interest and enthusiasm for another country and its language
Discover, explore and have fun with fellow students and teachers
Student outcomes
Students will have had an opportunity to:
Develop speaking and listening skills through talking to native speakers in everyday situations
Gain confidence by stretching their vocabulary
Learn about German culture and the German people
Strengthen existing friendships and make new friends