REMEMBER. HELP. REFLECT. CONNECT.
Every evening in Ypres (Ieper) crowds gather around the Menin Gate. Visitors, locals, young, and old await the sound of the Last Post Bugle Call. A solemn tradition that began back in 1928. In light of the Great War Centenary, just 7 minutes' walk from the Menin Gate, an ambitious commemoration project is underway.
Coming World Remember Me, What Is It?
ComingWorldRememberMe is a sculptural art project aiming to create 600,000 clay sculptures by 2018 – each representing a soldier and spanning 50 nationalities that died on Belgian soil during the First World War. The sculptures are to be unveiled in an impressive public art installation in 2018 in the no man's land of the frontline around Ypres.
Students of all ages and their teachers are invited to get involved in this stunning remembrance project from now up until 2018.
The Coming World Remember Me workshop can be easily incorporated into your Ypres Battlefield Tour. The afternoon workshops last between 1-1.5 hours and can host up to 50 participants at one time from Tuesday to Saturday.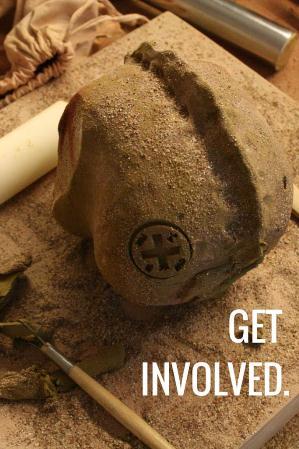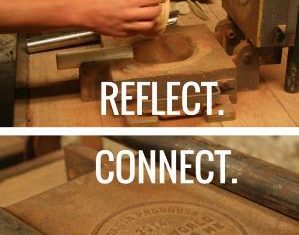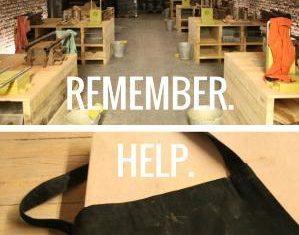 All aprons and materials required to make the sculptures are provided meaning you don't have to worry about your students getting messy before getting back on the coach!
The workshop begins with an introduction of the project before a thorough demonstration on how to create the clay sculptures. By the end of the session, each participant will have made a clay sculpture ready to be baked in the kiln. The figures are later individually dog tagged displaying the name of a fallen soldier or civilian of WW1 and a creator of the sculptures. In this way the remembrance of the Great War is represented across borders and through generations.
There is no gift shop on site to many students' disappointment. However, each person receives a passport which certifies their participation in the project as a small souvenir. It also details the charity where half of the workshop costs are donated.
This is a new and exciting hands-on experience which connects students to the Great War. By helping to create one of the 600,000 sculptures your students can play a part in teaching future generations about the senselessness of war.