Having welcomed school groups for over 30 years, we, at Travelbound, know that attention to detail is key when choosing accommodation for your school group. This is why our exclusive Normandy château has been designed with safety and comfort in mind for a stress-free and successful school trip experience.

With 42 en-suite bedrooms that can accommodate up to 195 guests, a large restaurant and facilities for various activities and evening entertainment, the Château du Molay is the ideal base for your next school trip to Normandy.
A safe space
Working with the Council for Learning Outside the Classroom (LOtC) and their campaign for 'Brilliant Residentials', the Château du Molay features a range of facilities to support students and their Party Leaders during their time in Normandy, and to provide school groups with a safe space to share their trip experience together, while also offering numerous options for downtime.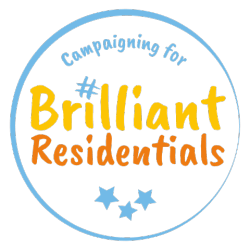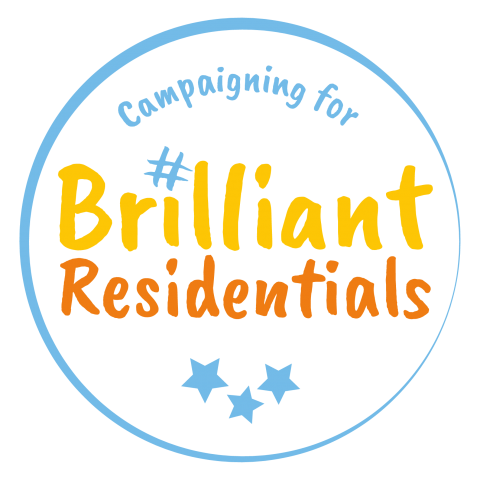 From handrails to windows, insulation to ground maintenance, everything has been designed and is reviewed each season to ensure the safety of students during their stay at the Château du Molay.
Located away from main roads, the accommodation can only be approached via a long driveway. The private estate is solely owned and used by Travelbound and their chateau team who are easily identifiable via their uniform.
The bedrooms
Multi-bedded student rooms
Having a comfortable place for students to rest their heads at the end of a long day is a key factor to consider. All multi-bedded student bedrooms feature en-suite facilities and have recently been refurbished to provide a modern feel and European-inspired flavour.
There is also a dedicated room for those requiring disabled access.



Teachers' rooms
We know how important it is to have somewhere comfortable and quiet to chill out and get some space from the energy of your young learners! We've put a lot of thought into creating nice rooms for you and your colleagues to retire for a good night's sleep. Staff accommodation features en-suite rooms with coffee facilities.

The restaurant and bar
Located on the ground floor of the chateau, our large on-site restaurant (see what's on the Château menu) is just a short walk along the covered walkway.
The restaurant features a modern breakfast bar area, which also serves as a sandwicherie for students to make their own sandwiches for lunch.



For Party Leaders wanting to liaise with their peers and fellow teachers from other schools, the serviced bar provides the ideal place for support staff to meet up and lounge with a drink at the end of a long day exploring Normandy.
Other on-site facilities
The Château du Molay provides a wide range of first-class on-site facilities for school groups:
Retro games room
Cinema room
Facilities for a disco or karaoke night
Facilities for a barbecue
Full-size football/rugby pitch
All-weather sports court for tennis, basketball and 5-a-side football
Classroom featuring large screen and projection equipment (suitable for groups of 35)
Bar and tuck shop area offering a range of smoothies and milkshakes
38 acres of parkland
Unlike some chateaux, school groups staying at our exclusive base in Normandy can access the rooms, cinema, retro games room and restaurant without having to walk in the elements from the main building to separate blocks.
Find out more about the activities available at the Château.

Book your Normandy stay at the Château du Molay now!
To find out more about how we can cater for you and your students, contact us today and we will happily send you a no-obligation quote. Make an enquiry now or give us a call on 01273 244572.
---
More about the Château
Read more about the Château du Molay and how you can integrate learning into your school trip to Normandy: