A Travelbound Quest is a journey which takes young people outside the classroom and puts their curiosity to work as they take a walk of discovery in the world beyond those schools four walls. In this blog, our friend Steve from E3 Trails tells you all about the origins of the new Travelbound Normandy Lumière Quest.
People often ask me how I got into Trail-writing as a profession, and the answer is actually very simple: 'Cadbury's Creme Eggs'. In the early 1980s, Cadbury's ran a marketing campaign whereby five £10,000 golden eggs were hidden around the UK and you had to solve clues to reveal their locations. I became obsessed and spent many months searching the countryside, which is probably a good thing because I had to walk off the 300 creme eggs I had to eat! Not finding the golden egg only fueled my passion for this type of treasure hunt.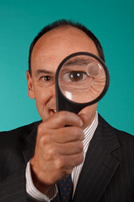 Serving in the British Army helped to hone my reconnaissance and map-reading skills, so when I left the Army a new career as a Trail-writer seemed natural to me. 15 years later and I still jump out of bed each day loving what I do, creating adventures for people to have fun together, engage with their local environment, and learn things they didn't know beforehand. I have written Trails for the BBC, National Trust, Forestry Commission, NHS and many others.
I put a lot of time, love, and care into the Trails I create and am exceedingly proud and protective when I give them 'life' and release them to the public. Now, I know you should never have a favourite amongst your children, but I just can't help myself when it comes to Operation Normandy Lumière. I think it is the best Trail I have ever written.
What makes it so good? I think it is the combination of clever activities at iconic locations in Normandy supported by a lovely backstory which then culminates in a real treasure hunt at a French chateau. Even more than that, it is designed to be highly flexible, so whether you choose one visit or up to five, the students will still be able to complete the overall mission. Even if I say so myself – I think it is brilliant!
So how does it work? 2019 year is the 75th anniversary of the D-Day landings, and so to honour and celebrate the work carried out by the local people around Bayeux to help facilitate the landings, I have created a French resistance-themed adventure exclusively for Travelbound groups.
The adventure is led by the fictional character, Elise Leclair, a lively lady in her late eighties, who is still very proud of her work during the war as a messenger for the French Resistance. To celebrate 75 years of freedom, Elise has set a challenge for visiting students to undertake.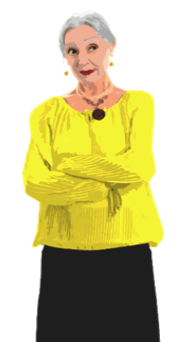 The spy-themed adventure sees participants competing in teams to collect 'intelligence' during fun challenges and tasks visiting venues such as Bayeux, Arromanches, Mont St Michel and the Normandy American Cemetery overlooking Omaha Beach. Operation Normandy Lumière concludes with a grand finale at the Château du Molay as students pit their wits against each other to use the clues they have found during their visits in a race against time to find Elise's secret message; a package hidden somewhere on that site.
There are two versions of the adventure: one aimed at groups travelling to Normandy to improve the French language skills of the participants, and one English language version for groups travelling for the cultural experience. The adventure involves a whole range of tasks and activities which ensure engagement and team-work on the part of the participants as they do their utmost to be the first to uncover the secret cache.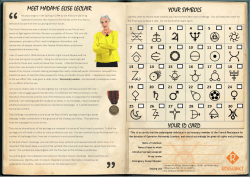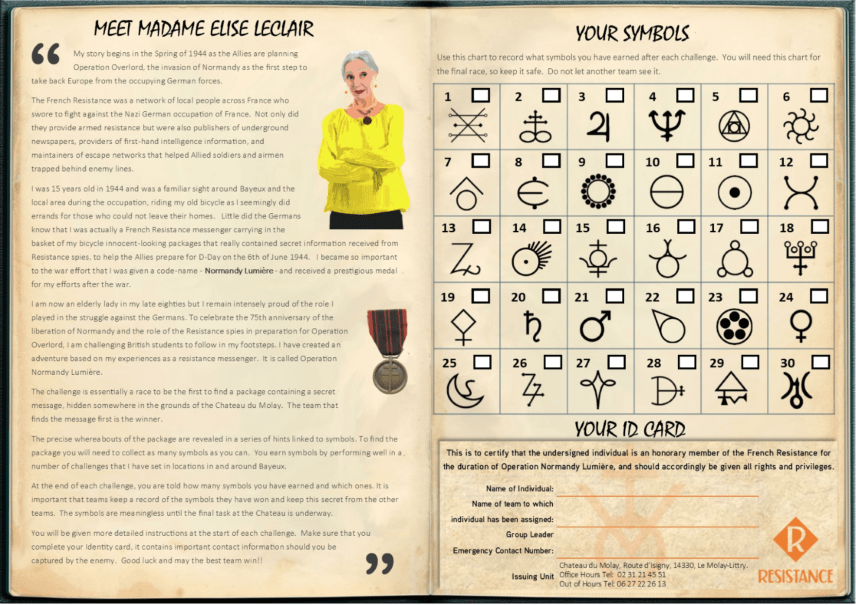 The group organiser receives comprehensive notes on how to run the event and the participants are given appealing booklets designed to help immerse them into the experience. Whichever version you choose, you will receive your complete pack several weeks ahead of your trip.
Trust me – even if you only have half as much fun as I had writing this Trail – you will absolutely love it!
Click here to find out more about the Travelbound Quests.