If you're headed to Berlin for your next educational trip, then you need to consider these six stand-out excursions. They will make your tour memorable, educational and impactful, and hit all your class-learning outcomes.
Think you can see all of Berlin in just one visit? Think again! The city is awash with learning opportunities and history bursting out of its "Berlin Walls". Do not fret, as below are six standout excursions that are sure to provide your students with a mixture of history and culture and inspire further learning.
Berlin Walking Tour
If you want to get a feel for the city of Berlin a walking tour is the perfect way to kick-start your trip. Led effectively by a walking encyclopedia, a Berlin walking tour guide is your one-stop shop for a historical and quirky take on one of Europe's greatest cities.
Expect to see: Discover Berlin through a highly informative walk past some of the city's most noteworthy sites including Museum Island, Neue Wache Memorial, the Holocaust Memorial, parts of the Berlin Wall, Gendarmenmarkt, Checkpoint Charlie, Brandenburg Gate, plus many more!
Expect to learn: Students will gain an in-depth insight into the stories behind the landmarks; how each site is placed in history and its significance to modern Germany. The tour will take a closer look at buildings where students will learn more about key figures and the subtle messages embedded in the city's art and architecture.
Duration: Allow 3-4 hours
DDR Museum
The DDR Museum successfully works to deliver perspective on life in the former German Democratic Republic (GDR). Using a range of multimedia exhibitions, students can interact with spy cameras, explore examples of East German staples like the famous Trabant car and learn about life under communism.
Expect to see: The museum has over 250,000 objects across 35 topic areas and even includes a complete apartment designed to recreate the scene of a home in a 1980's high-riser tower block.
Expect to learn: The museum has been designed to immerse students in the Soviet Occupation Zone with carefully selected items at every turn. It works to create a platform for students to question why for many teenagers at the time didn't even feel they were growing up under a dictatorship and look at the private aspect of life in the GDR.
Duration: Allow 2 hours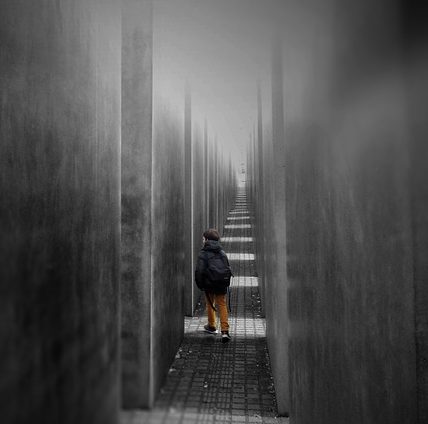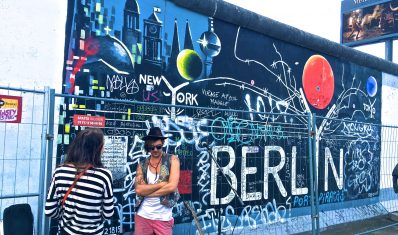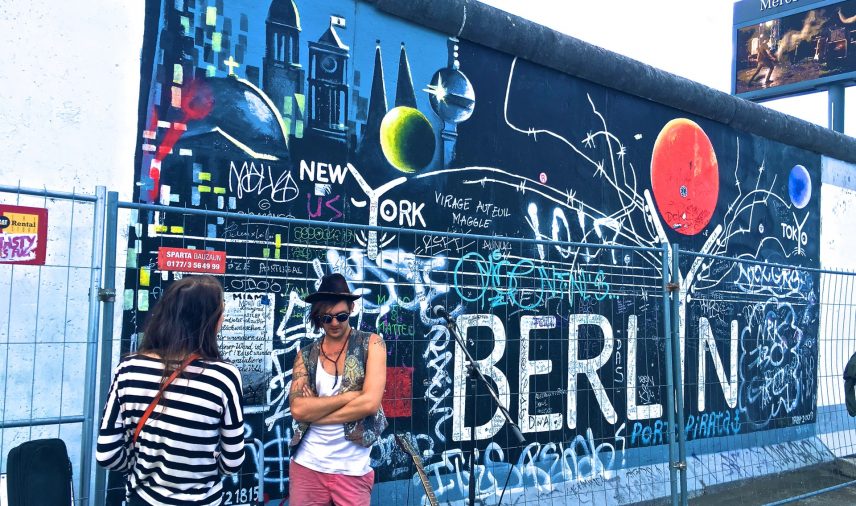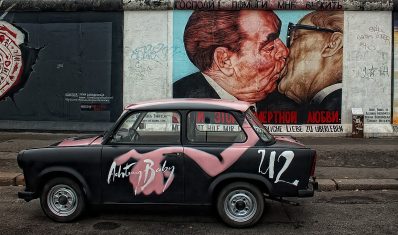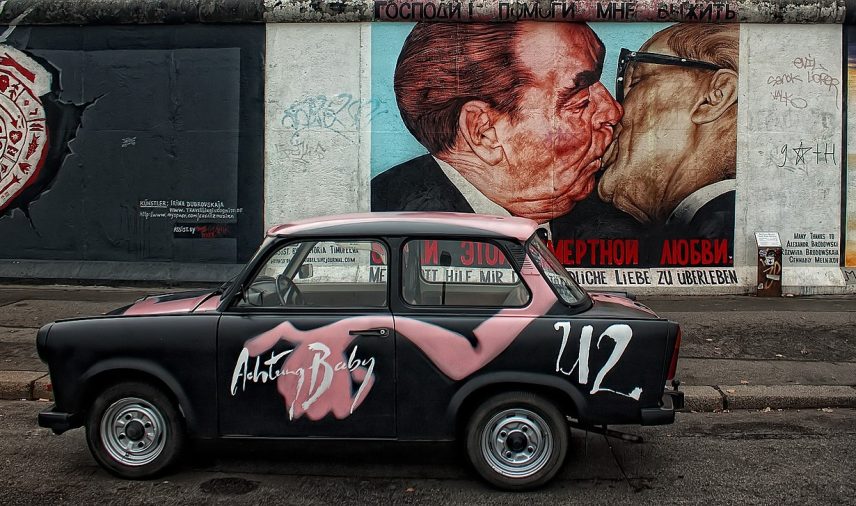 Brandenburg Gate
Walk through the Brandenburg Gate and you're venturing through a piece of land once associated with the "death strip". This monument remains one of the city's most important landmarks representing contrasting symbols of a divided city during the Cold War and of unity in the reunification of Germany.
Expect to see: Surviving heavy damage, the sandstone monument is an icon of Berlin. On either side of the Brandenburg Gate lie significant sites including a number of embassies, the famous Tiergarten and the dome atop the Reichstag parliament building.
Expect to learn: Student can learn of the significance of this point through Berlin's past. From the Red Army rolling into Berlin in 1945 to the division of East and West Germany and closing of the Brandenburg Gate in 1961.
Duration: Allow 30 minutes
Holocaust Memorial
The Memorial to the Murdered Jews of Europe is as unique as it is sobering. The cold concrete blocks of varying sizes sit atop an uneven cobbled foundation creating a remarkable site for visitors. Knowing what this memorial represents and due to its abstract design, it is worth asking students what they think of this landmark. Does the design seem just for what it stands to represent?
Expect to see: The memorial is an almost maze of over 2,700 concrete blocks. At its eastern edge, an information centre provides a timeline of the Final Solution and Hitler's plan to systematically exterminate the Jewish population from Nazi-occupied Europe.
Expect to learn: The site presents groups with a great opportunity to engage in discussions around various areas of the Holocaust. Starting from the memorial, students can work back from its standing in memoriam and the impact of Nazism on Jewish communities to the anti-Semitic ideology found within the Nazi's founding agenda.
Duration: Allow 1-2 hours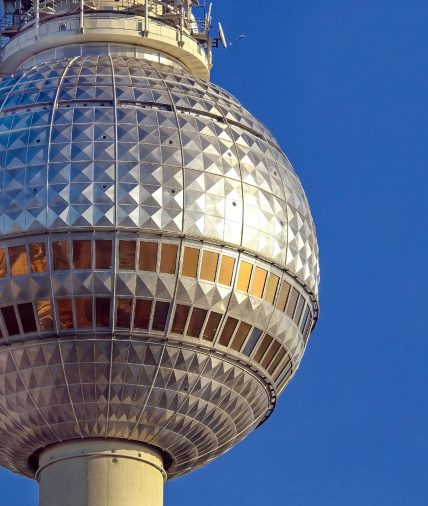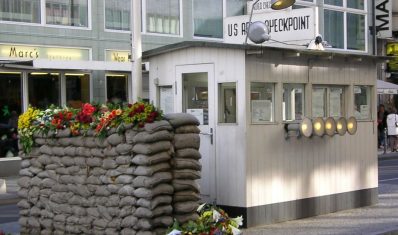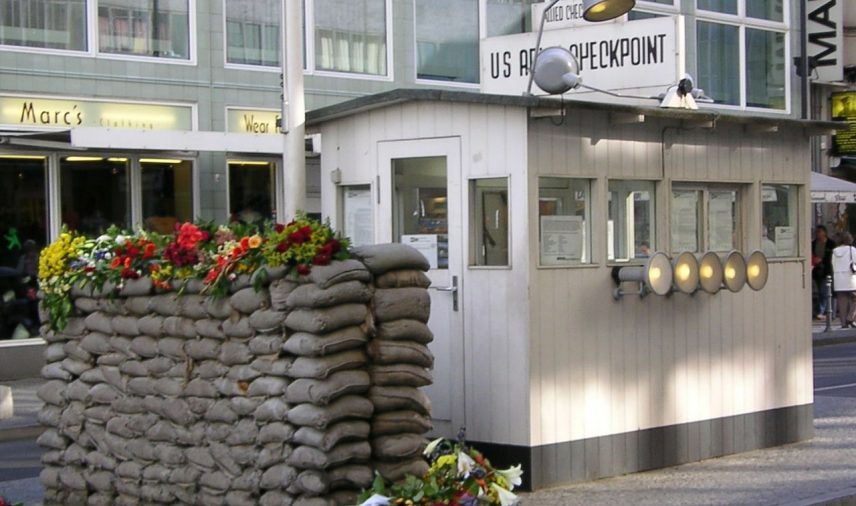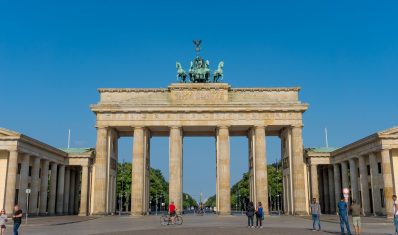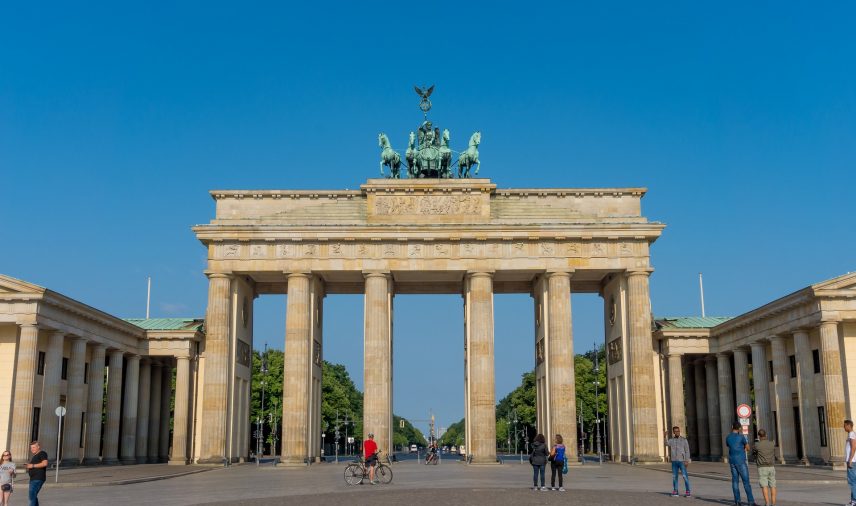 Asisi Panorama
One of Berlin's lesser-known gems is the Asisi Panorama titled 'The Wall'. Depicting daily life on both sides of the Berlin Wall during one day in the 19080s, the artist Yadegar Asisi has managed to capture his memories of living in the Kreuzberg area of Berlin.
Expect to see: Students will recognise the contrasting sides as East and West were split by the 12ft high Berlin Wall. This includes the architectural landscape with the Fernsehturm (TV Tower) dominating the city's skyline. A viewing podium allows students to take in the full experience which is further enhanced with audio.
Expect to learn: The panorama provides a snapshot insight into daily life through the eyes of an artist trying to capture the typical happenings of a civilian. Daily life can often be overshadowed by key events but a trip to Die Mauer (The Wall) exhibition gives students a chance to interpret life through the eyes of Asisi looking out to Checkpoint Charlie.
Duration: Allow 1 hour
Checkpoint Charlie Museum
The museum looks at much more than just the famous checkpoint at the Berlin border as East met West. It looks at the bigger picture of an individual's right to freedom and the lengths people went to in order to escape the confines of East Berlin.
Expect to see: Students will be provided with details on attempts to go over, under and through the Wall as well as stories from those affected by the Wall including tales of torn families. Groups will also be able to see examples of vehicles and contraptions used by those seeking the freedom of the West.
Expect to learn: It is difficult to fully appreciate life others have led when constrained or suppressed in their choices. For many living in East Berlin, stories from friends based in the West of a life lived by different rules ignited an array of thoughts plans, plots and schemes to make them a reality. Students will hear from authentic accounts and see for themselves the dangers many went through to bridge the Wall.
Duration: Allow 1 hour
---