Take your talents abroad and your music group may experience more than they could ever imagine.
Music can always have a strong, lasting and distinguishing impact creating new perspectives or even proving to be a personal release. It leads to the idea of music allowing individuals and groups to come together and think in sound. Many choirs, orchestras and bands find it easy to talk of the strong bond that develops among the group stemming from the need to be on point; to work in sync with one another and deliver a seamless performance. It means working for one another, encouraging peers to grow and being provided with the opportunity to flourish on stage.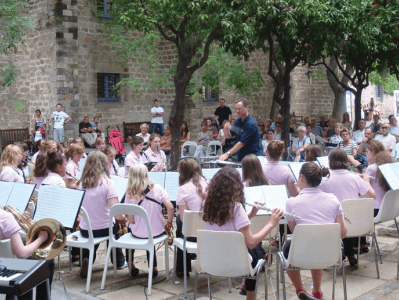 It is in taking students abroad on a music tour that this opportunity to perform at multiple venues and in front of new audiences proves to be a wholly positive experience. Inevitably students rise to the occasion, relish the opportunity to perform inside the iconic Empire State Building and grace the summer stages of the Tiergarten Park in Berlin.
Experiences tailored to your group
The 'better-connected world' is a multi-faceted concept where not only educational tour companies are able to develop stronger relationships with agents around the world but can offer music groups a greater range of travel options to suit their individual needs. It means travel for music groups has become more accessible with options available to suit all budgets.
Whether groups are seeking to engage with a wider audience or want a more low-key venue, everything from transporting musical equipment to accommodation options can be considered to create the perfect tour package. Local squares to well-known landmarks allow students to experience a new platform to showcase their talents. Whether groups are experiencing a music tour for the first time or travel abroad annually, groups easily embrace the buzz felt when taking to the stage.
"Absolutely perfect venues for our low-key music theatre style performances"

Golborne High School
Not forgetting the opportunity to explore the destination away from the stage area, bespoke itineraries enable students to interact with their new surroundings and learn more about the local culture. There is therefore an added dimension to the music tour in not only supporting their musical development but shaping the individual through new experiences, new sights and a series of educational visits.
With the chance to enjoy a music tour in Europe or the USA, a wider choice of itineraries and music venues, there is a greater opportunity for more students to enjoy a music experience abroad as well as the chance to excel in doing something they have cultivated a passion for.
Capitalising on opportunities
Take your talents abroad and your music group may experience more than they could ever imagine. Carlisle Cathedral Choir's trip to Latvia led to them appearing on the national news channel with the chance not only to be heard but for choristers to share their thoughts on performing on a bigger stage and the choral arrangement used.
We arrived back in the small hours after a most successful tour. Thank you so much for your professionalism, patience and attention to detail in organising the tour for us.  Everything proceeded without a hitch.  Ieva (our courier) was amazing and went out of her way to help us get as much as possible from the trip.  The hotel staff too were most helpful and accommodating.  The restaurants and excursions were also excellent, as was the weather! I will certainly recommend Travelbound to any of my professional colleagues who are considering tours for their choirs.
While it cannot be guaranteed a news station will be on-hand to broadcast your music group, the tour abroad is sure to provide a number of other opportunities. This includes the chance for your group to come together and work for each other. As any music group will know, it is important in any musical arrangement to play on cue.  A music tour abroad will naturally bring with it the chance to put this into practice. Away from the stage, Party Leaders will see their group grow new bonds and friendships as they take on new experiences that help the group develop together.
Progress through challenges
Some learners find stepping out of their comfort zone to be the thing that ignites their learning while others prefer to develop within the environment they know. A lesson many groups reflect on following their tour is the need to maximise the opportunity to step up and stand out.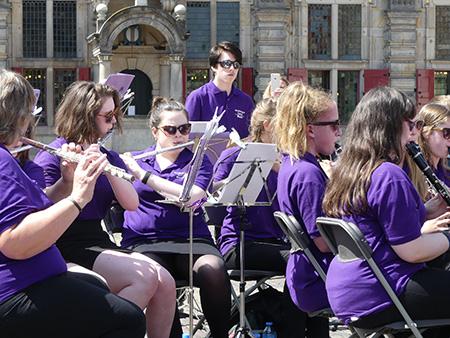 Performing in front of an unknown audience is one challenge students take by the horns. They are able to harness the energy that comes from the excitement and desire to perform, to light up the stage and provide the locals with a performance they can enjoy. 
The legacy of a music tour
Always on the lookout for fresh ways to engage your group with their craft, Party Leaders look to creating the opportunity for their students to perform in a new environment. Providing their music group with a platform to grow, develop and learn through new and positive experiences not only leaves their students with a chance to extend their musical skills outside the walls of the school hall or local venue but also creates a lasting legacy to encourage new performers. Music departments commonly grow as a result of music tours even if the trip occurs biennially.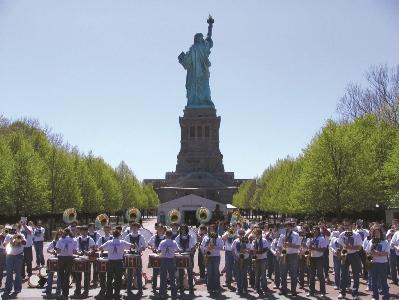 There is an attraction to join in and be a part of the excitement felt in the build-up and throughout the tour. A tour abroad also shows potential members that those leading the group are invested in what they do. It shows aspirations for the music group to develop and each individual within it to be counted and their performance valued. When there is a chance to see your students smiling from the excitement of being on stage, the feedback to their friends and family will be enough to justify repeating the tour abroad experience the following year.
Memorable moments
Fostering your students' musical talents is taken to a new level on a music tour abroad. Concerts across different stages provide an experience musicians relish and the chance to see your students grow in front of your eyes is a feeling that can never truly be put into words. Whether you are building up to a competition back home, purely out for the experience or wanting to share the choral arrangement typical to your region, students and Party Leaders will both feel incredibly proud of themselves and each other for performing abroad.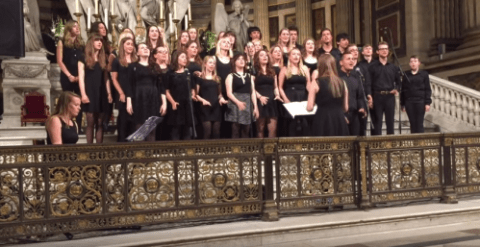 It may signal the start of a new programme of development, a huge leap for some, but a rewarding experience for many. The memorable moments also lie not only in the performances on the stage but in exploring the many cultural sites. Combining concerts and sightseeing allows students to also visit sites they may not otherwise have the chance to see. A collection of first-hand experiences not otherwise shaped within the classroom, the music tour creates a complete package for those wanting to deliver an all-encompassing learning experience to their students.
"The three concerts that we did will be remembered as some of the best that the choir has ever done."

Royal Holloway University
---
Rely on experience
Being provided with a range of options in order to create the ideal tour is essential to support the needs of the group. Fun and incredibly varied, a music tour abroad means not only are groups presented with a wider choice of music venues with audiences but also have the flexibility to take in the cultural aspects of visiting foreign lands. With connections across the globe, Travelbound have everything in place to provide each aspect of the tour and 24-hour assistance when abroad.
---