Caroline Reid is a Programme Leader at Exeter College who has a range of experience in leading educational tours abroad for her students. Below, Caroline sheds light on Hollywood and the many benefits a visit to the Los Angeles area has for film and media students.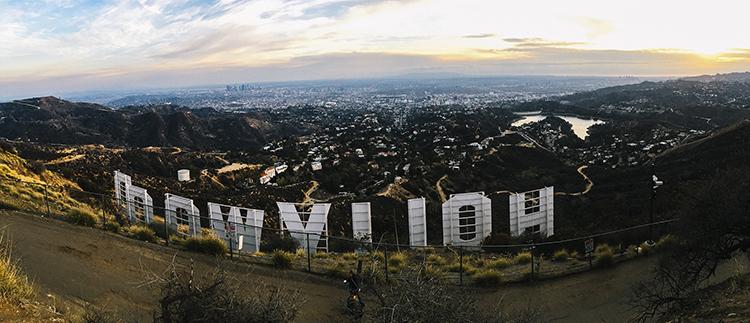 Hollywood has a rich and influential history which dates as far back as 1910 when director, D.W. Griffith shot his short film, 'In Old California'. By the early 1920s, Hollywood had all but transformed the face of the film industry and became the birthplace of many of the most affluent film and television studios such as Warner Bros and Paramount. This was thanks largely to the level of sunshine the state enjoys throughout the year, which made conditions ideal for shooting on location.
With such a rich heritage, this makes Los Angeles a top international trip destination to take your film and media students. Your learners will be able to experience first-hand everything that the city has to offer from studio tours and live filming to seeing the stars and standing in the footprints of your favourite celebrity.
LA is a sprawling city with various boroughs within the city limits, so it is important to allocate time to discover all Hollywood can offer when planning you itinerary. The best way to see the highlights of the city is to explore each area by foot, metro and/or tour bus.
Helpful hint: The metro is colour-coded, making it easy to navigate with a large group.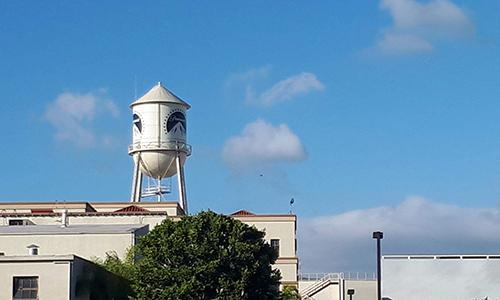 ---
Exploring Central Hollywood by Metro and on foot
When organizing your itinerary of LA, the best place to start is on Hollywood Boulevard. Take the red metro and hop off at Hollywood and Highland. This is where your students will see some of the most iconic sights, including the Walk of Fame.
Highlight #1 The Walk of Fame
The Walk of Fame has a vast history and is an internationally recognized icon attracting thousands of visitors every year and composed of over 2,600 stars. The Walk of Fame is over a mile in length which stretches across both sides of the road. If you want to take your students on a walking tour of the whole length, start at Hollywood and Vine and work your way down. Remember to check out both sides of the street for the best chance for your students to find their favourite director, actor or music artist immortalized in gold lettering below their feet.
If you are lucky, there might even be a star unveiling ceremony when you visit with your media and film group, which is free to attend and is an incredible once in a lifetime experience for your learners. You can find out more about upcoming ceremonies on the official Walk of Fame website.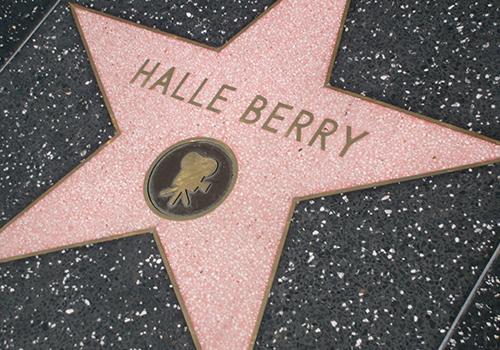 Highlight #2 Grauman's Chinese, El Capitan and Egyptian Theatres
Grauman's Chinese Theatre is right in the heart of Hollywood Boulevard and has been a historical cultural landmark since the late 60s. This is where many of the biggest film premieres take place; the most recent seeing the cast of Avengers: Infinity War (2018) walking the red carpet.
The theatre is also home to the hand and footprints of some of the biggest names in Hollywood, from director Quentin Tarantino to the cast of the Harry Potter franchise. This is a great photo opportunity for your film students and you can also pre-book a walking tour of the theatre where your students will learn the filmic history of one of the grandest theatres in Hollywood.
Continue along Hollywood Boulevard and your students will also spot the El Capitan Theatre, where Orson Welles' first feature film, Citizen Kane, premiered in 1942. This is closely followed by the Egyptian Theatre built in 1922 when the Egyptian craze swept across Hollywood after the discovery of Tutankhamun's tomb.
---
Touring Downtown Hollywood by Metro and on foot
If you want your students to experience a different side of LA, jump back on the red metro line to Downtown Hollywood. If you disembark at Union Station, your group will be in an ideal walking location for many of the highlights of Downtown.
Highlight #1 China Town and El Pueblo de Los Angeles
From Union Station, make your way North towards China Town. Downtown is accessible by foot so make sure your students are wearing comfortable footwear! Here you will be able to explore the Pagoda-style buildings and stop for lunch for some authentic Chinese food. You can also take your students to the Taoist Thein Hau Temple which is a site for worship, but also attracts plenty of visitors. China Town has also been the location for many films including neo-noir classic, Chinatown (1974) which starred Academy Award winner, Jack Nicholson.
After stopping for lunch at one of the many dim sum houses, head back south towards El Pueblo de Los Angeles, the Spanish/Mexican quarter of LA. Here you will be able see the plaza and monument where El Pueblo was founded, as well as the Cathedral of Our Lady Queen of Angels Catholic Church.
Highlight #2 Walt Disney Concert Hall
Finish your walking tour of Downtown Hollywood by heading further West towards the iconic Los Angeles Philharmonic concert hall. The Walt Disney Concert hall was designed by architect Frank Gehry and boasts an impressive steel exterior. This is worth visiting if only for the architecture – a perfect photo opportunity for your students. The closest metro to take you back to central Hollywood is the Civic Centre, situated just a short walk from the concert hall.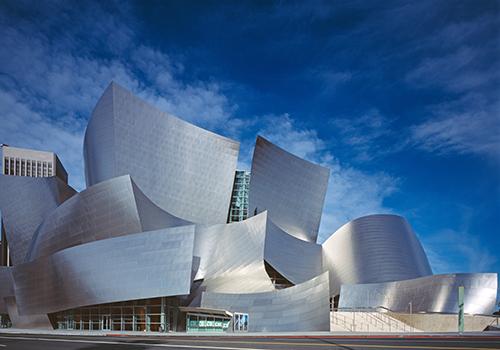 ---
Take in West Hollywood by tour bus
End your full day/two day itinerary with a tour of West Hollywood. There are many companies offering various tours of Hollywood which you can pre-book before travelling.
Highlight #1 Sunset Strip
The Sunset Strip is part of Sunset Boulevard and stretches for over a mile and a half. It is home to some of the best celebrity hangouts and hot spots, including the infamous Viper Room – a club once owned by superstar Johnny Depp. It is also where young star, River Phoenix tragically died in 1993.
The strip is full of colourful billboards, bars and cafes and is also the location of The Comedy Store, where many famous comedians such as Jim Carrey were first discovered and where new talent continues to emerge.
Highlight #2 Beverly Hills
Beverly Hills is home to the rich and richer and has been made famous by many films, including Pretty Woman (1990) and Beverly Hills Cop (1984). The city recently introduced a noise ordinance law meaning your tour will be fitted with headsets rather than loud speakers!
Your students will have the opportunity to see how the celebrities live and will have perfect picture opportunities for the iconic Beverly Hills sign and Beverly Hills Hotel, a top celebrity haunt.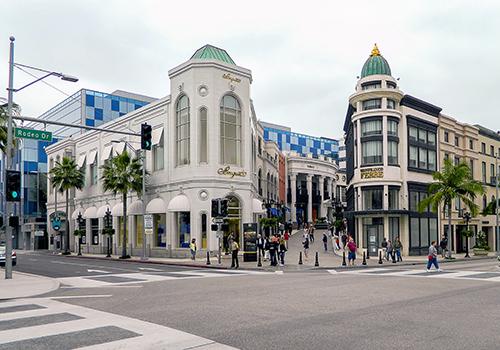 As Hollywood is such a large city, consider spending 1-2 days exploring all of the different areas. Remember, choose highlights that will be most beneficial to your media and film learners and make the most of the rich and varied culture the city offers.
---


---