Music & Concert Tour to Disney – Let's Sing Christmas
Be a part of a brand new musical show this Christmas at Disneyland® Paris.
Take to the stage of the Videopolis Theatre and see your choir group join the brand new Disney® production, Let's Sing Christmas. An unforgettable experience awaits your group in the fantasy lands of Disneyland® Paris where students can showcase their vocal talents and join in the festive fun.
Highlights
01
Perform in Disneyland® Park in Paris!
02
Professional workshop prior to the performance
03
Includes Park tickets and free places for staff
04
Return coach travel from school included
Price
Typically
£499
Price per student
For 40 students, travelling selected Fridays in November or December 2022.
What's included
3-day, 2-night trip to Disneyland® Paris
3-day, 3-night trips are available
Stay at Disney's Hotel Cheyenne
Vocal workshop prior to the performance
Disneyland® Paris park tickets
Typical accommodation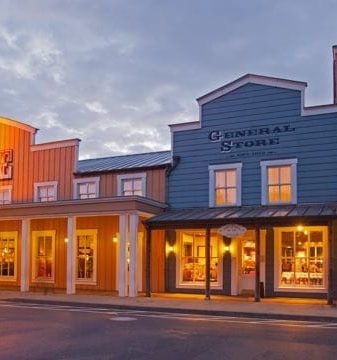 Disney's Hotel Cheyenne
See on map
Why groups like it:
Free shuttle to the Disneyland® Paris Park
A unique experience, with the cowboy atmosphere of a frontier town
Rooms feature decor inspired by the Toy Story films
Facilities
Buffet dining & a saloon bar, with generous breakfast buffet and kid's menu
Free Wi-Fi Internet and Disney & international TV channels
Disabled guest access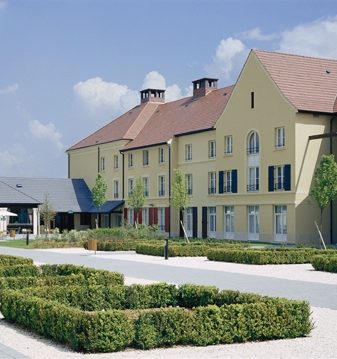 Campanile Marne-la-Vallée ★★★
See on map
Why groups like it:
Modern hotel situated in Magny le Hongre
3km from the parks and village of Disneyland Resort Paris – linked by a free shuttle bus
Disney shop on site
Facilities:
Hairdryer in room and air-conditioning
Flat screen television with international channels and free Wi-Fi
All you can eat buffet dinner
More information
This Christmas at Disneyland® Paris a brand new musical show will take place in Videopolis Theatre.
We invite you to join Mickey to be part of an unforgettable once in a lifetime experience: singing the Magic of Christmas.
Legend tells that the power of uniting voices from around the world, is strong enough to light the brightest Christmas star!
A magical mix of Disney Characters, Disney professional singers, a unique performance venue and technical wonderment, will all create the event.
A Disney Performing Arts vocal workshop prior to the performance, will give the chosen choirs an unforgettable glimpse into the world of entertainment at Disneyland® Paris!

Music Theatre Northern Ireland – Performing at Let's Sing Christmas, Disneyland® Paris.
Venue
Take to the stage of the Videopolis theatre at Disneyland® Paris where your students can display their choral prowess.
Videopolis has seen numerous big budget shows grace the stage, including the Legend of the Lion King.
Following a renovation, the Videopolis theatre has seen updates to the restaurant, stage and seating area. Concepts have been refreshed in keeping with the Discoveryland® theme.
The easy access stage allows groups and students with disabilities to take to the stage and share their passion for singing.
Application & audition requirements
Due to the limited number of performance slots and accommodation packages, applications will be accepted on a first come first served basis.
Standard Disney Performing Arts application documents should be completed and sent, within the regular timelines (at the latest 12 weeks prior to their requested performance date).
Audition repertoire needs will be specific to this event – each group is required to send 2 full non-religious Christmas songs, the rest of our audition criteria remains unchanged & should feature at least 90% of those performers requesting to perform.
Full details can be found in our 'Disney Performance Guidelines'.
Performances
There will be up to 2 shows scheduled on each date, potentially made up of choirs from multiple groups. Each show will feature a maximum of 100 performers.
Depending on the number of confirmations, groups may have the opportunity to perform in 1 or 2 shows per day over the 2 days, but should be ready to perform in both shows each day if the opportunity opens up.
Show times will be confirmed at a later date & may be scheduled at any time of the day.
Show repertoire
Specially commissioned Disney repertoire will be used for the performances.
Following confirmation, all accepted groups will receive the pieces and will be required to learn everything for their respective show date.
Show costume & accessories
Performers are required to wear black bottoms, black tops & black closed toed footwear, with no visible logos – Christmas coloured capes/gowns will be provided by Disney for all performers to wear during the show.