Food Technology School Trip To Morocco
Food technology trips have never been so colourful and full of culture! Students will gain experience of the exotic tastes and flavours of Morocco along with its lively cities and epic landscapes.
Highlights
01
Moroccan Cookery Course at Riad Cherifa
02
Food shopping in the souks
03
Fish Market at Essaouira
04
Cooking and bread-making in a Berber village
Price
Typically
£748
Price per student
Based on a 4 night tour for 30 students, travelling February 2023
Schools - Morocco
We enjoyed the Atlas Mountains the most. The students found meeting a Berber family and experiencing local restaurants most inspirational.
Sharnbrook Upper School
Suggested Itinerary
Day

1
Day

2
Day

3
Day

4
Day

5
Flight to Marrakesh - about 3.5 hours
Coach transfer to your accommodation
Short walk around food stalls of Djeema el-Fna square (flight time permitting)
Overnight Marrakesh - evening meal
Breakfast
Depart by coach to Essaouira, en route visiting an Argan oil co-operative - lunch
Sightseeing of traditional port and medina of Essaouira
Watch the fish catch being landed and prepared for market
Overnight Essaouira - evening meal at a local restaurant
Breakfast
Visit the fish market then travel by coach to spend the rest of the day in the Berber village of Aguersioual
Learn traditional cooking and bread-making - lunch included
Learn about subsistence agriculture, livestock-rearing and water management
Overnight Marrakesh - evening meal
Breakfast
Short walk in the Atlas Mountains exploring valleys, peaks and Berber houses.
Moroccan cookery course. Learn how to make your own lunch of Moroccan salad and Grhiba dessert
Djemaa el-Fna square, souks and spice markets
Evening meal - overnight Marrakesh
Breakfast and check-out of hotel
Guided walking tour of Marrakesh City centre (flight time permitting)
Return flight Marrakesh to the UK
What's included*
Accommodation, full board
1 teacher place for every 10 students
Recommended excursions
×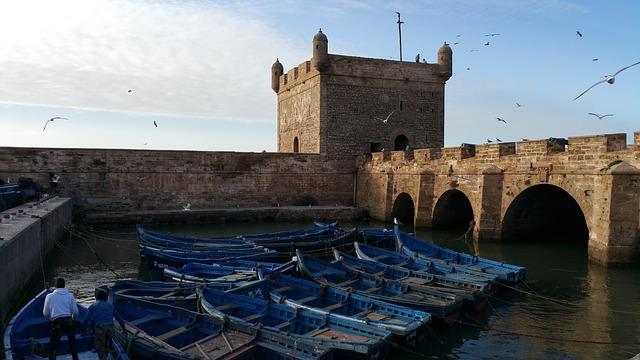 ×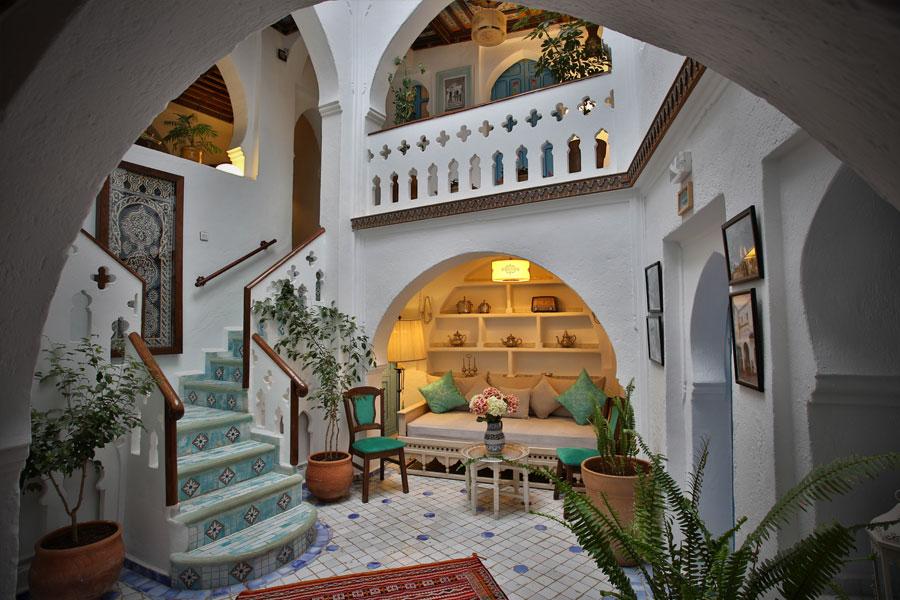 ×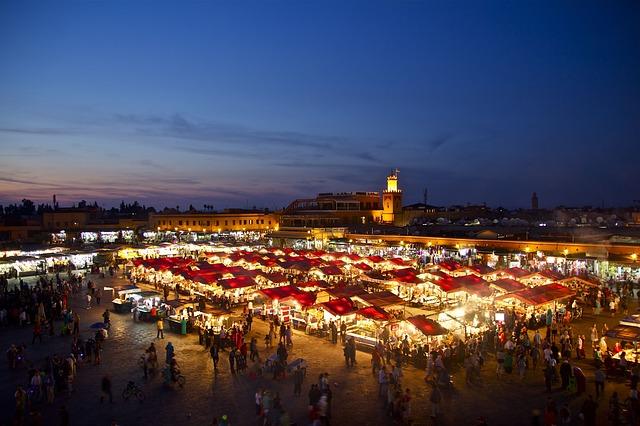 ×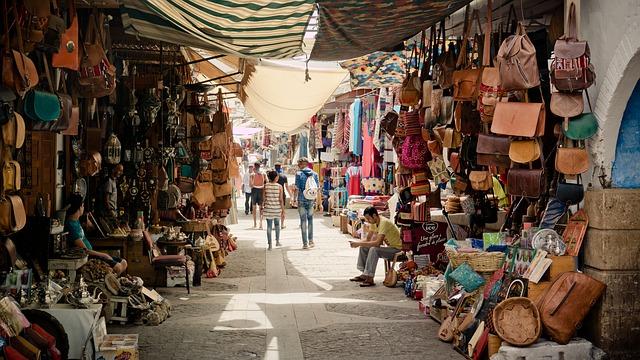 Learning outcomes
Subject focus
Students can:
Learn about traditional Moroccan cuisine
Discover the role of religion in local cookery
Learn how to prepare and present Moroccan food by assisting a chef
Study local methods of selling and displaying food
Student outcomes
Students will have had an opportunity to:
Understand the importance of cookery to other cultures
Test and challenge their own cooking abilities
Learn more about Moroccan food and cooking techniques
Gain practical skills that can be used in the UK