Geography School Trip To The Southern French Alps
Give Geography students first-hand experience of the dramatic results of two million years of geological and glacial processes on a trip to the Southern French Alps.
Include visits to thermal spa waters, cable car rides and glaciers of the region.
Highlights
01
Visit the Glaciers Noir et Blanc
02
Cable car ride up to the Girose Glacier
03
Bathing in thermal spa waters
04
The thrill of a high-ropes course
Price
Typically
£526
Price per student
Based on a 7 day, 4 night tour for 35 students, travelling June 2023
Schools - Normandy - Generic
Very helpful Tour Co-ordinator. Nothing was too much trouble when organising the tour which was essential for me to get it off the ground.
Archbishop Holgate's School
Suggested itinerary
Day

1
Day

2
Day

3
Day

4
Day

5
Day

6
Day

7
Depart school in coach
Channel crossing to Calais - journey time from Calais about 14 hours
Travel overnight on your coach
Arrive in Serre Chevalier for lunch
Afternoon to relax and enjoy the resort and mountain scenery - due to EU drivers' regs your coach will not be available
Evening meal
Breakfast and packed lunch
Morning visit to Briançon for town studies - a guided visit is possible
Afternoon to the Durance valley and the Serre-Poncon lake
Lecture on sustainability - evening meal
Breakfast and packed lunch
Take the Col de Lauteret mountain pass to La Grave and the cable car to La Meije and the glaciers
Time permitting, return via the thermal spa in Monêtiers les Bains
Ice-skating or Lazer Quest in Briancon - evening meal
Breakfast and packed lunch
Full day to the Ecrins National Park - option to hire small coaches and guides to visit the glaciers or take a guided mountain walk in the park
Farewell disco - evening meal
Breakfast and packed lunch
Spend the morning at the Adventure Park in Serre Chevalier
Afternoon departure with packed evening meal included
Overnight travel on your coach
Channel crossing - Arrive school
What's included*
All travel by British touring coach
1 teacher place for every 8 students
24/7 support throughout tour
Recommended excursions
01
Sustainability lecture
As an area of outstanding natural beauty, The Alps is a popular tourist spot. With this comes the danger of overcrowding and damage to the environment. This lecture  discusses the ways in which tourism is managed and how the local economy is being sustainably developed.
1- 2 hours
See on map
02
Ecrins National Park – Glaciers Noir et Blanc
This park covers one of the most remarkable regions of the Alps, where mountains of up to 3,000m high are hung with glaciers and waterfalls. There are alpine meadows and forests to explore, with many protected species of plants flourishing in the dynamic climate. It is possible to hire small vehicles to get closer to the glaciers. Groups can then hike with a mountain guide to see the glaciers.
Full day
See on map
The fortified town of Briançon is the highest town in Europe and reputedly one of the sunniest. The Old Town was rebuilt following a fire in 1692 by the great engineer, Vauban in the classic fortress star shape. The narrow pedestrian streets have fresh water running through gulleys called gargouilles. The new town of Briançon has good shopping facilities and a large sports complex with indoor swimming and ice skating.
Half day
See on map
04
Glaciers de la Meije – cable car ride
Departing from the traditional mountain village of La Grave, the cable car takes passengers up to the Girose Glacier at an altitude of 3,200m. The route is snow capped through the summer and provides spectacular views of the glacial landscape, Mont Blanc and the Meije valley. At the summit there is an ice cave decorated with authentic ice sculptures to explore.
Half day
See on map
05
Grands Bains de Monêtier
Monêtier is a natural spa town and much of the hot water there is supplied by the springs. Being able to bathe in the water is a unique way for students to experience the mountainscape above. The outdoor pool with fountain jets is open all year. A series of indoor pools have a magical underwater music feature. Image by Pierre5018, CC BY-SA 4.0, from Wikimedia Commons.
2 - 3 hours
See on map
06
Serre Chevalier Adventure Park
This outdoor park specialises in tree top adventures. Over 120 activities take place in the canopy including climbing, balancing wires, monkey ladders and Tarzan jumps. There are activities for all ages and at multiple levels, with trained instructors and surveillance at every stage.
Full day
See on map
This is an exhilarating way for students to experience the fast-flowing rivers of the region. Your students will learn this testing skill under secure supervision. We only work with the best alpine water sports companies.
Half day
Medaqua activities don't end where the sea does. A guided bike tour will take you along the beach, through the nature reserves of the coastal marshes, along river banks, through the countryside and even into the mountains. There are many bike routes to choose from, some easy, some a bit more challenging.
Half day
See on map
×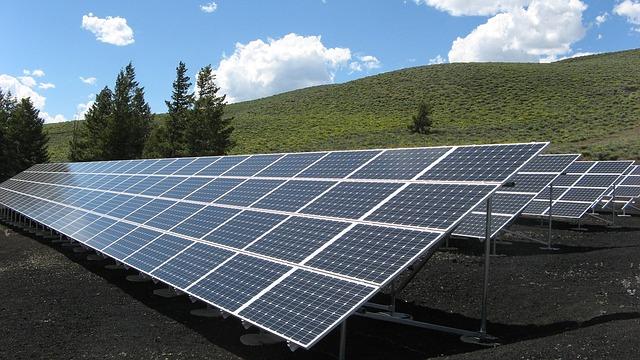 ×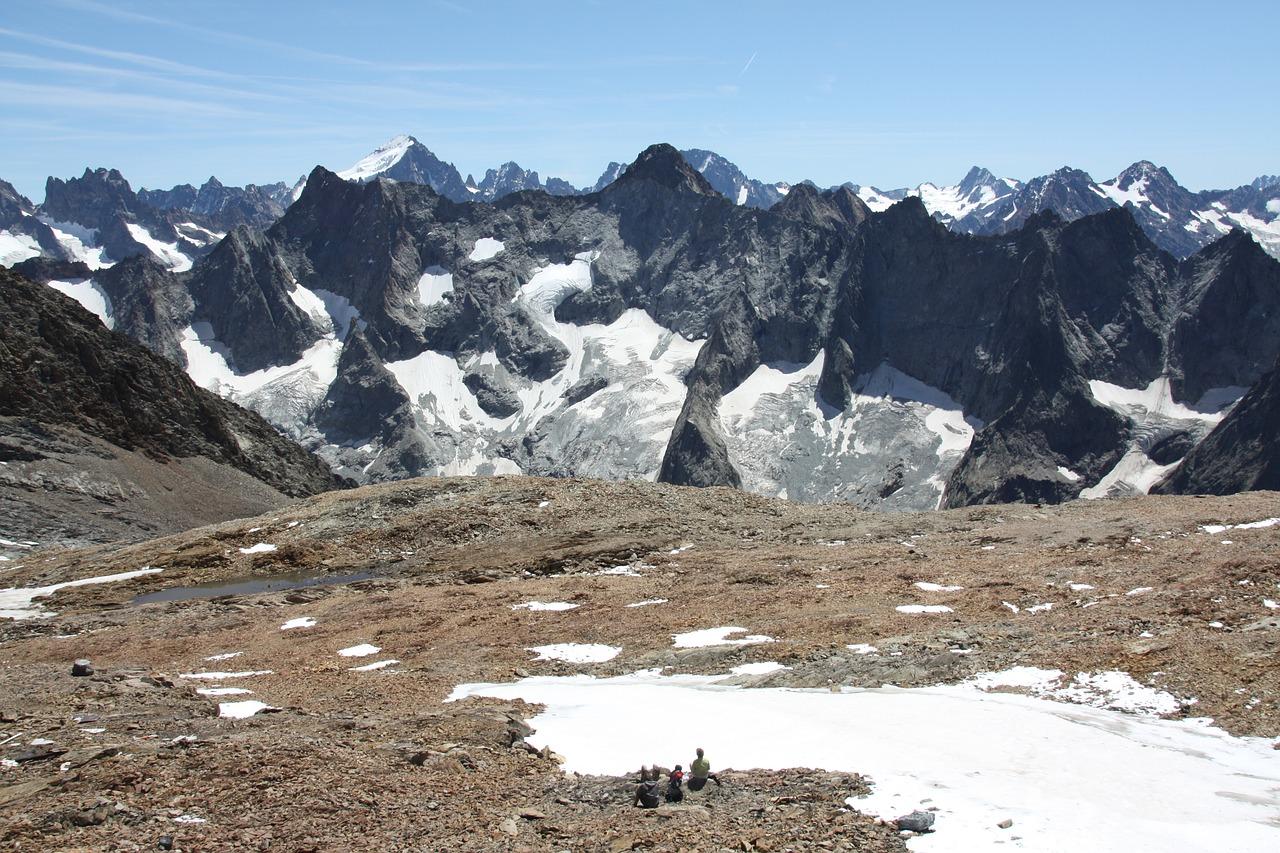 ×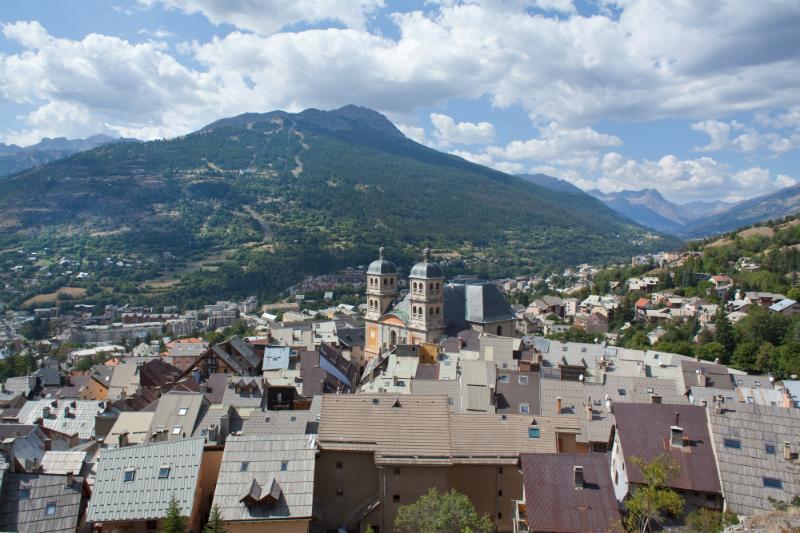 ×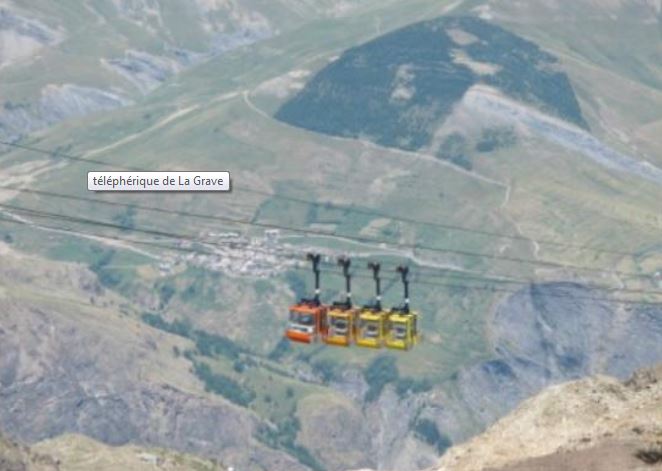 ×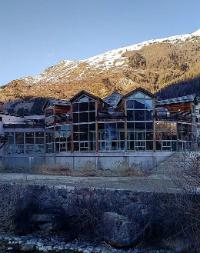 ×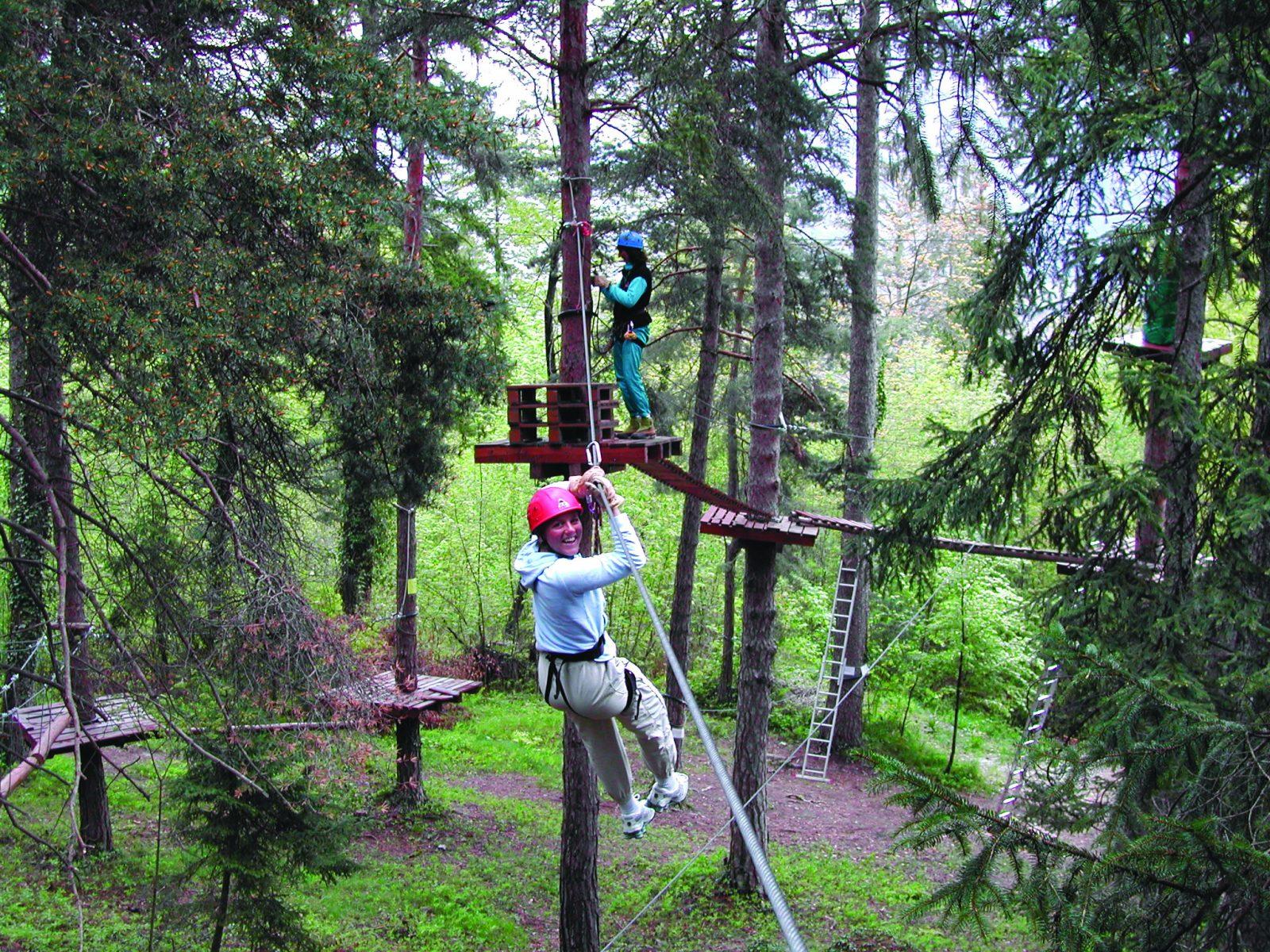 ×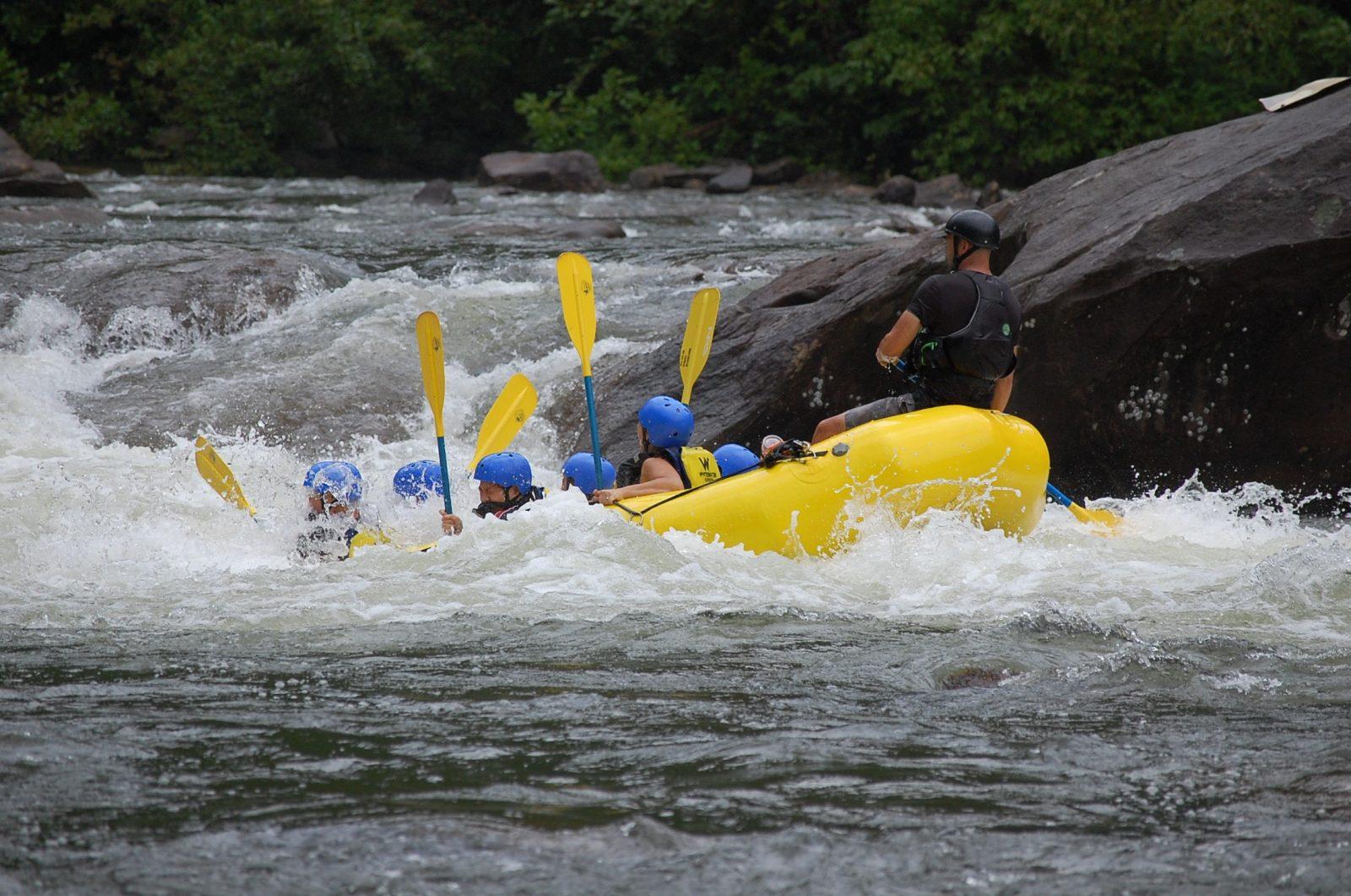 ×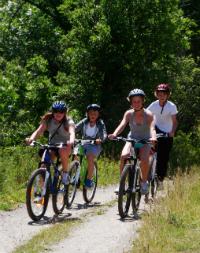 Typical accommodation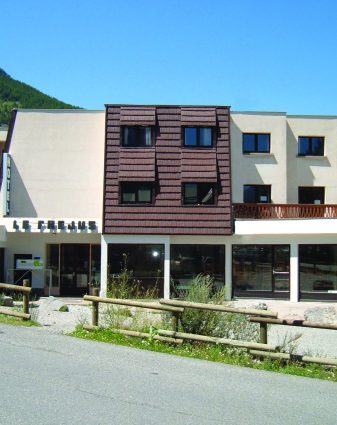 Hotel Frejus ★★
See on map
What groups like:
Karaoke facilities for evening entertainment
Located 350m from the centre of Villeneuve
Incredible views
Facilities:
All rooms have an en-suite
Specialises in taking student groups
Learning outcomes
Subject focus
Students can:
Study valley glaciers and glacial erosion
Study glacial transportation, deposition and moraines
Study plate tectonics and continental drift
Study hydro-electric power and geothermal activity
Study transhumance farming and local tourism and recreation
Undertake a case study of sustainable tourism in the French Alps
Student outcomes
Students will have had an opportunity to:
Develop relevant fieldwork and geographical inquiry skills
Study human and physical geographical phenomena first hand
Understand the effects of environments on lifestyles and vice versa
Broaden their out-of-classroom geographical experience