Geography School Trip To The Bay of Naples
Geography students will get to study life in the shadow of Vesuvius, view volcanic and coastal features, think about tourism and it's effect on settlement development.
Highlights
01
Walk up the majestic Mount Vesuvius
02
Explore the Roman city of Pompeii
03
Spectacular coastline views on the Amalfi Drive
04
Study the natural beauty of Capri Island
Price
Typically
£508
Price per student
Based on a 3 night tour for 30 students, travelling March 2023
Schools - Bay of Naples - Bay of Naples
Our top three excursions were Vesuvius, Solfatara and Capri. The students found walking up Vesuvius and the hiring of a guide to venture up the crater the most inspiring.
Samuel Whitbread Academy
Suggested itinerary
Flight to Italy – about 2.5-3 hours
Coach transfer to your accommodation
Evening meal
Breakfast and packed lunch
Visit the ruined Roman city of Pompeii
Ascend Mount Vesuvius
Evening meal
Breakfast and packed lunch
Coach trip along the spectacular Amalfi Drive
Fieldwork in Sorrento
Evening meal
Breakfast and packed lunch
Flight times permitting, travel to the airport via Pozzuoli
Connect with your return flight to the UK
What's included*
Return flights UK to Italy
Assistance of a local representative
1 teacher place for every 10 students
Recommended excursions
A hike up to the crater of this famous active volcano provides splendid views and a fresh perspective on the landscape. The whole Vesuvian area was turned into a national park in 1995. Your group can discuss the disastrous eruption of 79AD, which destroyed Pompeii, Herculaneum and Stabiae.
Half day
See on map
Probably the most famous archaeological site in Italy, Pompeii is located just 25km away from Naples. Life in this rich and prosperous city was dramatically and brusquely interrupted in 79AD when Vesuvius erupted and totally buried it. A visit to the excavations gives students a pretty good idea of what life must have been like here two thousand years ago.
Full day or half day
See on map
When Mount Vesuvius erupted in 79AD, the city of Herculaneum was engulfed in an avalanche of mud that preserved the buildings and streets. The excavated city today can be explored on foot, giving students a fine example of Roman lifestyles and architecture.
Tip: Herculaneum is a lot less busy than the more famous Pompeii.
Half day
See on map
04
Guided Glass Bottom Boat Trip in Baia
Baia was an important Imperial coastal resort in Roman times. It was here that Caligula built a villa & Nero murdered his Mother Agrippina. Seismic activity caused the land to sink beneath the sea submerging parts of the ancient Imperial city. Take a guided trip on a glass bottom boat to see the ruins which are now a marine archaeological park. The boat trip is available from March to early November weather depending.
Half a day
See on map
A ferry trip from Sorrento to the Island of Capri gives students a great opportunity to observe the geography of the coastline from a different perspective. The island is famed for its lemon groves, natural beauty and expensive boutiques. Highlights include the Villa San Michelle and the chair lift to the summit of the island.
Full day
See on map
The Amalfi coastline is listed as a UNESCO world heritage site, with rugged cliff tops adorned with lemon groves, vineyards and winding roads that cut through picturesque villages and small towns such as Ravello, Amalfi and Furore. This is a magnificent setting with views of the sea and fine examples of architecture, geography and historical monuments.
Full day
See on map
Sorrento has grown from a small fishing village to one of the largest tourist destinations along the Amalfi Coast. Winding stone stairways lead to piazzas that are filled with the sound of traditional Italian. Enjoy stunning sea views, pick up souvenirs and watch the world go by.
Half day
See on map
08
Museo Archeologico Virtuale
Located close to the ruined city of Herculaneum, this multi-sensory experience recreates a vision of the region before the eruption of Vesuvius in AD 75. Through technology including 3D reconstruction, holograms, synchronized multi-projections and hypersonic sound, the sites of Pompeii, Herculaneum, Baia, Stabiae and Capri are brought to life. This visit can be combined with Herculaneum or Mount Vesuvius.
2 - 3 hours
See on map
9
Bay of Naples Geography Worksheets
This resource pack will get your students thinking like Geographers at key sites on your Bay of Naples tour and will help them appreciate both what they're doing and why they're doing it. Each resource covers a range of topics, which include natural hazards, coasts, sustainability, tourism, economic and urban geography. Full pack available free of charge for confirmed bookings, with sample sheets available.
Half day
See on map
10
Virtual Reality Experience at Pompeii
Enhance your students experience at Pompeii and see the ancient city in a new and exciting way. At key points of interest put on your Virtual Reality headset and travel back 2,000 years in time. The streets, temples, theatres, markets, shops and houses come to life before your eyes in 3D and in 360°. The visit will be accompanied by tour assistants to help with the equipment. It is also possible to add a qualified guide.
2 hours
11
Cuma Archaelogical Park
This is the oldest Greek settlement on mainland Italy known as Magna Graecia and was founded in the 8th or 9th century BC. Excavations in the early 20th century unveiled ancient crypts, tunnels and caves. The ruins abound with Greek mythology including Virgil's tale that it was here the Cumaean Sibyl directed Aeneas to Hades. The Temple of Apollo is built on the site where Daedalus is said to have flown in Italy escaping King Minos in Crete. At the top of the ancient acropolis are the ruins of the Temple of Jupiter.
2 hours
See on map
12
Flavian Amphitheater Pozzuoli
This is the third largest amphitheatre in Italy and it is likely the structure was built by the same architects who built the Coliseum in Rome. The original interior is largely preserved thanks, in part, to the Solfatara volcano which partially buried the amphitheatre. This is a great location for pupils studying Roman history.
1 hour
See on map
13
The Travelbound Naples Quest
One of Italy's most charming cities, Naples is stepped in rich history and iconic sights. Students are encouraged to work in teams to collect keys and be in with a chance of unlocking the winning box. Iconic places included in the quest are Castel Nuovo, Galleria Umberto and Fontana della Immacolatella. An enjoyable mix of treasure hunt-style clue solving and team activities keep students engaged until the very end. Enrichment or MFL version available.
2-2.5 hours
See on map
14
The Travelbound Sorrento Quest
A self-guided walk takes students on a discovery of the wonders of the popular seaside resort. The quest, punctuated with a wide range of head-scratching tasks and challenges, takes in many fascinating sights Porta de Serrans, Plaza de la Virgen and Mercado Central. An enjoyable mix of treasure hunt-style clue solving and team activities keep students engaged until the very end. Enrichment or MFL version available.
2 hours
See on map
×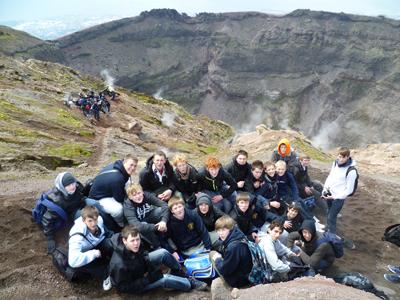 ×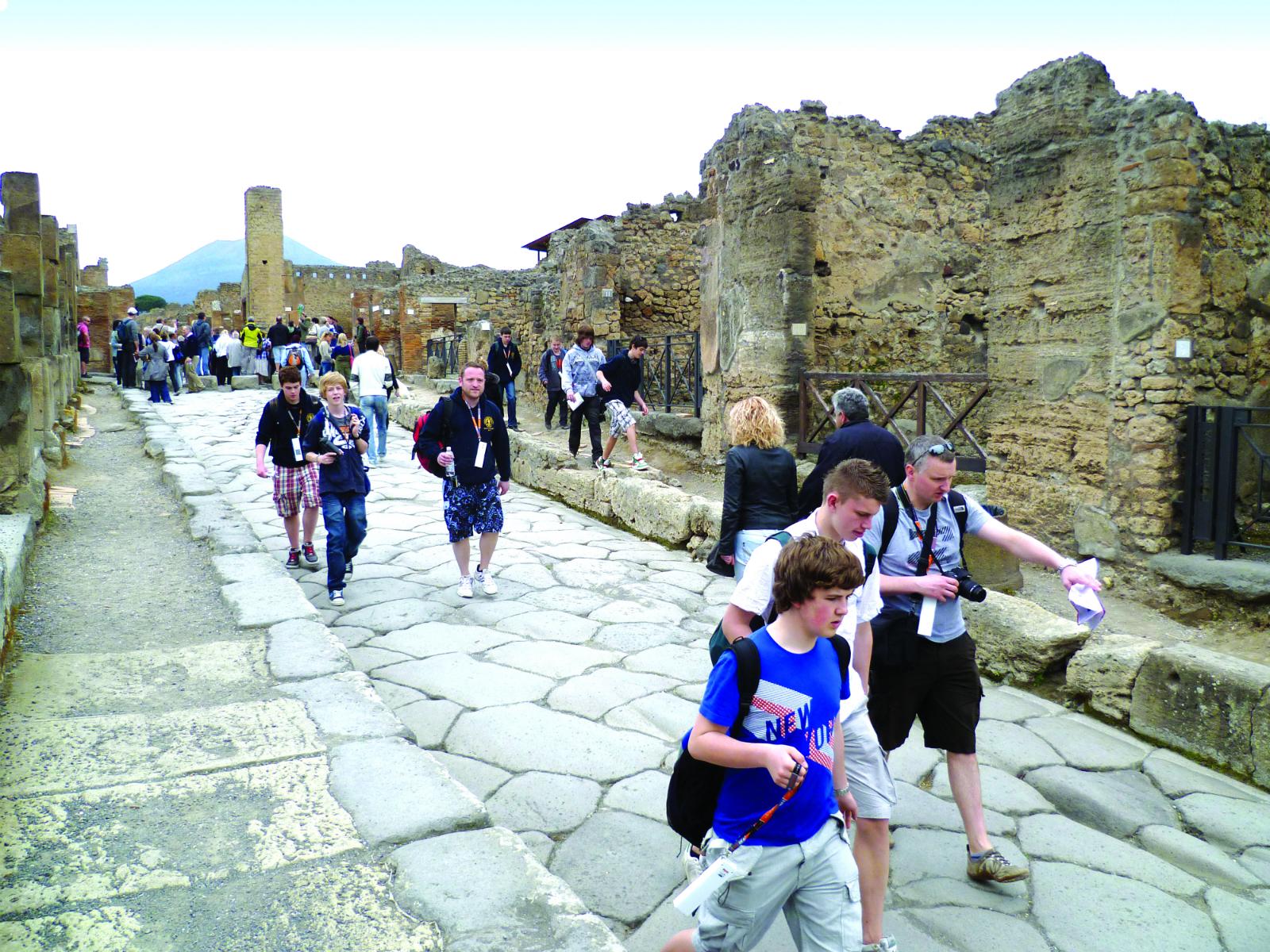 ×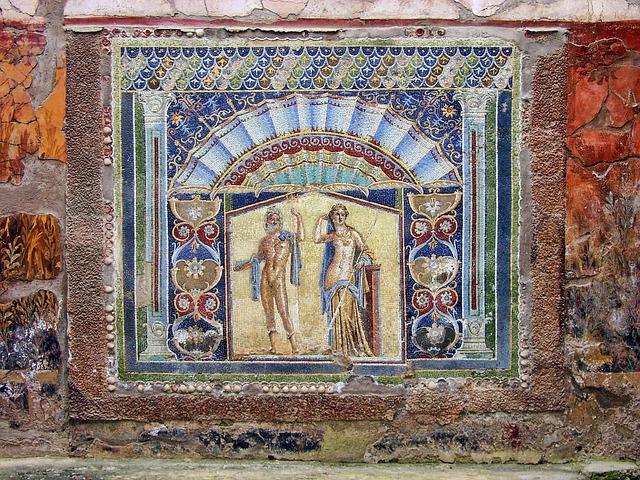 ×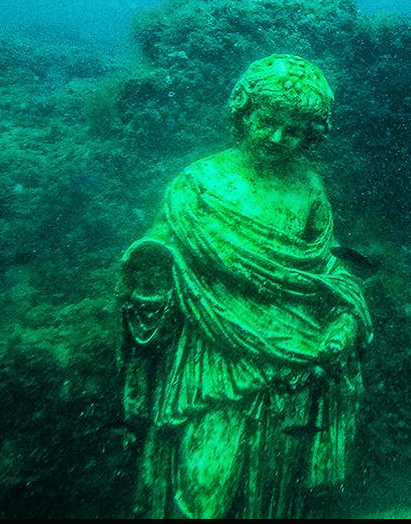 ×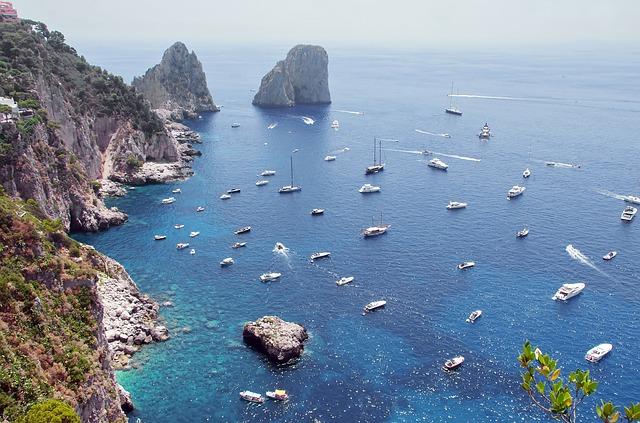 ×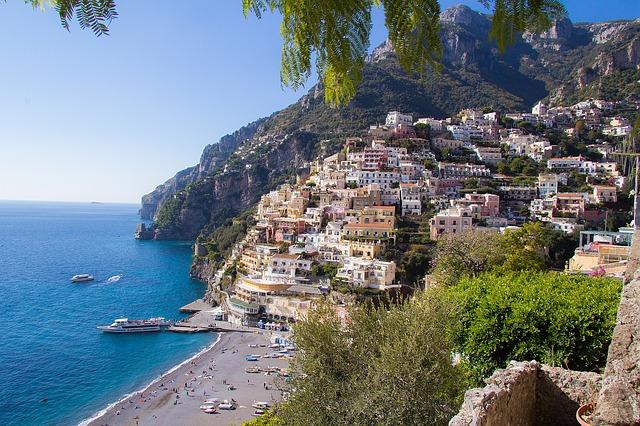 ×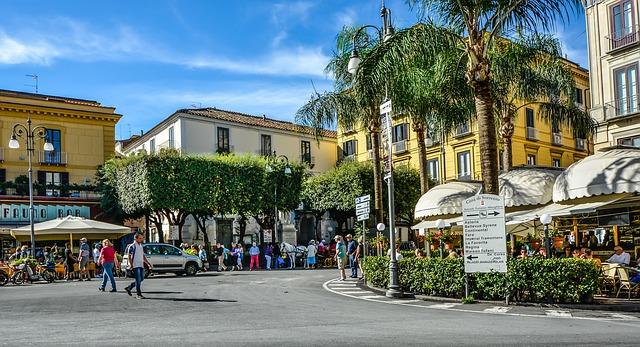 ×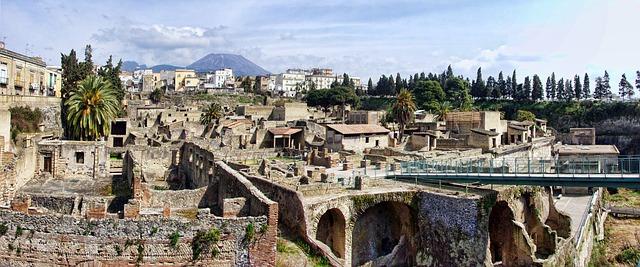 ×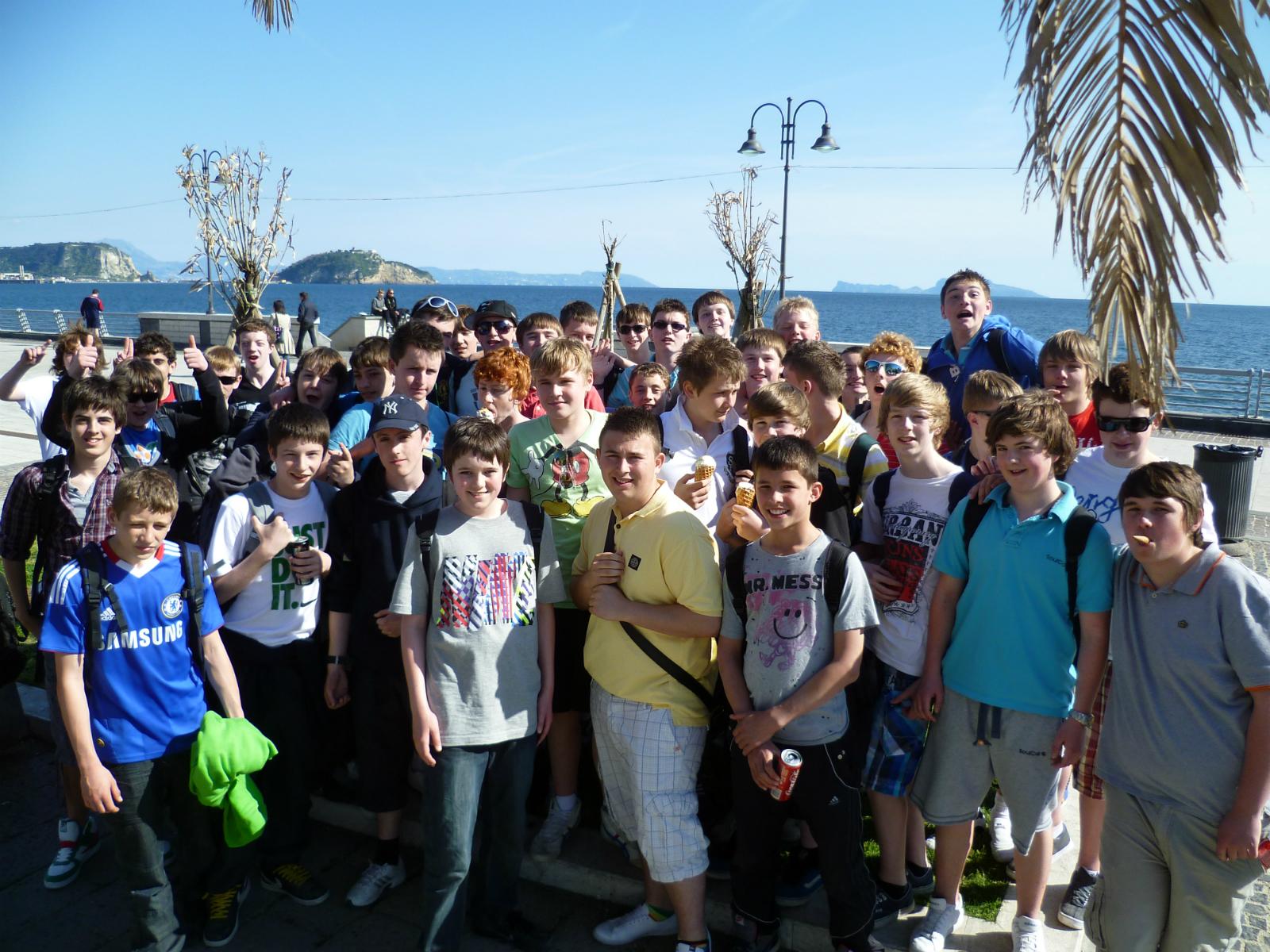 ×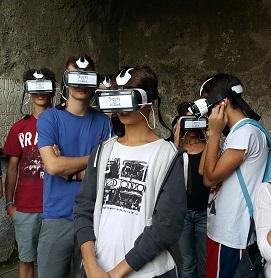 ×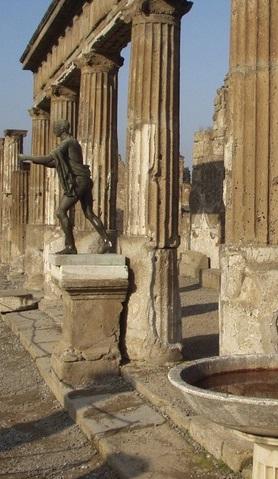 ×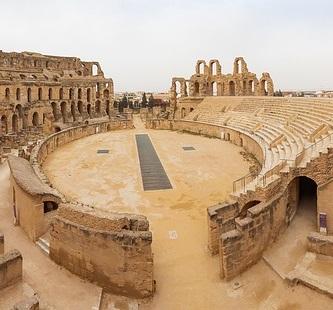 ×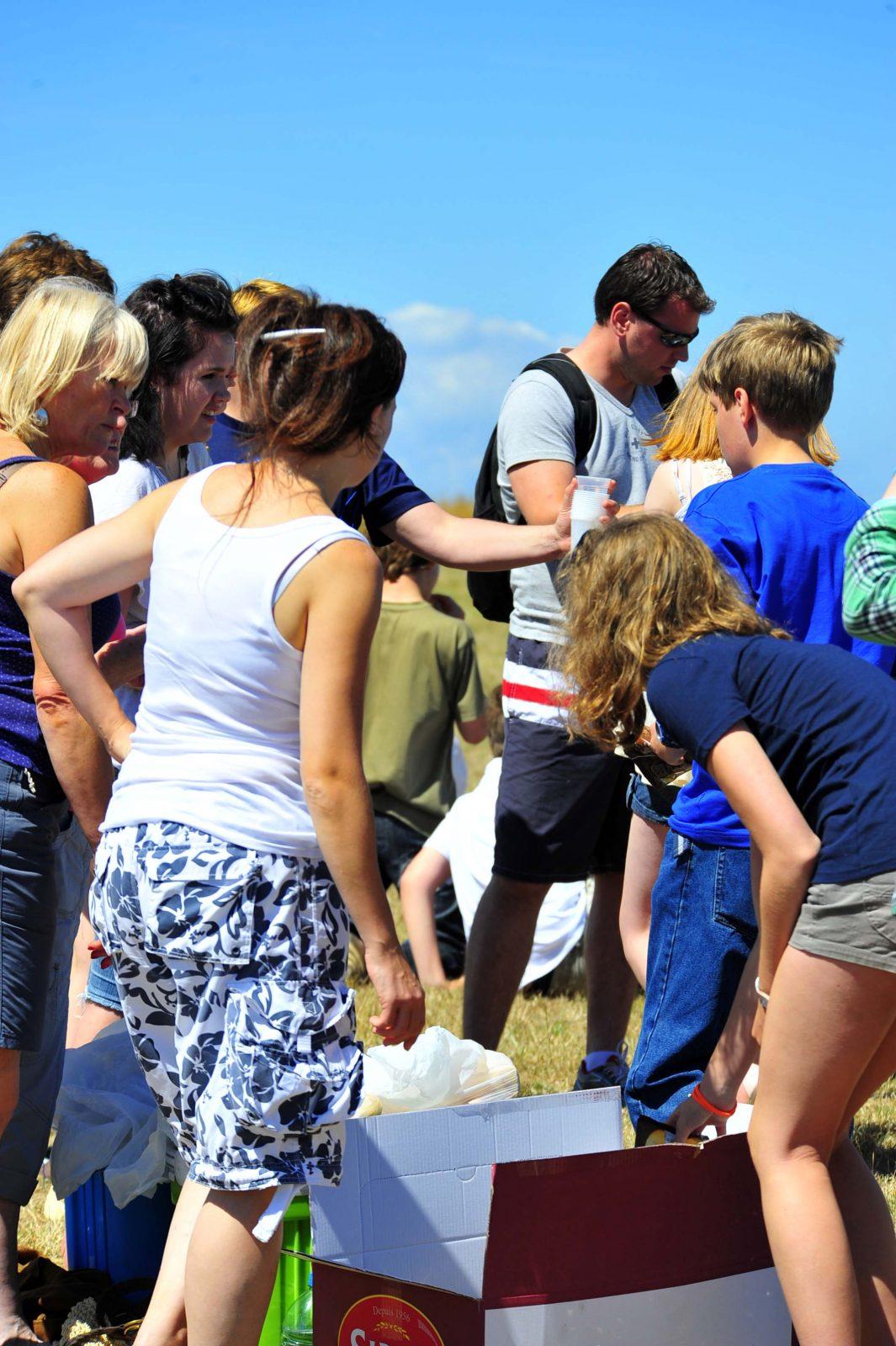 ×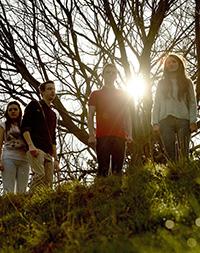 Typical accommodation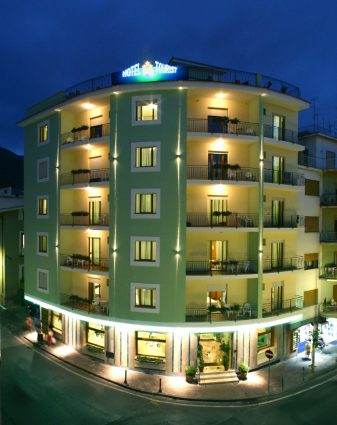 Hotel Tourist ★★★
See on map
Why groups like it:
Near the old town centre, station and tourist port
Easy access to the Island of Capri, Pompeii and Herculaneum
Friendly and helpful staff
Facilities:
Swimming pool (seasonal opening)
Private bathrooms
Air conditioning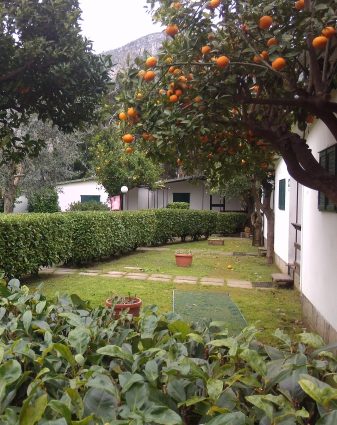 Villaggio Turistico Costa Alta
See on map
Why groups like it:
The beach and in the city centre can be reached by public transport
Students are accommodated in excellent bungalows in a holiday village
Perfectly located a short distance from Pompeii and Herculaneum by train
Facilities:
Swimming pool (seasonal opening)
Free breakfast
Private bathrooms
Geography learning outcomes
Subject focus
Students can:
Study volcanic hazards, including ash flow, lava flow and gaseous emissions
Study plate tectonics, geology and continental drift, bradyseismic uplift and subsidence
Study geothermal activity and tourism
Study Mediterranean agricultural methods and lifestyle
Learn about archaeology, excavations and Roman history
Study local tourism and sustainability issues
Undertake a case study: 'Why do people live near volcanoes'?
Student Outcomes
Students will have had an opportunity to:
Experience a still active volcano by walking up it
Understand the impact of life in the shadow of an active volcano (Pompeii and Herculaneum)
Understand local communities and the reasons they choose to live in a hazardous landscape
Evaluate the effects of tourism on the local community and landscape
Carry out field research in a spectacular setting
---
Book your Bay of Naples trip with us and receive a FREE educational pack
Containing resources to help support geography curriculum goals, these worksheets focus on areas tailored to your trip. Covering a range of topics, including natural hazards, coasts, sustainability, tourism, economic and urban geography, your students will be able to extend their understanding against a backdrop that allows for exploration and investigative enquiry.
The worksheets, combined with working in line with the GCSE scope of study, are designed to support progression from key stage 3 national curriculum requirements to future study into A level.
Worksheets available:
Naples
Sorrento
Herculaneum
Pompeii
Vesuvius
Campi Flegrei
Amalfi
Capri
Contact us now to book