Geography School Trip To The Bay Of Naples
Geography students will get to study life in the shadow of Vesuvius, view volcanic and coastal features, think about tourism and it's effect on settlement development.
Highlights
01
Walk up the majestic Mount Vesuvius
02
Explore the Roman city of Pompeii
03
Spectacular coastline views on the Amalfi Drive
04
Study the natural beauty of Capri Island
Price
Typically
£448
Price per student
Based on a 3 night tour for 30 students, travelling March 2019
Schools - Bay of Naples - Bay of Naples
Our top three excursions were Vesuvius, Solfatara and Capri. The students found walking up Vesuvius and the hiring of a guide to venture up the crater the most inspiring.
Samuel Whitbread Academy
Suggested itinerary
Flight to Italy – about 2.5-3 hours
Coach transfer to your accommodation
Evening meal
Breakfast and packed lunch
Visit the ruined Roman city of Pompeii
Ascend Mount Vesuvius
Evening meal
Breakfast and packed lunch
Coach trip along the spectacular Amalfi Drive
Fieldwork in Sorrento
Evening meal
Breakfast and packed lunch
Flight times permitting, travel to the airport via the Phlegrean Fields, and see volcanic activity at Solfatara and the effects of bradyseism
Connect with your return flight to the UK
What's included*
Return flights UK to Italy
Assistance of a local representative
1 teacher place for every 10 students
Typical accommodation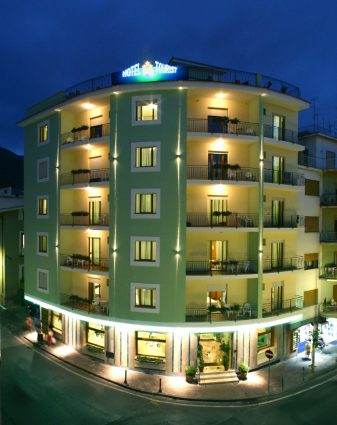 Hotel Tourist ★★★
See on map
Why groups like it:
Near the old town centre, station and tourist port
Easy access to the Island of Capri, Pompeii and Herculaneum
Friendly and helpful staff
Facilities:
Swimming pool (seasonal opening)
Private bathrooms
Air conditioning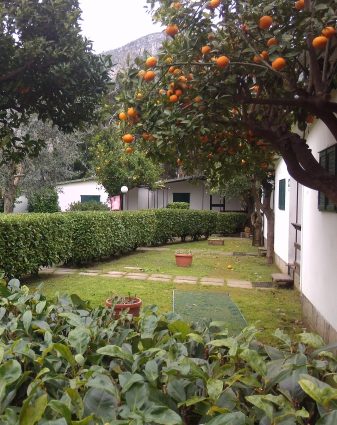 Villaggio Turistico Costa Alta
See on map
Why groups like it:
The beach and in the city centre can be reached by public transport
Students are accommodated in excellent bungalows in a holiday village
Perfectly located a short distance from Pompeii and Herculaneum by train
Facilities:
Swimming pool (seasonal opening)
Free breakfast
Private bathrooms
Geography learning outcomes
Subject focus
Students can:
Study volcanic hazards, including ash flow, lava flow and gaseous emissions
Study plate tectonics, geology and continental drift, bradyseismic uplift and subsidence
Study geothermal activity and tourism
Study Mediterranean agricultural methods and lifestyle
Learn about archaeology, excavations and Roman history
Study local tourism and sustainability issues
Undertake a case study: 'Why do people live near volcanoes'?
Student Outcomes
Students will have had an opportunity to:
Experience a still active volcano by walking up it
Understand the impact of life in the shadow of an active volcano (Pompeii and Herculaneum)
Understand local communities and the reasons they choose to live in a hazardous landscape
Evaluate the effects of tourism on the local community and landscape
Carry out field research in a spectacular setting
---
Book your Bay of Naples trip with us and receive a FREE educational pack
Containing resources to help support geography curriculum goals, these worksheets focus on areas tailored to your trip. Covering a range of topics, including natural hazards, coasts, sustainability, tourism, economic and urban geography, your students will be able to extend their understanding against a backdrop that allows for exploration and investigative enquiry.
The worksheets, combined with working in line with the GCSE scope of study, are designed to support progression from key stage 3 national curriculum requirements to future study into A level.
Worksheets available:
Naples
Sorrento
Herculaneum
Pompeii
Vesuvius
Campi Flegrei
Amalfi
Capri
Contact us now to book