Seeing something new, experiencing something different; this is what teachers strive to provide for their students every day in school.
The wide range of excursions, tours and educational visits across Vietnam have long allowed teachers to expose their students to huge amounts of tangible history and culture while providing uncompromising insight into politics and human nature.
Vietnam is truly unique in that it's tragic history is mere decades ago and the effects of the Vietnam war are still seen and felt in so many painful ways by the landscape and by it's people.
We've gathered just four of the must-see visits for your young learners that we feel are worth flagging. While Vietnam may appear a little further away than the historical beaches of Normandy, the educational rewards remain just as invaluable, while the overall outcomes may arguably be even greater and hugely affecting.
War Remnants Museum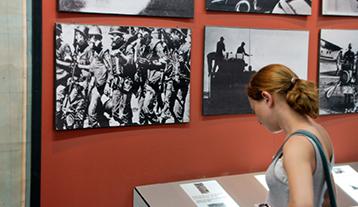 A truly moving experience for all who visit the War Remnants Museum, students will be able to gain an unrestricted view of the impact of U.S. military action on the land and its people.
Located in Ho Chi Minh City, the War Remnants Museum is home to numerous examples of U.S. armored vehicles, artillery pieces and infantry weapons. Students will have a chance to view an eye-opening account of the effects U.S. and allied explosives had on communities. As well as this, they'll also an insight into the notorious French and South Vietnamese prisons on Phu Quoc and Con Son Islands. Tying together a detailed account of the events throughout the Vietnam War with the human costs suffered, the War Remnants Museum is not only somewhere that should be visited but needs to be seen.
The museum represents a stark example of the lasting effects of war and the scars that remain.
Cu Chi Tunnels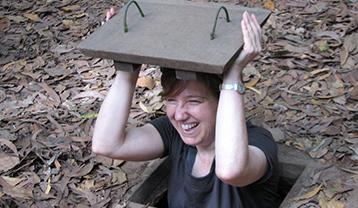 Enter another world in the Cu Chi Tunnels as students experience life underground.
Waiting for the U.S. forces, the Viet Cong would hide out in the complex network of tunnels having to contend with extremely confined spaces. Using the tunnels, the Viet Cong took guerrilla war tactics by mounting small surprise attacks and using traps and landmines to cut off patrols.
Students will have the opportunity to gain a sense of the various emotions felt in the tight spaces while placing into perspective the scale of the war on communities. Serving as a communications channel, supply route plus food and weapons caches, students can explore the Cu Chi Tunnels with a guide.
Reunification Palace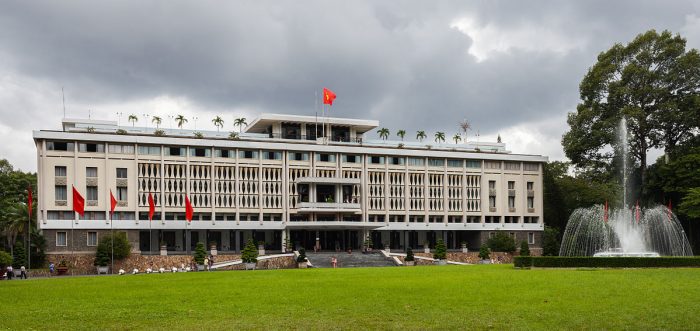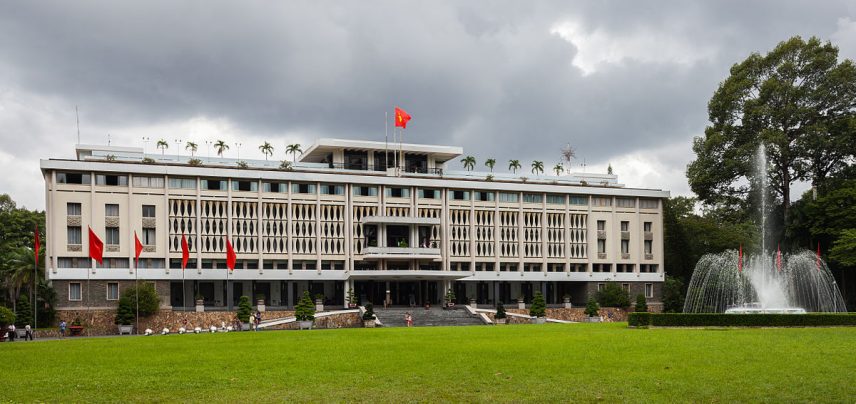 Reunification Palace, also known as Independence Palace, is steeped in history and stories that will not only capture students' imagination but stimulate inquiry.
Seen a landmark within Ho Chi Minh City, Reunification Palace has taken on many roles since its first inception used as a residence for the French governor of Cochin-China.
School groups will be captured by the drama at Reunification Palace where the city fell in 1975. They'll be able to explore the palace's meeting rooms, living rooms and lounge areas and gain a greater insight into the life led by the South Vietnamese president, Nguyen Van Thieu. The basement provides groups with a chance to explore the telecommunications centre, war room and collection of tunnels.
Halong Bay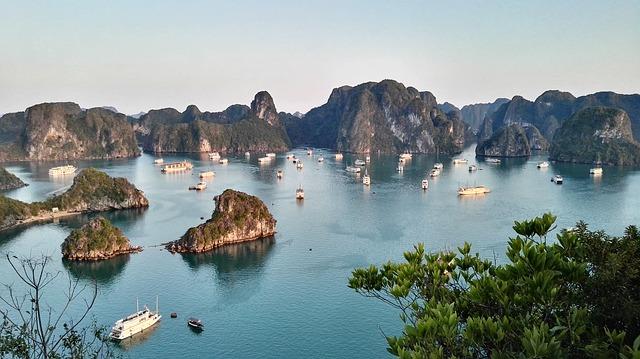 Exploring the bay's islands and grottoes allows students to learn more about the geography and varied landscape of the area.
Beyond the beauty of Halong Bay, students will also be able to consider the impact of tourism on the Vietnamese communities. A cruise around Halong Bay allows students to gain a deeper insight into life for locals in the floating villages and comprehend the importance of Halong Bay in driving travellers towards the northern Vietnam region.
Designated a UNESCO World Heritage site in 1994, the 1,600 islands and islets of Halong Bay gives students a really memorable experience like no other! A breathtaking experience sure to last a lifetime. This visit is bound to stimulate conversation long after your students return to school.
Take a look at our full Vietnam itinerary here. You can work with one of our team members to tailor it for your students specifically.
---