School History Trip To Vietnam
Bursting with colour, life and culture, Vietnam is one of the most captivating and easily navigable of the Southeast Asian countries. With modern historical events still felt in the country, history students will find that they are moved and affected by what they see and learn during their school trip.
Highlights
01
The iconic Hien Luong Bridge
02
Have a go fitting in one of the Cu Chi Tunnel entrances
03
Discover more about the Vietnam War at Quang Tri
04
Witness Reunification Palace
Price
Typically
£1658
Price per student
Based on 9 days and 6 nights for 30 students, travelling March 2023
Schools - Vietnam, History
I cannot recommend Vietnam highly enough – our party of 60 students are still buzzing about this tour a year on! From an overnight cruise around Halong Bay to navigating the stunning backwaters and floating markets of the Mekong Delta – the beauty of this country is surpassed only by the warmth of the locals.
Radyr Comprehensive School
Suggested itinerary
Day

1
Day

2
Day

3
Day

4
Day

5
Day

6
Day

7
Day

8
Day

9
Overnight flight to Vietnam
Flight time 11.40 hours approx.
Arrive in Hanoi
Meet tour guide. Lunch included
Thanh Chuong Viet Palace
Evening meal included. Overnight in Hanoi
Breakfast
Hanoi - Ho Chi Minh Mausoleum complex, Temple of Literature, Hoan Kiem Lake and Ngoc Son Temple.
Transfer to Halong Bay. Lunch included
Overnight by Halong Bay hotel. Evening meal included
Breakfast
4 hour cruise of Halong Bay's islands and grottoes. Lunch included.
Transfer to airport. Flight from Hanoi to Hue. Meet your guide.
Overnight in Hue. Evening meal included.
Breakfast
Demilitiarised Zone (DMZ) including - Dong Ha, Ben Hai River, Hien Luong Bridge, Quang Tri Citadel and Ma Namara
Vinh Moc Tunnels and Khe Sanh. Lunch included
Overnight Hue. Evening meal included
Breakfast
City tour in Hue to visit Hue Capital Citadel, Royal Citadel, Forbidden Citadel and Khai Dinh Tomb. Lunch included
Transfer to Hoian town. Visit the ancient architecture of Hoian.
Overnight Hoian Town. Evening meal included
Breakfast
Transfer to airport for flight to Ho Chi Minh City. Meet guide and transfer to the Cu Chi Tunnels. Lunch included
Transfer back to Ho Chi Minh City.
Overnight Ho Chi Minh City. Evening meal included.
Breakfast
War Museum, Reunification Palace, Notre Dame Cathedral, Old Sai Gon Post Office. Cho lon (China town)
Transfer to the airport. Overnight flight Ho Chi Minh City to UK
What's included*
International and domestic flights costs
Hotel accommodation with daily breakfast
Excursion entrance fees and local guides
Lunches & dinners at local restaurants
24/7 emergency support on tour
1 teacher place for every 10 students
NB: Until 30 June 2021, British Citizen passport holders travelling for tourism can enter Vietnam for up to a maximum of 15 days (inclusive of dates of entry and exit) without a visa.
Recommended excursions
×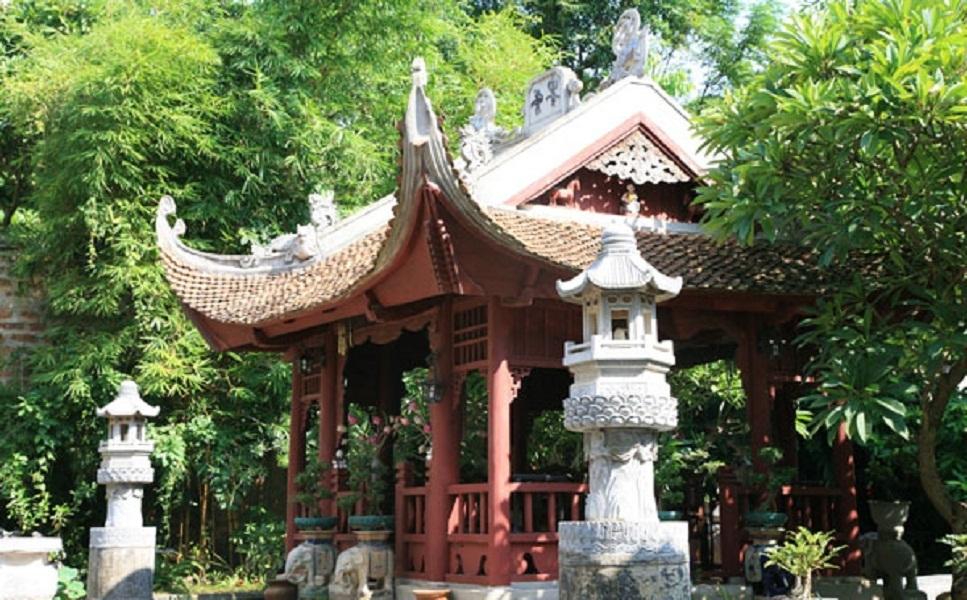 ×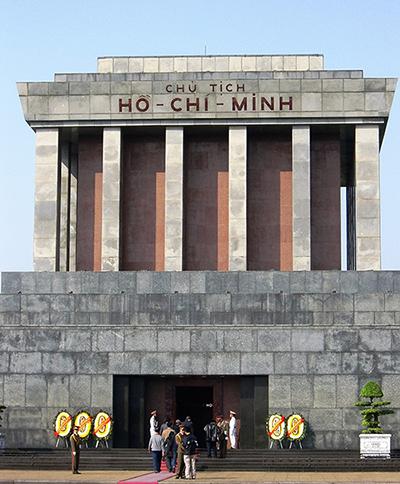 ×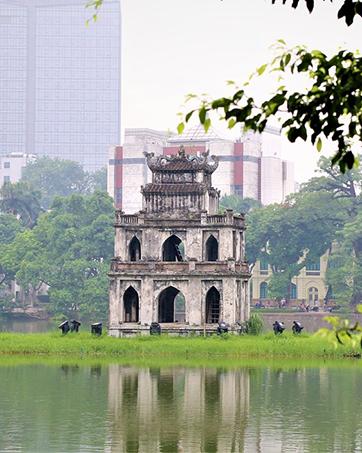 ×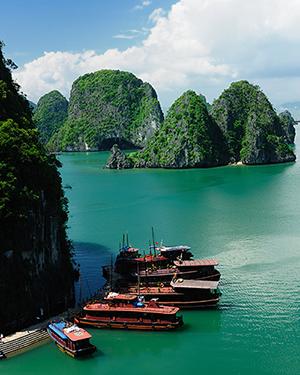 ×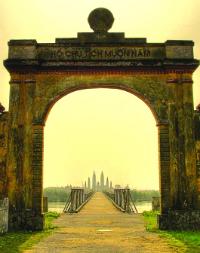 ×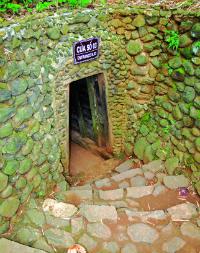 ×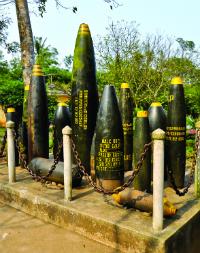 ×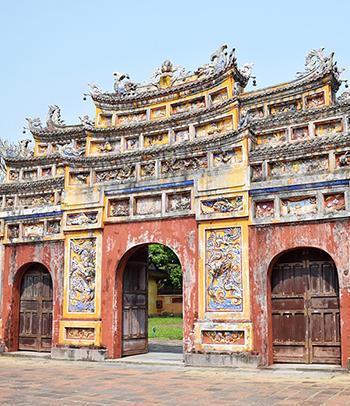 ×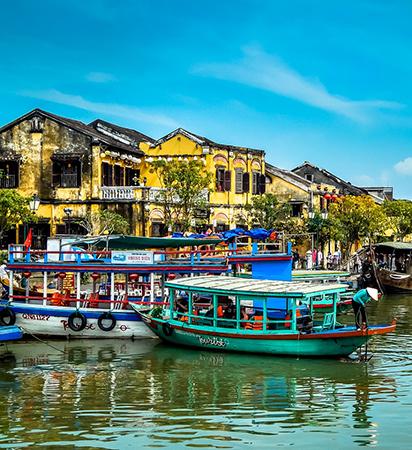 ×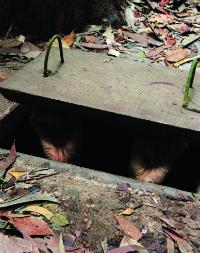 ×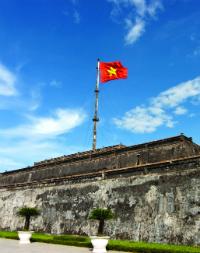 ×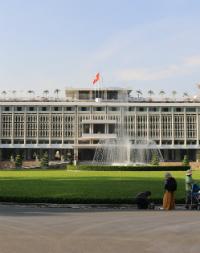 ×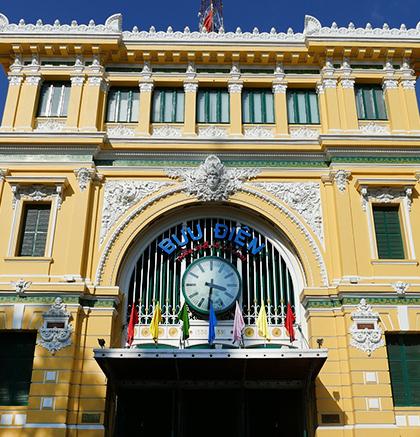 Learning outcomes
Subject focus
Students can:
Develop an understanding of Vietnamese ancient history and how it continues to shape the country's culture today
Learn about the French rule of Indochina and the guerrilla war against the French Imperialist power
Consider the Geneva Agreement of 1954 which divided the country into North and South
Learn about the Domino Effect and why the Americans got involved in the Vietnam war
Explore the impact of war, the past divide and the reunification in 1976
Reflect on the legacy left by the Vietnam War
Student outcomes
Students will have had an opportunity to:
View a wide range of sites that remain in the footprint of Vietnam's history
Explore the captivating Vietnamese architecture and its historical importance
Learn about the factors which brought an end to the Vietnam war
Understand the impact of war on families and the physical divide it created
Identify how the country's past has seen its future shaped by travel and tourism