Cities are typically made iconic through specific landmarks, titles or even sports teams. While cities like Paris and Barcelona are two examples of where this is the case, Brussels arguably stands almost nonchalantly like a younger brother who is confident he doesn't need to boast about the hard work put in to shine brighter than others. No where is this clearer that Belgium's capital as the outstanding architecture, art houses and history has made Brussels a city proud of its past; a past born out from a multicultural mix of Dukes, trade and commerce, and proletariats.
How does this translate for your business studies students? While the former working-class Marolles quarter has turned into a hub of restaurants and shops focused on bespoke interior design, Brussels hasn't sat stagnant as other neighbourhoods in the city evolved. This means students on their college or university tour to Brussels can benefit from gaining an insight into a range of business models without skipping on the Bruxellois character.
The inside track on industries
One of the biggest names in the automotive industry, Audi has come a long way since its historic founding in 1910. The modern-era has brought about change and students can see this clearly at Audi Brussels. The factory has been through a transition with a change in automobile manufacturing.

Known for producing the Audi A1, students will now be able to learn about the development of Audi's e-tron range as they witness a state-of-the-art production line. A film sets the scene for students to learn more about Audi before they are guided through the body shop and assembly line as they develop their understanding as to how the factory can deliver 510 cars a day.
Translating language into learning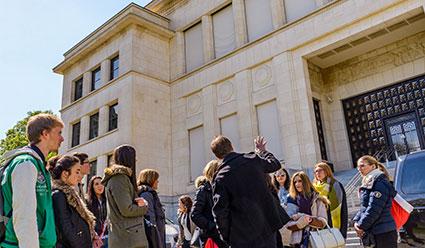 Understanding the mechanics of an internal combustion engine may appear complex but not impossible. Likewise, students of business and economics may be wracking their brains trying to understand the work of the European Central Bank (ECB) and Brussels Central Bank. 
The Museum of the National Bank of Belgium is located in a historic building that goes to highlight the architectural expression of Brussels. Suitably positioned near the European Parliament and European Commission the museum not only supports student groups in translating the work of the ECB but has a substantial collection of coins and notes that form a timeline for students to understand the emergence of currencies through the centuries. With Belgium the de facto capital of the European Union it seems only right students have the chance to explore how the ECB works for its members.
There's something in the water
Belgium is synonymous with gourmet success stories and with opportunities to go behind the scenes to learn more about how businesses produce their liquid gold and gems sent from chocolate heaven it would be rude not to get a taster.
College and university groups can visit the Biercée Distillery and discover the secrets behind the making of the clear fruit brandies and liquors. Tours of the distillery allows students to gain a valuable insight into the production process and the reasons for the distillery's choice of ingredients. Engaging and interactive, the distillery offers an insight into how the business has developed over time with films and tasters available.
Similarly, college and university students can also visit Brewery Cantillon. Students are introduced to a family business where artisan brewers have produced a mysterious beer, Gueuze-Lambic. Why mysterious? Brewed in red copper containers, the beer is the result of spontaneous fermentation by airborne wild yeast. The Brussels Museum of the Gueuze goes to show how craft brewing took place in Brussels during the Industrial Revolution.
Sticking with the culinary theme, business students can visit the Bister Mustard Factory. Like Marmite, some people either hate or love mustard but with a workshop on the manufacturing process students can't help but be engaged in learning about the production of the famous L'Impériale mustard. A family-run business, students can also take part in a question and answer session to learn more about how the Bister Mustard Factory has continued to develop in a challenging business world. There is also an opportunity for students to taste the range of hot sauces and relishes on offer, including Dijon mustard and piccalilli.
Expand your experiences in Brussels
Leading your group on a student tour to Brussels will extend the experiences your students can take on away from the textbooks and class walls. While there are a number of locations suitable for your business studies students to undertake a specific case study, it's important you don't forget to maximise the immediate opportunities present in Brussels that allow students to gain experience interacting with Belgian culture.
Chocolateries are always a popular choice with students and Party Leaders alike. Visit Concept Chocolate or the Zaabär Chocolaterie and Epicier and students will gain an insight not only into why Belgium has such a reputation for fine chocolate but how small businesses have grown through their production methods and packing of their products.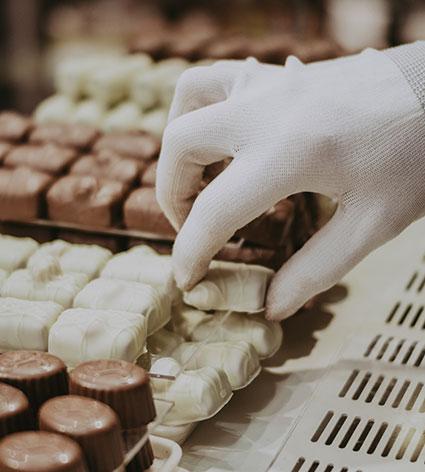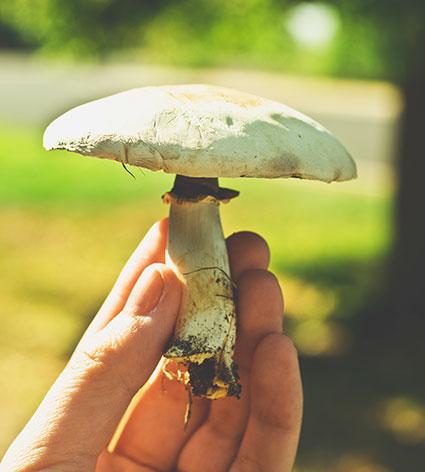 A visit to PermaFungi allows students to learn about how a social cooperative works. Recycling urban waste, the cooperative partners have established partnerships with restaurants and cafes around Brussels to collect coffee grounds as they look to grow organic oyster mushrooms. Through workshops, students can learn about this innovative and environmentally-friendly agricultural technique and ask questions around the idea of social cooperatives.
Don't miss out on visiting the Place du Jeu-de-Balle Flea Market to explore how small antique holdings operate in the city and even have a go at haggling for some treasures of your own. Take advantage of discovering local shops, including BelgoMarkt which works to revitalise the local economy through access to local produce and responsible consumption and Färm shops which are dotted around the city and sell locally sourced and sustainable products manufactured by small famers.
Finally, add a little leisure to your business studies trip to Brussels with a visit to the King Baudouin Stadium which gives students an in-depth look at the state-of-the-art venue home to Belgium's national football team and numerous other sporting events. A tour of the stadium will see students follow the 'Discovery Trail' and take in the changing rooms, control tower and newsroom which provides an array of perspectives and roles required for the smooth operation of events at the stadium.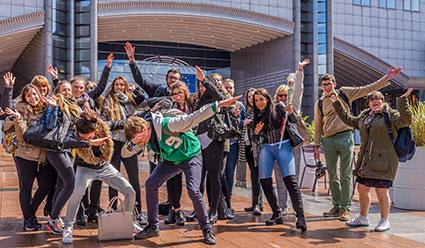 With so much to see, explore and experience in Brussels, your business students will be able to take on a comprehensive tour of Belgium's capital and gain valuable insights into every level of business from the local producers to the global exporters.
To find out more about college and university trips to Brussels or to learn more about how to plan your next educational experience away for your students, contact Helen and the Student Tours team on 01273 265 238 or contact us here.