Travelbound are proud to provide schools with one of the most diverse selection of school trips to the USA.
In addition to the range of options available on both the East and West Coast, schools can now explore our unique offerings across the American Mid-West and the South Atlantic States.
As Group Leaders, teachers have the opportunity to extend learning of a range of topics outside the classroom and develop their students' experiences through visits to interactive and landmark excursions.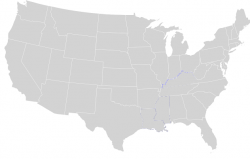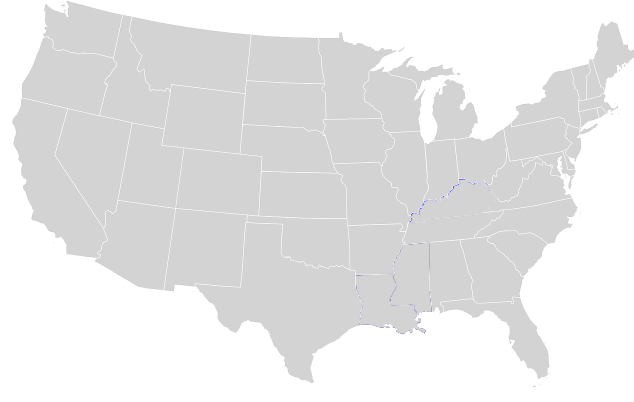 "High level of support on our trip with an extremely friendly, positive, can-do attitude. Trip ran exceptionally smoothly compared to using other travel providers in the past."
Gosforth Academy travelling to the West Coast USA
Why travel to the USA with Travelbound?
Diverse selection of educational experiences in the USA designed around curriculum learning
Delivery of outstanding experiences with dedicated North American specialists on hand every step of the way
Long-standing relationships with USA service providers
Find us on EVOLVE approval system for offsite visits
Backing of the LOtC as Quality Badge holders
Benefit from a seamless booking process with detailed and tailored quotes
EAST COAST USA
School trips to New York
In addition to the traditional landmarks of the Empire State Building, Statue of Liberty boat cruise, Broadway and the poignant 9/11 Museum, there are several alternative experiences ideal for school groups.
Take your students on a Civil Rights tour of the capital of African American culture in Harlem or lead your students on a fascinating street art tour in various districts of the city including Lower Manhattan and Brooklyn. School groups seeking to focus on business studies will be eager to wander the streets of the Financial District and find themselves on the notorious Wall Street. From art, media and performing arts to history and business, tailor your school trip to New York to your chosen learning outcomes.
Standout excursion – Statue Cruises
Students will gain a greater perspective of the importance of New York in the growth of the United States. From Battery Park to the Statue of Liberty and Ellis Island, the Statue Cruise is a hop-on service that allows your school group to stop off at these key locations that stand as symbols of freedom, democracy and the gateway to immigrants seeking the American Dream.
School trips to Washington, DC
Inevitably, history is closely tied to political life in the capital providing students with an insightful peak into U.S. governance on a tour of the U.S. Capitol building a popular choice with school groups. Don't miss out on a visit to the International Spy Museum which provides an interactive and unique look at intelligence and espionage.
Standout excursion – The Smithsonian Institution
The Smithsonian Institution alone offers a collection of 19 artefact-filled museums documenting everything from natural history to space and art to African American culture.
School trips to Boston
In every practical sense, Boston is the oldest city in the USA where it seems you can't go one block without literally stepping into an historic site. The Freedom Trail meanders through the city and is a great opportunity to start a conversation around America's Revolution.
Standout excursion – Fenway Park
Fenway Park stands as a symbol of Boston which extends beyond the sport of baseball. Students can take a tour of this historic stadium and learn how this famous club brings together this passionate city under the Red Sox Nation.
School trips to Philadelphia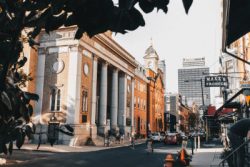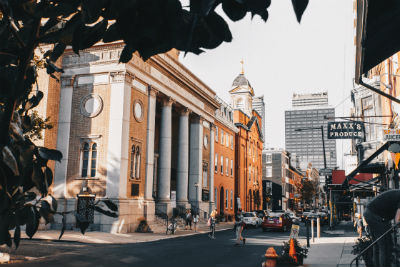 Philly gives school groups a big city experience while still holding onto its historic small-town charm. Run the steps like Rocky at the city's Museum of Art, explore the work of Rodin, and see the Liberty Bell as the 'City of Brotherly Love' that offers excellent cross-curricular options.
Standout excursion – Independence Hall
Seen as the birthplace of America, the UNESCO World Heritage Site of Independence Hall gives school groups the opportunity to step inside the Assembly Room where the Declaration of Independence and the U.S. Constitution were signed.
AMERICAN MID-WEST
School trips to Chicago
Enjoy a little bit of everything that makes a school trip great – from architectural river cruises and theatre shows, to world-class museums and cultural quarter tours. A culture built on architecture, food and sport, the Windy City is the ideal cross-curricular experience that can be tailored to your specific outcomes.
Standout excursion – Field Museum
Browse the largest collection of impressionist work outside of Paris at the Art Institute of Chicago and meet "Maximo" – a cast of the largest dinosaur ever unearthed – in the city's Field Museum.
SOUTH ATLANTIC STATES
School trips to Alabama
Alabama allows school groups to dive in the history of the American Civil Rights Movement. In the state where Martin Luther King Jr. made waves in advancing the cause of civil rights, students will be able to piece together key events with locations, including the Edmund Pettus Bridge in Selma – a significant point in the passing of the Voting Rights Bill, 1965.
Standout excursion – Civil Rights Memorial and Memorial Center, Montgomery
Honouring 40 individuals who died between 1954 and 1968 in the struggle for racial equality, the memorial and exhibits document the key events the Civil Rights Movement faced in Montgomery. This gives students an excellent opportunity to open up a discussion on the widespread efforts across localities while reflecting on stories of the martyrs.
School trips to Huntsville Space Center
Stimulate an interest in STEM or build on GCSE choices with practical experience and fun team-building activities. Best of all, teachers can get involved as much as the kids! This trip can include additional Atlanta activities, including a visit to the World of Coca-Cola Museum. Alternatively, this tour can be fully combined with an Alabama history and civil rights experience.
Standout excursion – Huntsville Space Center
Feed off the passion for all things cosmic with the hugely impressive Huntsville Space Center. With an archive that includes rockets, achievements and artefacts from American space exploration, students can engage in a range of educational STEM programmes.
School trips to Memphis & Nashville
Take a unique tour focusing on Tennessee's twin cities of music. Alongside an in-depth view on the history of the blues and – of course – country and western, both Memphis and Nashville offer a wider insight into U.S. history as a whole.
Standout excursion – National Civil Rights Museum
A highly informative stop is the National Civil Rights Museum which consists of a complex of museums and historic buildings, with many opportunities for both educational and personal development.
School trips to New Orleans
New Orleans is a city that reminds every one of the joys and fun in life. Students will be able to dive into this melting pot of Caribbean, African and European influences which is seen through food, music and festivals. The city emits a vibrant culture but refuses to lose touch with a controversial and painful history.
School groups can take a tour of plantation homes and learn about all who passed through. On a visit to the Ninth Ward, students will learn of the destruction left by Hurricane Katrina and how communities pulled together.
Standout excursion – Mardi Gras World
Don't miss out on the colourful world of Mardi Gras with a visit to the Blaine Kern Studios to see the people who work on creating floats and sculptures for this world-famous carnival.
School trips to Florida
The sunshine state of Florida is a hub of attractions and entertainment with Orlando sat at its very core. While there are plenty of opportunities for students to enjoy the exhilarating rides of Universal Studios and Disney World, Group Leaders can look to enhance their students' STEM experiences by exploring the Orlando Science Center.
The interactive experiences available allow students to discover artificial intelligence, indigenous plants and animals, physics and engineering, incredible fossil replicas, plus the effects of climatic change.
Standout excursion – Kennedy Space Center
NASA's launch headquarters gives students an extraordinarily unique look into the USA's programme that seeks to explore and understand the universe. Tour the launch pads, vehicle assembly buildings and the Apollo Saturn V Center where school groups will be able to get up close with historic spacecraft and exhibits.
WEST COAST USA
School trips to San Francisco
The Bay Area may be seen to be home to a strong bohemian scene, but it is the hub of technological innovation that will hold your students' interest. Take on a guided tour of Silicon Valley and head to the Computer History Museum to explore the pioneers of computer technology, including Apple and Google, and visit the NASA Ames Visitor Center to learn more about the agency's research.
Standout excursion – Exploratorium
Students and teachers alike will love the Exploratorium! Providing inquiry-based experiences, this museum of science, art and human perception gives school groups highly interactive exhibits and workshops that feeds curiosity.
School trips to Los Angeles
LA isn't the West Coast's answer to New York, it stands on its own as a city that offers more than the glitz and glamour of Hollywood to media students or the largest art museum in the Western United States (LACMA) to art and design students.
Science, geography and performing arts are all covered as are California's world-renowned theme parks which simply sit as cherries on the top of one of the greatest school trip destinations.
Standout excursion – Universal Studios, LA
It's not every day you get to go behind the scenes of some of the biggest productions to have come out of Hollywood. Find out how special effects are created and used for iconic films, including Jaws and the Fast and the Furious.
School trips to Las Vegas
Las Vegas is certainly a feast for the eyes with the desert city offering unmatched entertainment options. Step outside of the neon lights lighting up Nevada and geography students will take part in some outstanding learning experiences which sees them visit one of the most well-known natural formations in the world, the Grand Canyon; the diverse Mojave National Preserve; and Death Valley National Park.
Standout excursion – The Grand Canyon
From your base in Las Vegas, school groups can travel out to the Grand Canyon. A sight that needs to be seen to believed, this natural formation is vast! Students will learn about how the Colorado River and Colorado Plateau have come to create one of America's most famous natural landmarks.