Geography School Trip To Costa Rica
From the forested slopes of its volcanoes to the coral reefs found on both coasts, students will soon learn that Costa Rica is one of the most biologically diverse nations in the world.
Highlights
01
Discover more about the turtles' natural habitat
02
Visit the snorkelers' dreamland of Cahuita
03
Trek into the Arenal National Park
04
See the colourful city of San José
Price
Typically
£2064
Price per student
Based on a 8 night tour for 30 students, travelling October 2023
Schools - London - Generic
The trip was incredibly well planned, and easy to lead. The staff are really helpful and kind and are quick to act on any queries or problems that arise.
St Ivo School
Suggested itinerary
Day

1
Day

2
Day

3
Day

4
Day

5
Day

6
Day

7
Day

8
Day

9
Day

10
Fly from the UK to Costa Rica
Explore the bustling city of San José (flight time permitting)
Evening meal
Breakfast
Travel to the coastal turtle volunteer project
Evening meal
Breakfast
Continue with your group's Turtle Project and learn more about the turtles' natural habitat
Evening meal
Breakfast
Complete your hands-on Turtle Project
Evening meal
Breakfast
Depart for Cahuita
Explore the marine life in the various aquatic forests
Evening meal
Breakfast
Explore the flourishing brain coral and discover the tropical fish of Cahuita
Evening meal
Breakfast
Depart for the rural area of La Fortuna
Visit the Arenal volcano and hot springs
Evening meal
Breakfast
Enjoy a rainforest canopy tour with professional guides
Transfer back to San José
Evening meal
Breakfast
Visit a local school (flight time permitting)
Transfer to the airport
Pick up your return flight to the UK
What's included
Return flights UK to San José
1 teacher place for every 10 students
24/7 assistance while on trip
Transportation for the featured programme
Recommended excursions
×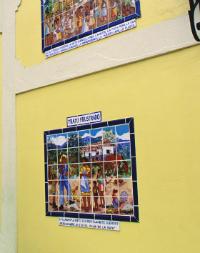 ×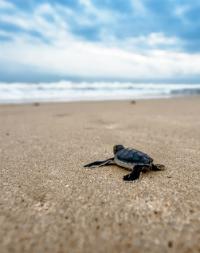 ×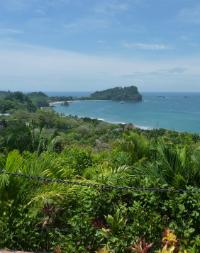 ×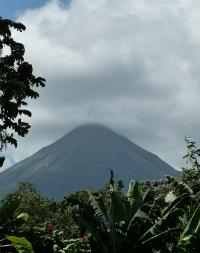 Learning outcomes
Subject focus
Students can:
Discover more about the turtles' natural habitat
Identify the role of communities in undertaking a conservation project
Explore the effects of plate tectonics
Explore the many species of fish that inhabit a coral reef
Observe geographical phenomena, both human and physical, at first hand
Carry out case studies and projects of the local area and ecosystems
Student outcomes
Students will have had an opportunity to:
Study the actions taken by groups to preserve the turtles' natural habitat
Understand the role of nocturnal beach patrols and additional projects in the conservation of turtles
Study the management of tectonic hazards
Study the flourishing brain coral and brightly coloured tropical fish that live in an ecosystem
Explain the rise of ecotourism
Develop relevant fieldwork and geographical enquiry skills