Music & Concert Tour To Disneyland Paris
Music tours to Disneyland Paris offer a chance to enjoy the magic of the park and be part of the entertainment.
Highlights
01
Become a Disney performer for the day
02
Five themed wonderlands in Disneyland® Park
03
Film and animation secrets at Disney Studios
04
Vocal Workshop at Disneyland Paris
Price
Typically
£287
Price per student
Based on a 3 day, 2 night tour for 40 students
Music Performance-Disneyland Paris-Music
The tour was exceptional and Travelbound have been outstanding
Royal Holloway University
Suggested itinerary
Travel to Disneyland Paris
Meal at Planet Hollywood
Disneyland Paris Park with an early-morning workshop
Time in the Park
Afternoon performance as part of the Disney Performing Arts Programme
Firework display
Depart for UK, stopping at Arras to visit the Grande Place
Arrive home
What's included*
Travel by Full Specification Coach
Accommodation in hotel on half board
Organisation of 1 performance in Disneyland
Recommended excursions
The main park of Disneyland® Paris, the action is spread out across five different themed lands. There's more than 40 rides and attractions including Space Mountain, the Buzz Lightyear Laser Blast® and Pirates of the Caribbean, along with spectacular parades and shows.
Tip: Use the free fast pass service to cut down on queuing times – available for most popular attractions.
Full day
See on map
02
Walt Disney Studios Park
This theme park uncovers the magical worlds of cinema and television. Students can explore four studio lots, from animation at Toon Studio to car stunts at Backlot, Hollywood blockbusters at Frontlot, plus the secrets of film sets and costumes at Production Courtyard®. High-octane rides include The Twilight Zone Tower of Terror and Crush's Coaster. Photo © Disney.
Full day
See on map
03
Planet Hollywood, Disneyland® Paris
Join the movie crowd at Planet Hollywood – the place where the film is the king and the burgers are the stars. Climb the stairway of this world-famous restaurant and you'll discover an exceptional collection of costumes and props from countless famous movies. The menu includes a wide range of salads, sandwiches, burgers, pasta, fish and meat.
1.5 hours
See on map
×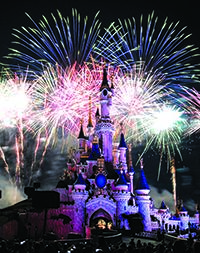 ×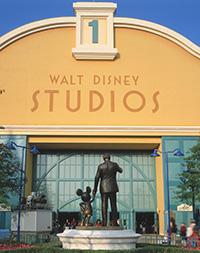 ×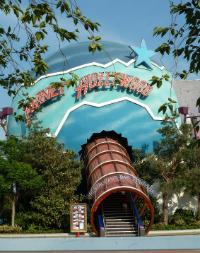 Performance venues
Disneyland Paris Performance
The Disney Performing Arts Programme offers unforgettable performance opportunities to amateur groups, with the aim of giving participants a glimpse into Disney's professional world of entertainment by offering them the unique experience of becoming a "Disney" performer for the day!

Vocal Workshop at Disneyland Paris
Preliminary warm up exercises will embrace posture, breath control, diction and voice production and secure a solid technical foundation for the rest of the workshop. This will be followed by stylistic analysis and interpretation of up to four-part vocal material drawn from the Disney classics.

Musical Theatre Workshop
The workshop will commence with a vocal warm-up followed by the study of a chosen song. A dance warm-up and choreographed combination will follow. Vocals and choreography will later be integrated into a simple staging to create a musical theatre ensemble.

Dance Workshop at Disneyland Paris
Depending on the group's level of experience, students can learn a dance number choreographed to either one of Disney's Classic songs or a simplified version of a choreographed dance number from one of the Disney shows.
Typical accommodation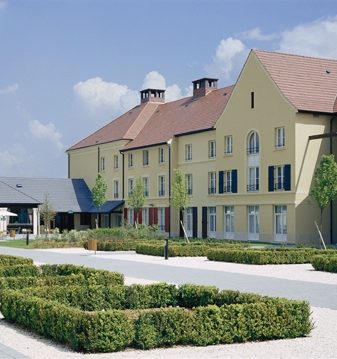 Campanile Marne-la-Vallée ★★★
See on map
Why groups like it:
Modern hotel situated in Magny le Hongre
3km from the parks and village of Disneyland Resort Paris – linked by a free shuttle bus
Disney shop on site
Facilities:
Hairdryer in room and air-conditioning
Flat screen television with international channels and free Wi-Fi
All you can eat buffet dinner