Music Tour to Dresden
Visit the city where Bach, Schumann, Wagner, Grieg and Mahler all lived and made music.
Highlights
01
Singing in the Frauenkirche
02
Performing on the "Butterfly Stage" in Bad Lausick
03
Visiting Richard Wagner's house in Graupa
04
Attending a performance at the Semperoper Dresden
Price
Typically
£479
Price per student
Based on a 7 day, 4 night tour for 40 students
Music Performance-Generic-Music
I was able to have a big hand in the planning and suggest things to do which made the trip fit our needs perfectly
Sutton Valence School
Suggested itinerary
Day

1
Day

2
Day

3
Day

4
Day

5
Day

6
Day

7
Depart the UK and travel to Dresden
Arrival at your accommodation. Evening meal included
Breakfast
River Cruise on the Elbe
Sing in the Frauenkirche
Visit Dresden Fortress
Evening meal included
Attend an Opera at the Semperoper
Breakfast
Visit Colditz
Afternoon performance on the butterfly stage in Bad Lausick
Evening meal included
Breakfast
Visit Meissen
Afternoon visit to Moritzburg Castle and performance
Evening meal included
Morning at leisure
Afternoon departure for your inbound journey
What's included*
1 teacher place for every 8 students
*Excursion fees may not be included in this tour – please contact us to learn more.
Recommended excursions
×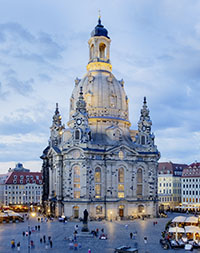 ×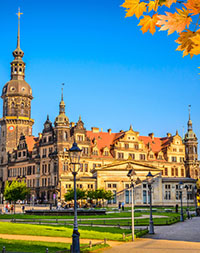 ×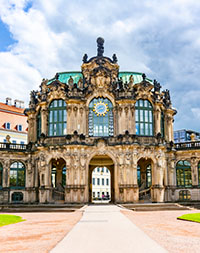 ×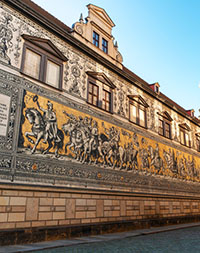 ×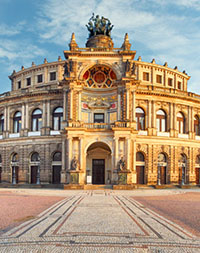 ×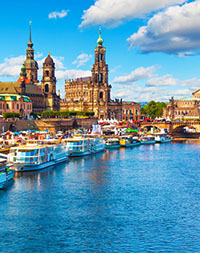 ×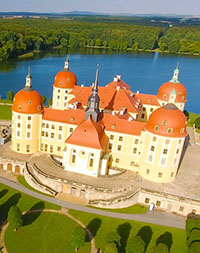 ×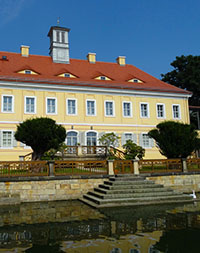 ×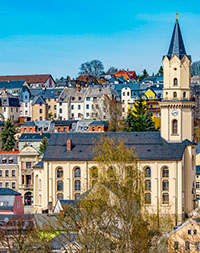 ×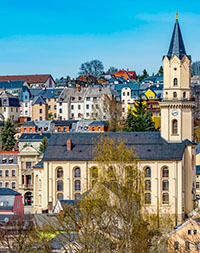 ×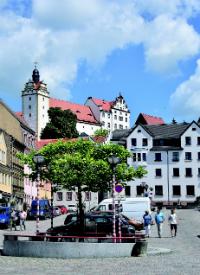 ×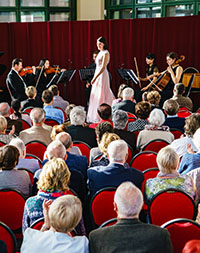 Convert venues

Annenkirche
Like so many other buildings in the city, the Annenkirche was destroyed during WW2 and rebuilt in recent years. Now the church is home to a variety of concerts and other events covering a broad range of genres, from classical to soulful jazz.

Dreikönigskirche
The Dreikönigskirche church is located in the Baroque quarter of Dresden and was built between 1732 and 1739. Destroyed during WWII, it was rebuilt with a modern event centre that offers concerts and exhibitions. Performances take place on weekdays for 30 minutes and full-length concerts on weekends

Frauenkirche
Choirs are invited to sing for 3 minutes in front of the main altar. A sacred repertoire is expected.

Schloß Moritzburg
The Castle is home to many events and performances throughout the year. The annual Chamber Music Festival takes place in the summer on its northern terraces and attracts world-class musicians. Visiting groups can perform in the gardens, in the chapel or in one of the historic rooms of the castle.

Spa Towns
Spa towns in Saxony such as Bad Lausick, Bad Schandau and Kreischa are keen to host performances from visiting groups from Spring to Autumn. Venues range from purpose-built bandstands in local parks to historic halls and gardens. These concerts are well advertised locally and attract good audiences.
Typical accommodation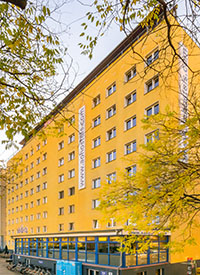 A&O Dresden Hauptbanhof Youth Hostel
See on map
Why we like it for student groups:
Specialist youth accommodation
400 metres from Dresden train station and a short walk from the Old Town
Modern, vibrant and colourful accommodations
Facilities:
Multi-bedded rooms for up to 6 students with private bathrooms, and free wifi in all bedrooms and in public areas
Recreational area with table football, table tennis and computer games consoles
Cafeteria-style restaurant and sky bar with views over Dresden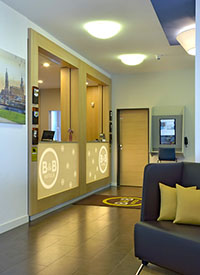 B&B Hotel Dresden ★★
See on map
Why we like it for student groups:
Minutes from the Old Town
Modern, convenient and functional property
2-star hotel
Facilities:
Ensuite rooms for up to 4 students and air conditioning
Breakfast room
Free wifi and on-site parking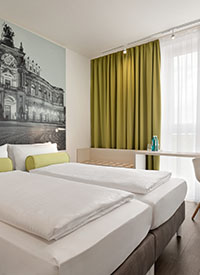 Hotel Super 8 by Wyndham ★★★
See on map
Why we like it for student groups:
Modern and smart hotel
Across the River Elbe with great views of the Old Town
3-star hotel
Facilities:
Modern and comfortable rooms for up to 3 students with air conditioning
Breakfast room
Free wifi and on-site parking