Classics School Trip To The Bay of Naples
The fascinating archaeological sites of the Bay of Naples, including Pompeii and Herculaneum, offer classics students a unique insight into Roman daily life when they visit with their school group!
Highlights
01
Take the ferry from Sorrento to Capri Island
02
Discover the relics of the past in Pompeii and Herculaneum
03
Visit the volcanic region of Pozzuoli
04
Take a breathtaking trip along the Amalfi drive
Price
Typically
£502
Price per student
Based on a 3 night tour for 30 students, travelling March 2023
Schools - Italy - Generic
The trip that we went on was fantastic and very well organised.
Glyn School
Suggested itinerary
Flight to Italy, 2-3 hours
Coach transfer
Evening meal
Breakfast and packed lunch
Visit Pompeii
Mount Vesuvius
Evening meal
Breakfast and packed lunch
Visit Herculaneum
Villa Poppaea at Oplontis
Evening meal
Breakfast and packed lunch
Visit Cuma and Pozzuoli (flight time permitting)
Connect with return flight to the UK
What's included*
Return flights UK to Italy
Assistance of a local representative
Recommended excursions
When Mount Vesuvius erupted in 79AD, the city of Herculaneum was engulfed in an avalanche of mud that preserved the buildings and streets. The excavated city today can be explored on foot, giving students a fine example of Roman lifestyles and architecture.
Tip: Herculaneum is a lot less busy than the more famous Pompeii.
Half day
See on map
Probably the most famous archaeological site in Italy, Pompeii is located just 25km away from Naples. Life in this rich and prosperous city was dramatically and brusquely interrupted in 79AD when Vesuvius erupted and totally buried it. A visit to the excavations gives students a pretty good idea of what life must have been like here two thousand years ago.
Full day or half day
See on map
A hike up to the crater of this famous active volcano provides splendid views and a fresh perspective on the landscape. The whole Vesuvian area was turned into a national park in 1995. Your group can discuss the disastrous eruption of 79AD, which destroyed Pompeii, Herculaneum and Stabiae.
Half day
See on map
A ferry trip from Sorrento to the Island of Capri gives students a great opportunity to observe the geography of the coastline from a different perspective. The island is famed for its lemon groves, natural beauty and expensive boutiques. Highlights include the Villa San Michelle and the chair lift to the summit of the island.
Full day
See on map
The Amalfi coastline is listed as a UNESCO world heritage site, with rugged cliff tops adorned with lemon groves, vineyards and winding roads that cut through picturesque villages and small towns such as Ravello, Amalfi and Furore. This is a magnificent setting with views of the sea and fine examples of architecture, geography and historical monuments.
Full day
See on map
06
Guided Glass Bottom Boat Trip in Baia
Baia was an important Imperial coastal resort in Roman times. It was here that Caligula built a villa & Nero murdered his Mother Agrippina. Seismic activity caused the land to sink beneath the sea submerging parts of the ancient Imperial city. Take a guided trip on a glass bottom boat to see the ruins which are now a marine archaeological park. The boat trip is available from March to early November weather depending.
Half a day
See on map
Descend 40m below the streets of Naples into a subterranean world of quarries and tunnels dating back 2,400 years. The caverns and passageways not only provided building stone for the city but have also been used as an aqueduct and cisterns, Roman access passageways and most recently provided shelter during WWII. The visit also includes the ruins of a Greco-Roman theatre where the Emperor Nero once performed.
Half day
See on map
This seaside villa is believed to have been owned by the Emperor Nero, and used by his second wife, Poppaea Sabina. It houses some of the best preserved Roman frescoes in the world. Examining these beautiful examples of Roman design, your students will gain an insight into the drastic contrast between the lives of the rich and the slaves of Roman society. Photo © Ho Visto Nina Volare.
2 hours
See on map
9
Naples National Archaeological Museum
This museum houses some of the most spectacular finds from Pompeii and Herculaneum and exhibits fine examples of Greek sculpture as well as an outstanding collection of ancient Egyptian Art. Among its many masterpieces are the Hellenistic statue of Flora the Diana of Ephesus and the Farnese Bull that dates back to 200BC and was restored by Michelangelo.
Half day
See on map
The ancient city of Paestum was founded around 600BC by Greek colonists, and its remains were discovered in the 1700s when Charles III of Bourbon ordered a road to be built between Campania and Calabria. Today, this archaeological park has some fine examples of ancient Greek architecture including temples, amphitheatres and other public buildings.
Full day
See on map
11
Museo Archeologico Virtuale
Located close to the ruined city of Herculaneum, this multi-sensory experience recreates a vision of the region before the eruption of Vesuvius in AD 75. Through technology including 3D reconstruction, holograms, synchronized multi-projections and hypersonic sound, the sites of Pompeii, Herculaneum, Baia, Stabiae and Capri are brought to life. This visit can be combined with Herculaneum or Mount Vesuvius.
2 - 3 hours
See on map
12
Virtual Reality Experience at Pompeii
Enhance your students experience at Pompeii and see the ancient city in a new and exciting way. At key points of interest put on your Virtual Reality headset and travel back 2,000 years in time. The streets, temples, theatres, markets, shops and houses come to life before your eyes in 3D and in 360°. The visit will be accompanied by tour assistants to help with the equipment. It is also possible to add a qualified guide.
2 hours
13
Cuma Archaelogical Park
This is the oldest Greek settlement on mainland Italy known as Magna Graecia and was founded in the 8th or 9th century BC. Excavations in the early 20th century unveiled ancient crypts, tunnels and caves. The ruins abound with Greek mythology including Virgil's tale that it was here the Cumaean Sibyl directed Aeneas to Hades. The Temple of Apollo is built on the site where Daedalus is said to have flown in Italy escaping King Minos in Crete. At the top of the ancient acropolis are the ruins of the Temple of Jupiter.
2 hours
See on map
14
Flavian Amphitheater Pozzuoli
This is the third largest amphitheatre in Italy and it is likely the structure was built by the same architects who built the Coliseum in Rome. The original interior is largely preserved thanks, in part, to the Solfatara volcano which partially buried the amphitheatre. This is a great location for pupils studying Roman history.
1 hour
See on map
×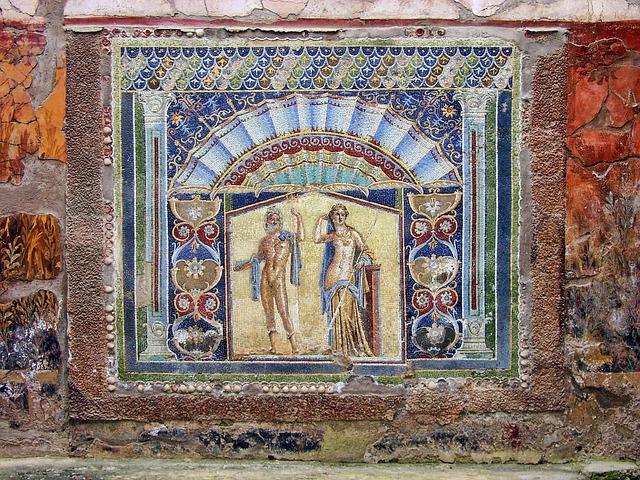 ×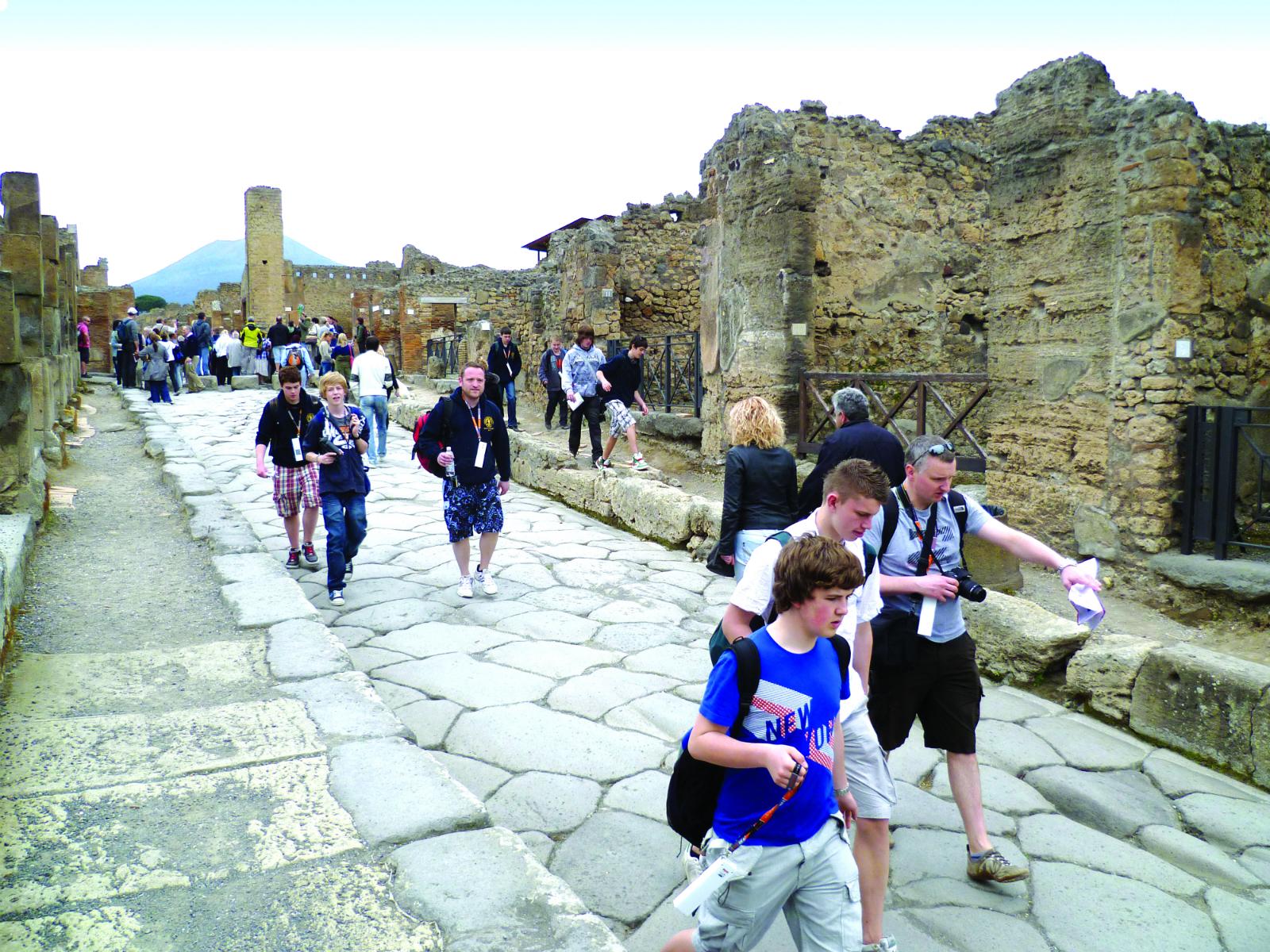 ×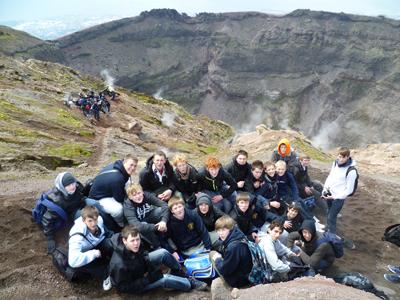 ×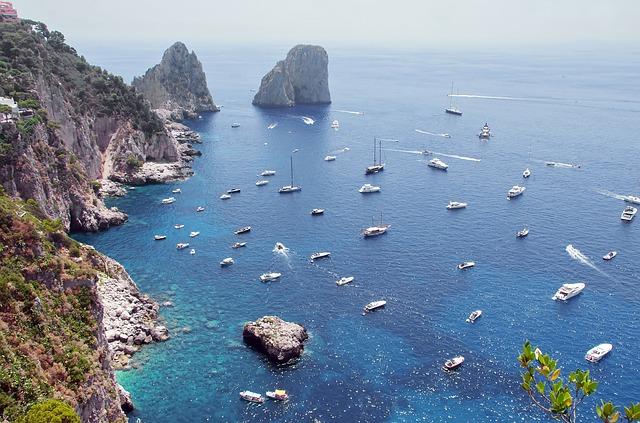 ×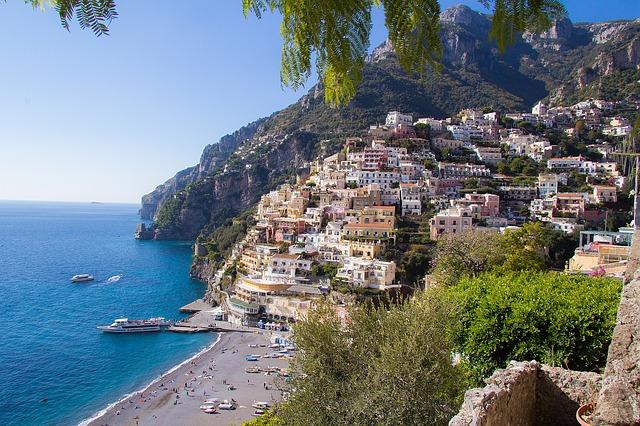 ×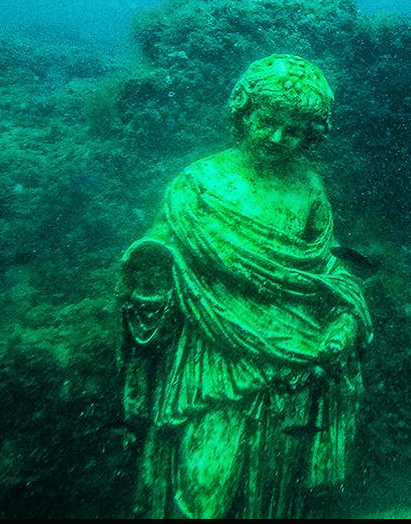 ×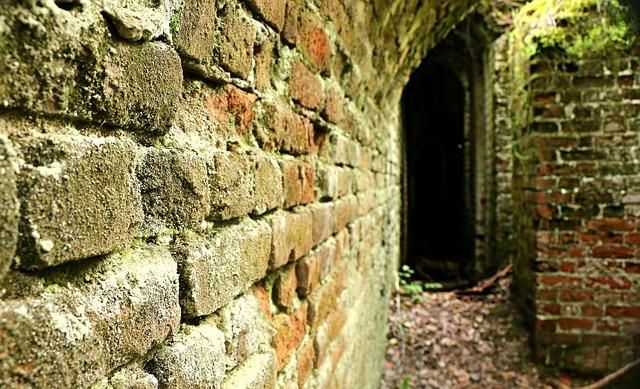 ×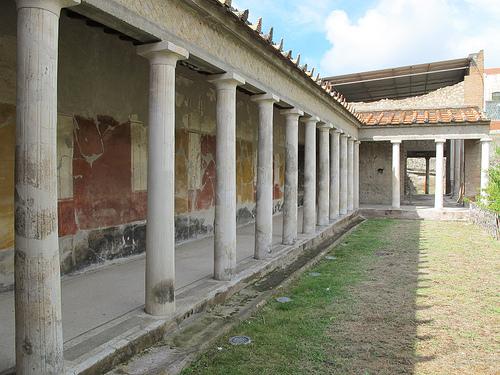 ×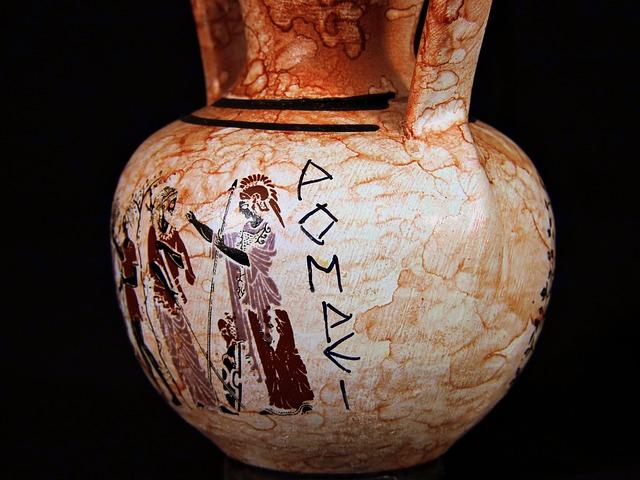 ×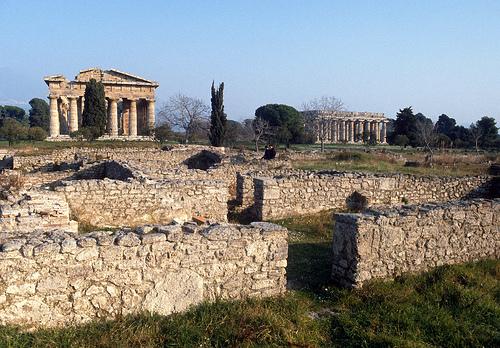 ×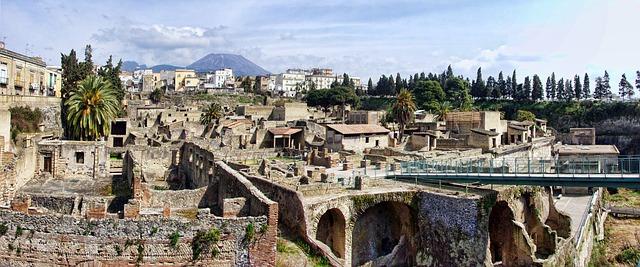 ×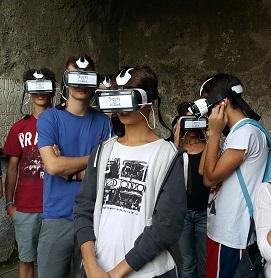 ×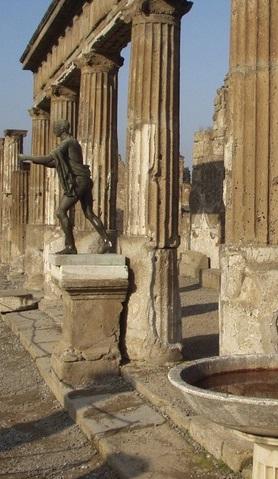 ×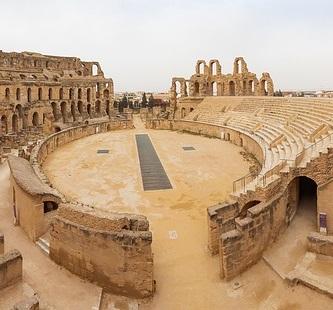 Typical accommodation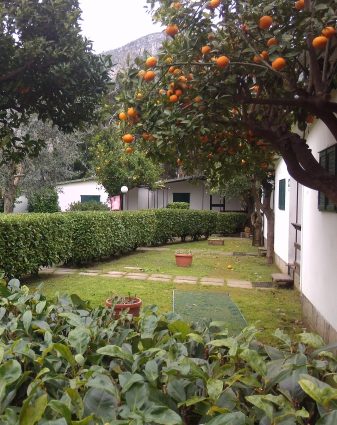 Villaggio Turistico Costa Alta
See on map
Why groups like it:
The beach and in the city centre can be reached by public transport
Students are accommodated in excellent bungalows in a holiday village
Perfectly located a short distance from Pompeii and Herculaneum by train
Facilities:
Swimming pool (seasonal opening)
Free breakfast
Private bathrooms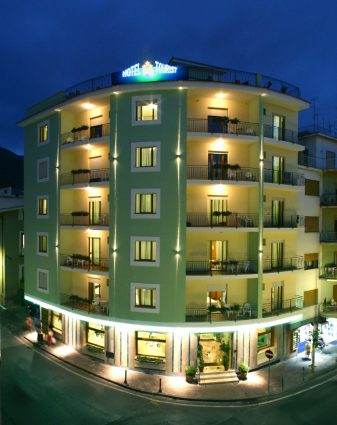 Hotel Tourist ★★★
See on map
Why groups like it:
Near the old town centre, station and tourist port
Easy access to the Island of Capri, Pompeii and Herculaneum
Friendly and helpful staff
Facilities:
Swimming pool (seasonal opening)
Private bathrooms
Air conditioning
Learning outcomes
Subject focus
Students can:
Study the remains of Roman civilisation to see what can be reconstructed and understood from these buildings
Visit some of the inspirational places described in Roman

literature and read from the classic poetry of the day

Observe the connection between the ancient civilisations of Rome and Greece
Student outcomes
Students will have had an opportunity to:
Study Roman architecture and modern archaeological techniques at first hand
See the places they've learnt about in their studies
Assess the societal and technological changes that took place throughout ancient Roman history
Evaluate the historical and continuing influence of Roman themes and ideas
Understand the connection with ancient Greek civilisation