Modern Foreign Languages School Trip To Paris
Hop over to charming Paris where your students can practise their French in the city's markets, shops and cafes.
The trip offers students various opportunities to practice their language skills and explore the French capital.
Other popular modern foreign language choices include German, Mandarin and French, or we can help with other languages as needed.
Compliment your school trip to Paris with a stay in Normandy
Extend your school trip to France with a relaxing stay at the Château du Molay in Normandy.
Owned and run by Travelbound, this 18th century château has everything you need to relax after a long day of sight-seeing.
Students can let their energy loose across 38 acres of parkland, or take part in a range of organised activities.
Our experienced château staff are there to keep an eye on things while you take time off from being party leader.
Highlights of school trips to France
01
A view of the city from the Eiffel Tower
02
A sightseeing cruise down the River Seine
03
Rollercoasters and log flumes at Parc Astérix
04
Trying the wares at the Gourmet Chocolate Museum
Price
Typically
£458
Price per student
Based on a 3 night tour for 35 students, travelling June 2023
Schools - Amsterdam - Generic
Good service, lots of communication prior to the trip, adapted itinerary to suit the group
Cramlington Learning Village
Suggested itinerary
Depart school in your coach (tour can also be arranged by air or Eurostar)
Channel Crossing to Calais. Journey time from Calais to Paris is about 4 hours
Arrive at your accommodation
Evening meal
Breakfast
Language lesson
Seine river cruise, Tour Montparnasse, Arc de Triomphe, Champs Elysees and Notre Dame Cathedral
French cinema and evening meal
Breakfast
Language lesson
Tour of the Stade de France, guided tour of the Opera Garnier
Evening meal
Breakfast
Montmartre and the Sacre Coeur
Channel crossing
Arrive school
What's included in Travelbound school trips to France*
All travel by British touring coach
2 x 2-hour language lessons
1 teacher place for every 8 students
24/7 emergency support on tour
Recommended excursions for school trips to France
01
French language lessons
The best place to learn French is in France and we can arrange language lessons at a local language school with a native speaker. The lessons give students a chance to work on grammar, vocabulary and pronunciation. Afterwards, students can use what they have learnt in a real context.
See on map
Based on the famous Astérix books, this is the second-largest theme park in France. It is set in the forest 30km from Paris and has lots of attractions to keep students happy, from Goudurix, the roller-coaster that turns you upside down seven times; to log flumes, river rafting and a ghost train. Themed areas range from Gaul to Ancient Greece and Egypt.
Full day
See on map
03
Palais Garnier Opera House
Enjoy a guided tour of the largest opera house in Europe, with its exuberant mix of architecture that stands as a symbol of the luxury and pleasures of the French capital. The Opera House was commissioned by Napoleon III as part of his Paris reconstruction project. Students are taken to the member's rotunda and the majestic main staircase leading to the auditorium, the lounges and the foyers.
1.5 hours
See on map
The Eiffel Tower stands at 324m over the city of Paris.The structure has become synonymous with the city and is magnificent during the day or at night when it is illuminated. This is the most visited monument in France and pre-booking is essential and availability is limited.
2 hours
See on map
05
River Cruise Bateaux Mouches
Take to the River Seine for a relaxing tour of some of the main sights of Paris. Hopping on an open deck or glass-sided boat at Pont de l'Alma, you cruise past The Eiffel Tower, Grand Palais, Notre-Dame, Musée d'Orsay and the Louvre amongst many other sites. Tickets are valid for any cruise, so this excursion is very flexible for your itinerary.
1 hour 10 mins
See on map
Europe's biggest science museum has one goal: to spread scientific and technical knowledge amongst the public. Set in the Parc de la Villette, its attractions include the Explora Exhibition, a planetarium, a permanent mathematics exhibition and La Géode, a striking mirror-finished dome that holds an Omnimax theatre. The Geode is currently being renovated and will re-open in 2020
Half day
See on map
Students can wander through the changing rooms, stroll alongside the pitch, and experience the VIP stands of this huge 80,000-seater venue. There's an exhibition on the Stadium's construction, its events and its daily routine, and guided visits can be focused on a preferred theme such as business studies or the design and technology of the stadium.
1.5 hours
See on map
Built in 1932 for a wealthy film producer, Le Grand Rex is the largest cinema, theater and music venue in Paris, with 2,800 seats. The cinema is a landmark of Art Deco style architectue and features the largest screen in Europe as well as a starred 'sky' overhead, and interior fountains. Cinema Rex was used as a 'Soldatenkino' – Soldiers' theatre – during the German occupation.
9
Montmartre & the Sacré Coeur
The Basilica of the Sacred Heart dominates the city skyline thanks to its position on top of Montmartre, the highest point in Paris. The Basilica of Montmartre was dedicated to atone for the sins of the Paris Commune. It is a building of great beauty reflecting the hopes, fears and attitudes of fin-de-siècle France. Behind the Sacré Coeur is the Place du Tertre with its artists' colony.
2 - 3 hours
See on map
Look out from Paris' highest roof terrace on the 56th floor of the Montparnasse Tower for unsurpassed views of the Eiffel Tower and iconic Parisian skyline. Students can explore the city's layout and beautiful architecture, while enjoying the panoramic views, interactive exhibitions and 360° Café that make this a highlight on any tour to Paris. Please note that the Montparnasse Tower is due to close for refurbishment at the end of summer 2022.
Tip: Educational work material available.
2 hours
See on map
11
Gourmet Chocolate Museum Choco-Story
At this engaging exhibition, students discover the secret of chocolate and its 4,000 years of history, from the Olmecs to the present day. The museum is organised on three levels with more than 1,000 original artefacts. Students gain historical perspective, and learn modern methods to make chocolate as well as discovering the gourmet flavours of cocoa.
1 hour
This 50 minute widescreen film takes you behind the scenes of the major Parisian monuments and is a great introduction to the city. Witness the history of Paris from a different perspective and uncover the city's most secret places. The film theatre also has the first interactive 3D model of Paris 'Paris Miniature' to discover the succession of city walls and both noteworthy sites.
1-2 hours
See on map
13
French Cinema – Private Screening
Private screenings of French films with English subtitles in a typical Parisian cinema offer groups the opportunity to learn about French language, culture and style. You can request movies relevant to the group's curriculum (subject to availability) and film-based educational questionnaires are offered with every screening. This is the perfect combination of entertainment and education.
2-3 hours
See on map
14
The Travelbound Paris Quest
A self-guided walk takes students on a discovery of the wonderful city of Paris. The quest, punctuated with a wide range of head-scratching tasks and challenges, takes in many iconic sights including The Eiffel Tower, The Louvre and The Grand Palais. An enjoyable mix of treasure hunt-style clue solving and team activities keep students engaged until the very end when the winning team is finally revealed. Enrichment or MFL version available.
3-4 hours
See on map
Take a fully immersive Virtual Reality flight over Paris on a jetpack and discover the city in a way you have never seen it before!  Individual moving flight simulators and last generation VR headsets allow 360-degree vision as you 'fly' over the city. The attraction affords a unique experience of the city and its monuments using drone footage. (Please note some health restrictions apply)
45 minutes
See on map
×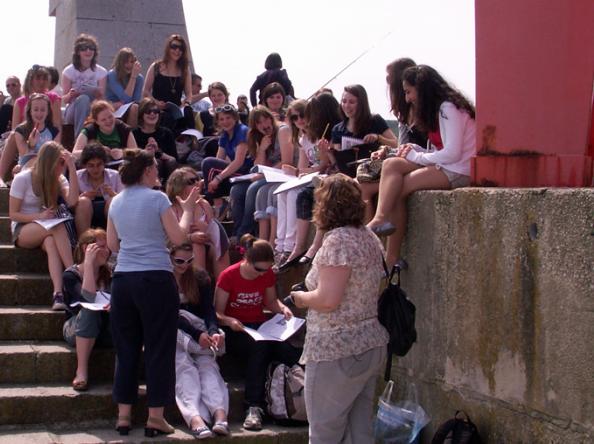 ×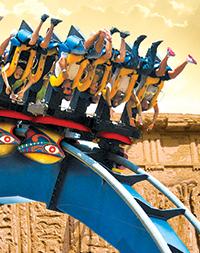 ×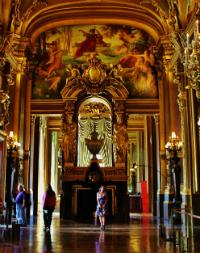 ×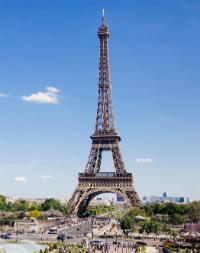 ×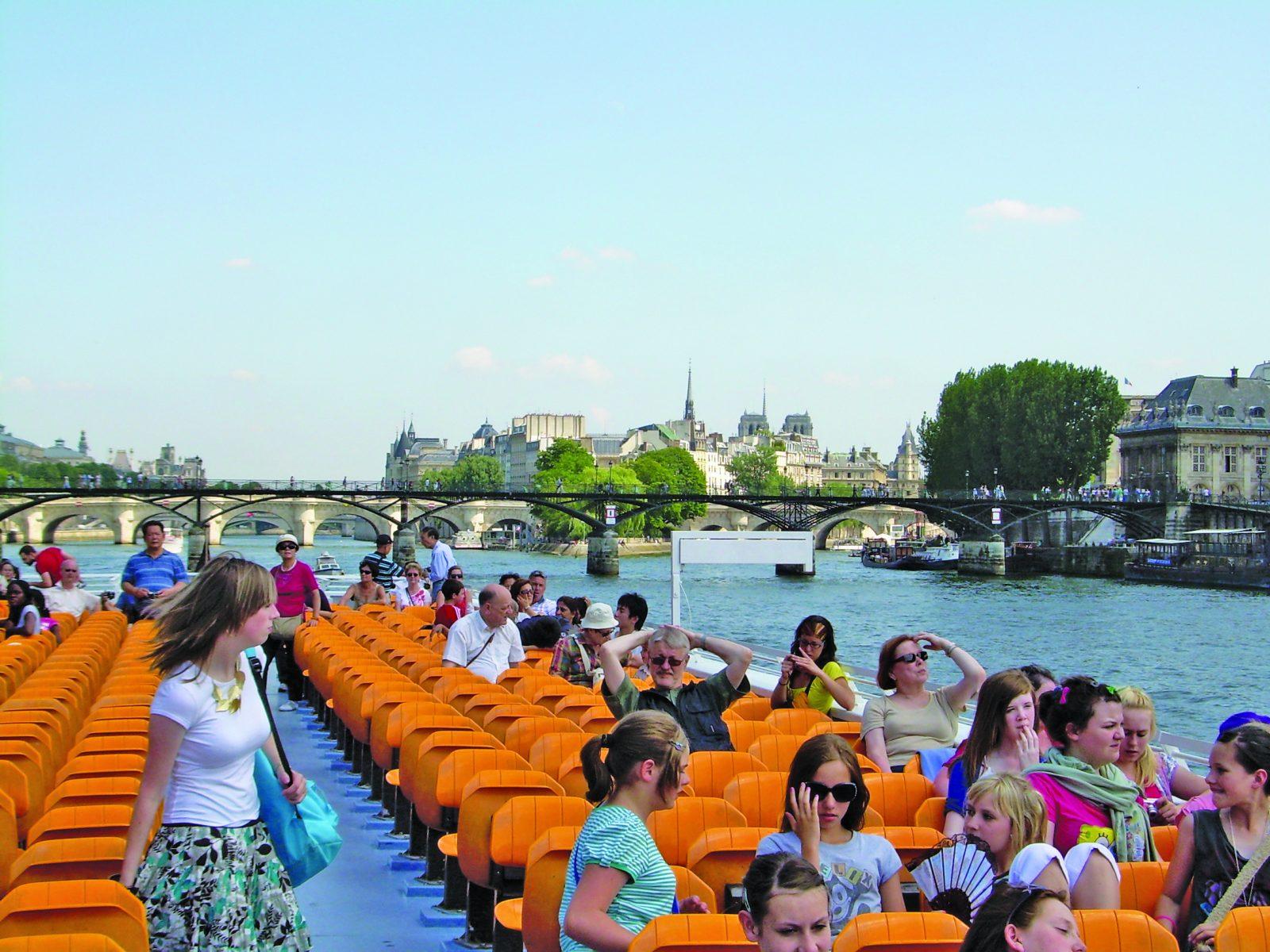 ×
×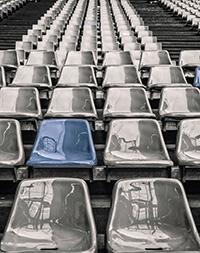 ×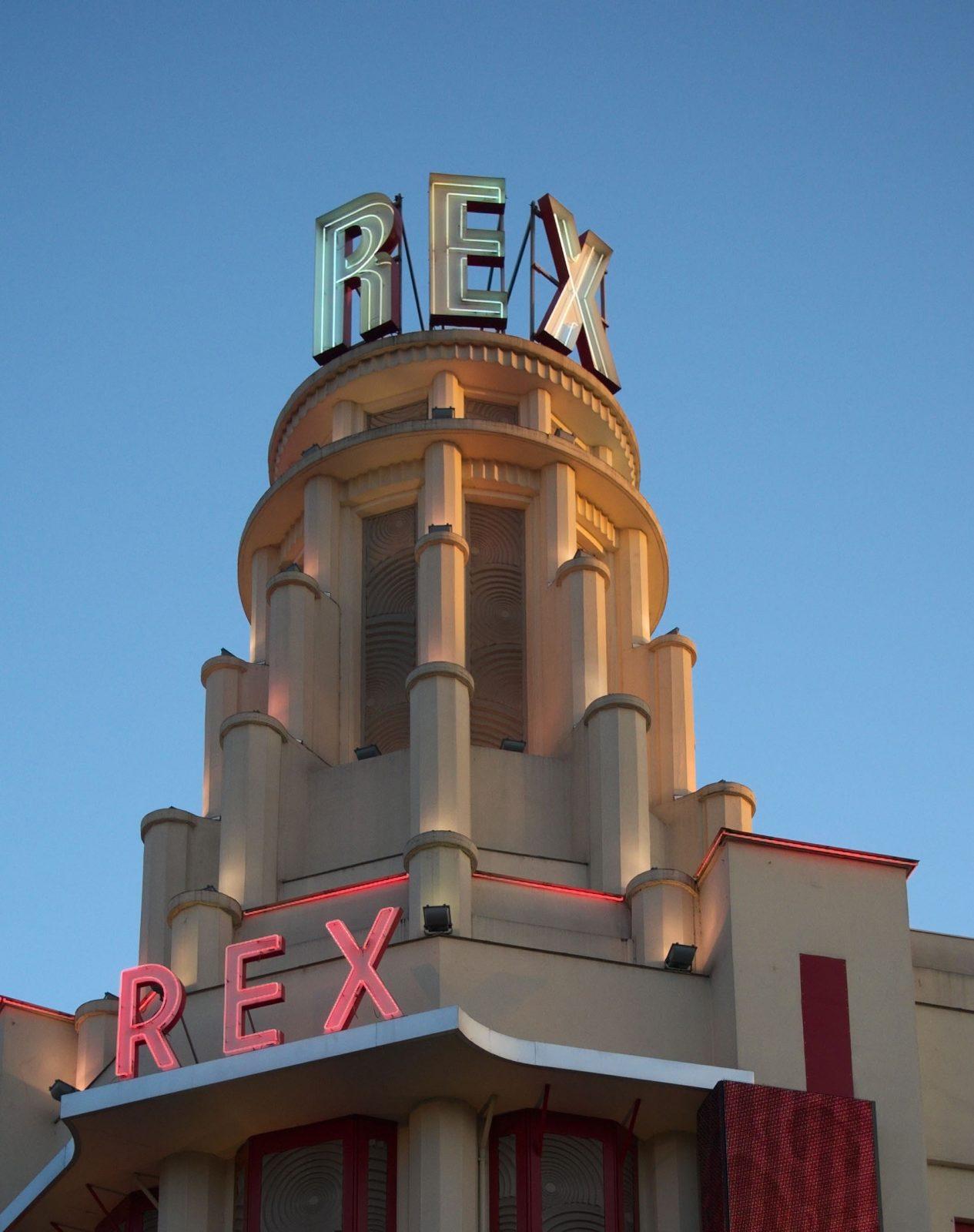 ×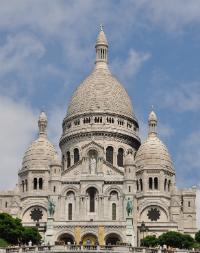 ×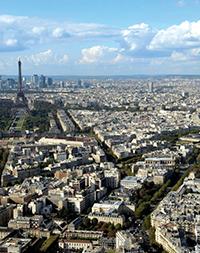 ×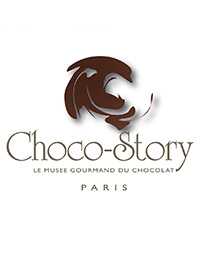 ×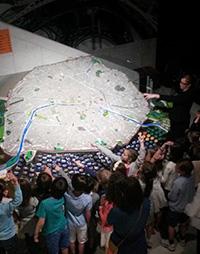 ×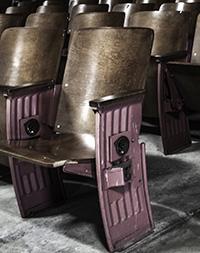 ×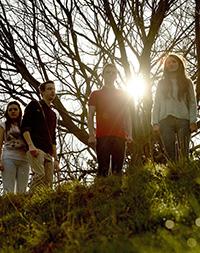 ×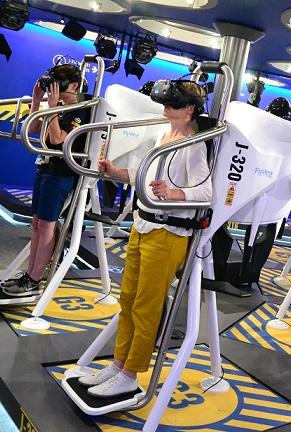 Typical accommodation for school trips to France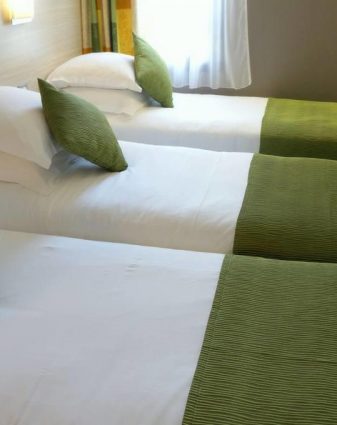 Comfort Hotel Chelles Marne La Vallee ★★
See on map
Why groups like it:
Located just 20 to 30 minutes from Disneyland Paris
Coach journey to the attractions of central Paris
Only 25km from Paris-Charles De Gaulle Airport
Facilities:
Flat-screen TVs
Hairdryers in rooms
All rooms have en-suites and are multi-bedded rooms (2-4 beds)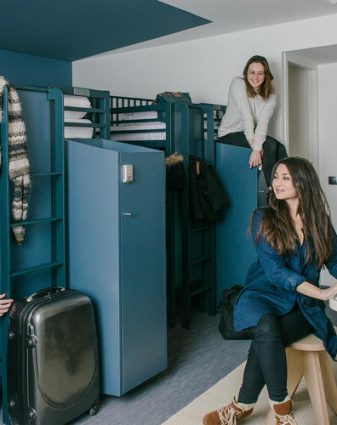 FIAP Jean Monnet
See on map
Why groups like it:
20 minutes from the Latin quarter, the Louvre & the Eiffel Tower
Many helpful in-house services designed with groups in mind
Staff experienced in hosting groups of students of different ages & needs
Facilities:
Private bathrooms
24-hour reception
Common room with pool table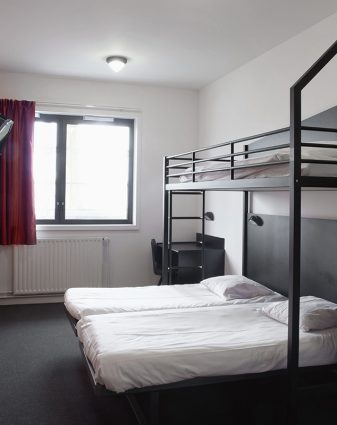 Residence Internationale De Paris
See on map
Why groups like it:
Located 1km from the famous Père Lachaise Cemetery
Only 500m from Porte de Bagnolet or Porte de Montreuil Metro stations for the centre of Paris
Offers a great breakfast before you start your day of activities and visits
Facilities:
Satellite TV
Free Wi-Fi access
Private bathrooms
Learning outcomes for school trips to France
Subject focus
Students can:
Engage in spontaneous, unscripted conversations with native French speakers
Develop confidence and fluency in French by speaking it in practical situations
Learn about the culture of the people who speak the language
Develop students' interest and enthusiasm for the country and its language
Student outcomes
Students will have had an opportunity to:
Develop speaking and listening skills through communicating with native speakers
Gain confidence by learning through their own capabilities
Learn more about the culture and the language
Consider some issues faced by Parisians today
Related tours for school trips to France