Cross-Curricular School Trip to the Futuroscope and the Loire Valley
Located in Western France near the town of Poitiers, Futuroscope is a unique and exciting theme park combining fun and education with cutting edge technologies and moving images.
Students will learn about science, design and technology, modern media techniques and will gain knowledge of the many subject themes of the diverse attractions including space travel, robotics and sustainability issues. Enjoy one or two days in the park or combine with excursions in the surrounding areas including the beautiful castles and towns of the Loire Valley, a UNESCO World Heritage site.
The Loire valley was a key location in the history of the French monarchy, some 22 châteaux can be discovered here with their opulent architecture, interiors and gardens. The court established itself in the region during the French renaissance period 15th – 16th centuries. The elaborate châteaux were designed to showcase French power to the world. The glory days came to an end when the nobility moved to the Paris area and later Versailles and finally with the end of the monarchy and nobility in France following the French Revolution.
Highlights
01
Fun and learning at the Futuroscope theme park
02
Enjoy the magnificent Châteaux of the Loire Valley
03
Delicious sweet treats at the Chocolaterie Bigot
04
Discover the historic port of La Rochelle
Schools - Normandy - Generic
Very helpful Tour Co-ordinator. Nothing was too much trouble when organising the tour which was essential for me to get it off the ground.
Archbishop Holgate's School
Suggested itinerary
Depart school in your coach
Channel crossing to Calais. Journey time from Calais: 8 hours approx.
Arrive at your Futuroscope accommodation. Evening meal included.
Breakfast and packed lunch included
Full day in the Futuroscope theme park
Evening meal included. Futuroscope evening show
Breakfast and packed lunch included
Visit to the Chateaux of the Loire, we suggest Amboise.
Evening meal included.
Breakfast and packed lunch included
Return to Calais
Channel crossing
Arrive at school
What's included
Travel by British touring coach*
Accommodation, full-board
One day entrance to Futuroscope
1 teacher place for every 8 students
subject to EU driver's hours regulations.
NB: Excursion entrance fees other than mentioned above are not included in typical price
Recommended excursions
×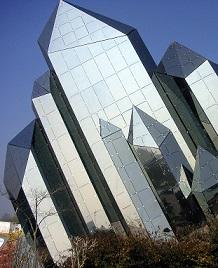 ×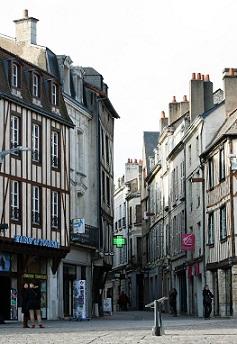 ×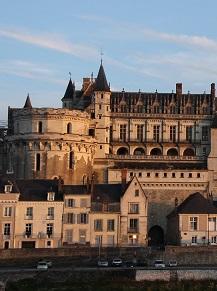 ×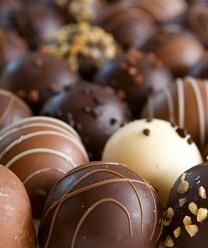 ×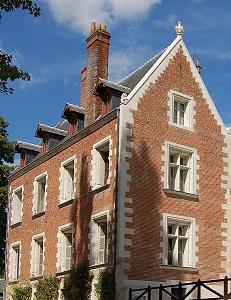 ×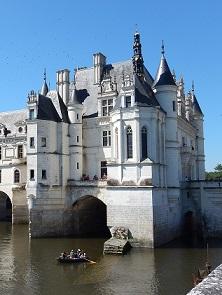 ×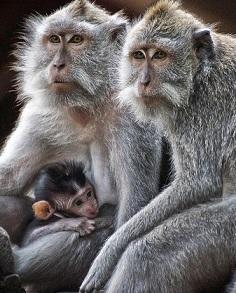 ×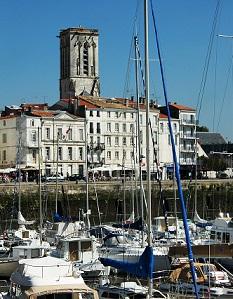 Typical accommodation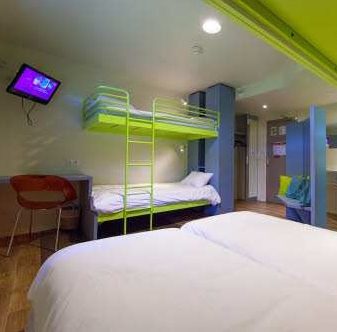 Hotel du Futuroscope
See on map
Why groups like it:
Close to the Futuroscope theme park with direct access by footpath
Modern hotel to working regularly with school groups
Accredited by the French schools inspectorates
Facilities:
All rooms with private facilities, TV and hairdryer
24 hour reception, on-site coach parking
Buffet breakfast and WiFi access
Learning outcomes
Subject focus
Students can:
Experience learning outside the classroom in another country
Discover, explore and have fun with fellow students and teachers
Explore numerous subjects through their experiences at Futuroscope including science and space travel, design and technology, robotics, digital media
Practise speaking a foreign language
Discover more about French history and culture
Uncover the genius of Leonardo da Vinci at the Clos Luce
Build confidence and learn to value the skills and techniques needed for personal and team success
Student outcomes
Students will have had an opportunity to:
Visit a foreign country and experience another language and culture
Build knowledge over several subject themes
Gain independence and self-confidence
Strengthen existing friendships and make new friends
Try new activities and have fun